Current:

Cloud, Intelligence on Demand, Velocity of Connectedness, and Sustainability Dominates Corporate Banking Priorities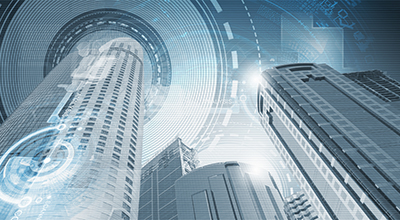 16 Feb 2022
Cloud, Intelligence on Demand, Velocity of Connectedness, and Sustainability Dominates Corporate Banking Priorities
IDC unveils its Asia/Pacific key corporate banking predictions for 2022 and beyond
SINGAPORE, February 17th, 2022 – IDC has published the Asia/Pacific* contextualized worldwide corporate banking predictions for 2022 and beyond titled IDC FutureScape : Worldwide Corporate Banking 2022 Predictions — APEJ Implications. The dislocation caused by Covid-19 and the corresponding technology-driven shift has made seismic changes in an otherwise quite conservative corporate banking space in Asia Pacific region. The declining margins and increasing competition are further driving regional corporate banks to break new grounds to compete effectively with global banks at the vanguard of technology as well as fintech players. Against this backdrop, we can expect that corporate banks in the region will accelerate their modernization projects for systems and services with multiple initiatives like moving to cloud, advanced analytics, and aligning ESG priorities with their growth strategy.
"While regional corporations have been traditionally turning to the global banks for their corporate banking needs, large domestic banks are increasingly gaining ground in the corporate banking arena by deploying cutting-edge technologies and capabilities. Whether it be accelerated adoption of cloud or pivoting their ESG priorities, corporate banks in the region will delve further into technology to reinvent their strategy and deliver value to corporate clients." Ganesh Vasudevan, Research Director, IDC Financial Insights.
Asia Pacific region dominates the global banking landscape, and with the regions' GDP projected to grow at the rate of around 5%, the corporate clients are looking at their banks for comprehensive, customized, and integrated solutions aligned to a digital economy. To succeed, corporate banks in the region can be expected to significantly increase their technology iteration as they evolve and innovate corporate banking offerings to get closer to their clients.
IDC Financial Insights' Corporate Banking predictions provide guidance on how the banks in the region are seeking to enhance their competitive positioning by deploying advanced tools, technologies, and capabilities to strengthen their delivery structure and explore new business models to sustain growth and increase revenue. Here are the top 10 corporate banking predictions that will impact both technology buyers and suppliers in Asia/Pacific for 2022 and beyond:
#1: Trade finance modernization - The massive change brought by current and upcoming SWIFT releases will force legacy replacement of trade finance systems, 75% of which will be cloud based by 2026.
#2: Cloud lending - By 2025, the use of shared industry cloud data will improve decisioning time on commercial loans by 40%.
#3: XaaS offering - By 2026, 50% of corporate banks will offer treasury as a service to corporate customers.
#4: AI in Payments - By 2026, 35% of payments will be optimized using AI-derived routing models.
#5: Fintech Enrichment of Bank Value Prop - By 2026, 40% of accounting software providers targeting SMEs will seek a bank license to provide financing options and payment support directly to customers.
#6: CBDC Impact on Cash Management - With CBDC rollouts gaining momentum, by 2025 more than 30% of tier I corporate banks will offer their clients integrated solutions to unlock liquidity from both traditional and digital assets.
#7: AML Investment for Social Good - As regulator and social pressures increase, 50% of banks will implement AI-based AML models to better detect patterns of human trafficking and other illicit activity with high social impacts by 2025.
#8: SME Cash Management - By 2024, 60% of APEJ corporate banks will offer accounting and cash management tools targeted toward small businesses.
#9: Sustainable Finance - By 2026, 70% of APEJ corporate banks will reduce or be forced to reduce the carbon footprint of their lending activities by 40%.
#10: Connectivity Platforms - 40% of corporate banks will platformize connectivity by 2023 to deal with the growing channel fragmentation. As an added benefit, this will be the basis for actionable, proactive alerts and data services.
"Digitalization of market ecosystem at large is creating new frontiers to expand transaction services and increase prospect of end-to-end automation of corporate client engagements. Akin to open banking initiative in retail banking, corporate banks will expand collaborations and partnerships with trusted third-party organizations to integrate more closely with their corporate clients as banks seek to embed their products and services with business lifecycle," ends Vasudevan.
These predictions are discussed in greater detail in the recent IDC FutureScape report, IDC FutureScape : Worldwide Corporate Banking 2022 Predictions — APEJ Implications (IDC #AP48731922). Each year, IDC releases its Top Predictions through its IDC FutureScape reports to give a crystal ball view of what is ahead for the rapidly changing ICT industry. These predictions have been used to shape the strategies and business objectives of technology leaders and business executives in the next 1-5 years. To learn more about the upcoming IDC FutureScape reports, please click HERE.
For sales inquiries on an IDC FutureScapes document, please contact your IDC account manager or Sheryl Fuertez at sfuertez@idc.com. For media inquiries, please contact Tessa Rago trago@idc.com or Alvin Afuang aafuang@idc.com.
-Ends-
About IDC FutureScape
IDC FutureScape reports are used to shape IT strategy and planning for the enterprise by providing a basic framework for evaluating IT initiatives in terms of their value to business strategy now and in the foreseeable future. IDC's FutureScapes are comprised of a set of decision imperatives designed to identify a range of pending issues that CIOs and senior technology professionals will confront within the typical 3-year business planning cycle.
About IDC
International Data Corporation (IDC) is the premier global provider of market intelligence, advisory services, and events for the information technology, telecommunications, and consumer technology markets. With more than 1,100 analysts worldwide, IDC offers global, regional, and local expertise on technology and industry opportunities and trends in over 110 countries. IDC's analysis and insight helps IT professionals, business executives, and the investment community to make fact-based technology decisions and to achieve their key business objectives. Founded in 1964, IDC is a wholly-owned subsidiary of International Data Group (IDG), the world's leading tech media, data and marketing services company. To learn more about IDC, please visit www.idc.com. Follow IDC on Twitter at @IDCAP and LinkedIn. Subscribe to the IDC Blog for industry news and insights.
Coverage