Current:

Asia Pacific Financial Services Market to Leap Forward with Artificial Intelligence, Machine Learning, and Increasing Personalization, IDC Reports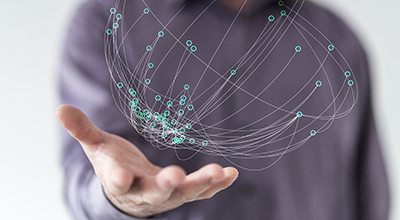 09 Mar 2022
Asia Pacific Financial Services Market to Leap Forward with Artificial Intelligence, Machine Learning, and Increasing Personalization, IDC Reports
IDC unveils its Asia/Pacific excluding Japan's Financial Services and Payments predictions for 2022
SINGAPORE, March 10th, 2022 – IDC has published the Asia/Pacific* excluding Japan's financial services and payments predictions for 2022 titled IDC FutureScape : Worldwide Financial Services and Payments 2022 Predictions — Asia/Pacific (Excluding Japan) Implications. Consumer behavior has largely been affected by the global pandemic. The perception towards financial services and payments in particular has changed its normal course of flow. While the industry is poised for further disruption, technology innovation and the inclination to 'everything digital' will accelerate rapidly and remain transformational. With this, we can affirm that financial services and payments in the Asia/Pacific region is in the right mood to build up its core digital capabilities in order to transform not just the core business but also to add value in newer frontiers.
"Given the modernization push by SWIFT, many banks in the region will be compelled to revamp their downstream applications to derive expected benefits of accelerating process automation and expanding the AIML capabilities in payments and trade operations," Ganesh Vasudevan, Research Director, IDC Financial Insights.
Now within the financial services sector in Asia Pacific region excluding Japan (APeJ), Insurance is playing a major role in disrupting the existing industry standards related to products and services and this is happening practically in every part of the value chain. One such innovation coming in our way is preventative insurance and with APeJ in mind, health segment is a major focus of change primarily driven by the ageing population in the region. The growing innovation in connected devices, developments in artificial intelligence and machine learning algorithms accompanied with great analytics is paving the path for insurers to be more market-ready and offer products that are preventive in nature and hence helping consumers in reducing on insured risks. Some of the great examples related to intelligent monitoring of insurance fraud, efficient claims management and risk monitoring and these areas of innovation will not only be a game-changer in the field of health but also will touch segments like cyber, life, motor and many other emerging business risks.
IDC Financial Insights' financial services and payments predictions provide guidance on how the financial services and payments space in Asia Pacific excluding Japan will take shape in 2022. The "Digital Together" pitch will be the go-to strategy to become globally competitive and regionally relevant. The predictions also entail the upcoming digital strides the industry is likely to witness especially after a period of recovery alongside growing opportunities after the pandemic. Here are the top 10 financial services and payments predictions for 2022 that will impact all stakeholders in the market including fintech's new generation consumers, investors and larger players in the Asia Pacific region.
#1: AML for Social Good - As regulators and social pressures increase, by 2025, 50% of banks will implement AI-based AML models to better detect patterns of human trafficking and other illicit activity with high social impacts.
#2: AI Shapes Banking Experience - By 2024, 40% of APEJ banks will use AI-based sentiment analysis to improve customer experience on current and future products and services.
#3: Analytics in the Cloud - By 2025, 50% of tier 1 Asia/Pacific banks globally will deploy their data warehouses and analytics operations in the cloud.
#4: Trade Finance - The massive change brought by current and upcoming SWIFT releases will force legacy replacement of trade finance systems, 75% of which will be cloud-based by 2026.
#5: Preventative Insurance - By 2024, 75% of insurers will offer real-time risk prevention as a service to their retail customers in both life and nonlife, either directly or through digital partnership ecosystems.
#6: Credible Fintech - By 2023, consolidation of the fintech market will continue with at least 25% prominent fintechs acquired and another 50% failing because of lack of scale.
#7: AI in Payments - By 2026, 50% of APEJ payments will be optimized using AI-derived routing models.
#8: Buy Now, Pay Later - By 2024, 75% of consumers across all channels will try an instant finance option.
#9: Real-Time Payments - By 2026, real-time payments will capture 50% of APEJ payments volume, including cross-border transactions.
#10: Responsible Personalization – By 2023, 80% of APEJ banks will use relevant and responsible personalization as a key differentiation weapon to create loyal clients.
"Customers at large are showing rapid adoption and utilization of all things digital. For the financial services segment, the nature of customer interactions will change and be more recommendation and advice centric. Many financial institutions will accelerate personalization, real-time, and predictive capabilities so that they serve the customer better. However, the critical first step has to be taken to understand how customers have changed and recognize the new habits, preferences, sentiments, and expectations of an increasingly digital customer," ends Michael Araneta, Associate Vice President, IDC Financial Insights.
These predictions are discussed in greater detail in the recent IDC FutureScape report, IDC FutureScape : Worldwide Financial Services and Payments 2022 Predictions — Asia/Pacific (Excluding Japan) Implications (IDC #AP47255321). Each year, IDC releases its Top Predictions through its IDC FutureScape reports to give a crystal ball view of what is ahead for the rapidly changing ICT industry. These predictions have been used to shape the strategies and business objectives of technology leaders and business executives in the next 1-5 years. To learn more about the upcoming IDC FutureScape reports, please click HERE.
Don't miss IDC's upcoming Asian Financial Services Congress 2022 (AFSC 2022) where keynote speaker Michael Araneta, shares the ways by which the region's best financial institutions are poised to show spectacular performance in 2022, clearly breaking out of the adverse conditions of the past two years. Register now and take part in AFSC's Financial Insights and Innovation Awards (FIIA), which recognize outstanding achievements in the financial sector for the use of technology to enable them to go further together. FIIA winners will be announced on the 23rd of March 2022.
For sales inquiries on an IDC FutureScapes document, please contact your IDC account manager or Sheryl Fuertez at sfuertez@idc.com. For media inquiries, please contact Tessa Rago trago@idc.com or Alvin Afuang aafuang@idc.com.
- Ends -
About IDC Financial Insights
IDC Financial Insights assists financial service businesses and IT leaders, as well as the suppliers who serve them, in making more effective technology decisions by providing accurate, timely, and insightful fact-based research and consulting services. Staffed by senior analysts with decades of industry experience, our global research analyzes and advises on business and technology issues facing the banking, insurance, and securities and investments industries. International Data Corporation (IDC) is the premier global provider of market intelligence, advisory services, and events for the information technology market. IDC is a subsidiary of IDG, the world's leading technology, media, research, and events company.
About IDC FutureScape
IDC FutureScape reports are used to shape IT strategy and planning for the enterprise by providing a basic framework for evaluating IT initiatives in terms of their value to business strategy now and in the foreseeable future. IDC's FutureScapes are comprised of a set of decision imperatives designed to identify a range of pending issues that CIOs and senior technology professionals will confront within the typical 3-year business planning cycle.
About IDC
International Data Corporation (IDC) is the premier global provider of market intelligence, advisory services, and events for the information technology, telecommunications, and consumer technology markets. With more than 1,100 analysts worldwide, IDC offers global, regional, and local expertise on technology and industry opportunities and trends in over 110 countries. IDC's analysis and insight helps IT professionals, business executives, and the investment community to make fact-based technology decisions and to achieve their key business objectives. Founded in 1964, IDC is a wholly-owned subsidiary of International Data Group (IDG), the world's leading tech media, data and marketing services company. To learn more about IDC, please visit www.idc.com. Follow IDC on Twitter at @IDCAP and LinkedIn. Subscribe to the IDC Blog for industry news and insights.
Coverage