Current:

IDC Reveals Key Predictions for 2022 and Beyond to Accelerate Digital-first Customer Experience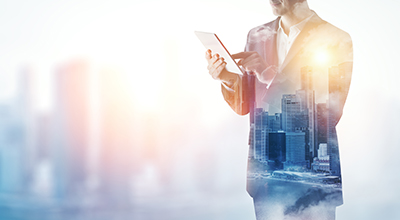 21 Mar 2022
IDC Reveals Key Predictions for 2022 and Beyond to Accelerate Digital-first Customer Experience
SINGAPORE, Mar 21st, 2022 – IDC has published the Asia/Pacific* contextualized worldwide future of customer experience predictions for 2022 and beyond titled IDC FutureScape : Worldwide Future of Customer and Consumer 2022 Predictions — Asia/Pacific (Excluding Japan) Implications. Two years into the COVID-19 pandemic, the region continues to adjust with cycles of change and adaptation. Customers today are more connected, consume more digital products and services, and are sharing more data as a result of their digital consumption. At the same time, for organizations, digital engagements, products, and services have turned mainstream as they accelerated the expansions of digital touchpoints and channels over the last two years. The stage is set for customer relationships that are built atop digital technology and data.
"The future of CX is digital-first. Organizations must rethink their customer engagement strategies, and leverage technology and data to help their customers achieve better outcomes and create long-lasting empathetic experiences," says Daniel Zoe Jimenez, Associate Vice President, Digital Transformation, Future Enterprise, and Customer Experience research, IDC Asia/Pacific. "Our research shows that organizations with digital-first CX strategies, and that are more progressive in mastering CX technologies and leveraging data, outperform those that do not," adds Jimenez.
To this end, organizations are investing in capabilities such as in customer data platforms (CDP) and omni-channel engagement and/or commerce solutions. These next-level capabilities are key enablers to master customer data and reinvent customer experience. By using AI and real-time events to trigger next-best actions and scale hyperpersonalized experiences, digital experiences will also feel more inituitive and human-like.
In scaling CX, digital self-help services with greater service transparency is expected to become more prevalent. Concurrently, the digital-physical boundaries will continue to overlap with the overlaying of digital content and information in the physical world for an enriched "phygital" experience, making digital even more pervasive than before. Along the same vein, we expect to see the osmosis of business-to-consumer (B2C) CX practices into the business-to-business (B2B) domain as organizations seek to drive more automation, efficiency, and precision in their marketing practises. In a nutshell, digital-first CX will permeate organizations further and broader in 2022 and beyond, and these predictions will help organizations to better plan and execute their digital-first strategies.
Here are the top 10 key Future of CX predictions that will impact both technology buyers and suppliers in Asia/Pacific for 2022 and beyond:
#1: Pay for Data: By 2025, 35% of Asia/Pacific 2000 brands will openly incentivize consumers to share personal data in exchange for cash rewards, services, and exclusive experiences.
#2: Intelligent Experience: By 2024, 25% of Asia/Pacific 2000 brands will partner to build shared customer data hubs to deliver innovative connected experiences and reduce data acquisition costs.
#3: AI Comes to Financial Services: By 2023, 25% of Asia/Pacific banks will use AI-based sentiment analysis to improve customer experience on current and future products and services.
#4: Fighting AI Bias: By 2025, 50% of the Asia/Pacific 2000 will increase data scientist diversity by 50% to improve trust in customer engagements, driven by data privacy and trustworthy AI regulations across the globe.
#5: Augmented Personalization First: By 2026, Asia/Pacific B2B companies will use AI interactions and analytics technology to deliver deeply personalized journey engagement, eliminating 40% of marketing and sales human touchpoints.
#6: Customers Tracking Complaints: By 2024, 25% of Asia/Pacific companies will offer tracking transparency for customer complaints and this will become a best practice and a driver of brand choice, causing broader adoption by 50% of companies by 2025.
#7: Age of the CDP: By 2024, 30% of Asia/Pacific 2000 companies will deploy next-best action across their omni-channel environment, driving demand for CDPs, omni-channel management, and customer service solutions.
#8: Instant Customer Authentication: By 2024, Asia/Pacific organizations will be forced to revamp their customer authentication process to reduce friction and recognize and authenticate customers securely within five seconds of connection.
#9: Return of Analog Experiences: By 2023, to counter digital fatigue, 60% of leading Asia/Pacific organizations will look to differentiate by delivering trusted and memorable engagements that recreate physical experiences.
#10: AI-driven Luxury: By 2025, more than 65% of luxury hotels in Asia/Pacific will have deployed a customer-facing smart assistant that leverages AI to drive a better customer experience.
"Customers today expect organizations to make the best use of the data shared by delivering empathetic experiences," says Lawrence Cheok, Senior Research Manager, Digital Transformation and Customer Experience research, IDC Asia/Pacific. "In turn, organizations are investing in customer experience (CX) capabilities to better collate, analyze, and harvest customer data from an ever-expanding source of digital touch points and channels and deliver a digital-first experience," ends Cheok.
These predictions are discussed in greater detail in the recent IDC FutureScape report, IDC FutureScape : Worldwide Future of Customer and Consumer 2022 Predictions — Asia/Pacific (Excluding Japan) Implications. (IDC # AP47382221). Each year, IDC releases its Top Predictions through its IDC FutureScape reports to give a crystal ball view of what is ahead for the rapidly changing ICT industry. These predictions have been used to shape the strategies and business objectives of technology leaders and business executives in the next 1-5 years. To learn more about the upcoming IDC FutureScape reports, please click HERE.
In case you missed IDC FutureScape Asia/Pacific earlier, you may visit IDC Arena to view Sandra Ng's keynote presentation. IDC Arena is IDC's new integrated content hub that takes IDC thought leadership events online, and exclusive analyst essential guidance videos on-demand. 
For sales inquiries on an IDC FutureScapes document, please contact your IDC account manager or Sheryl Fuertez at sfuertez@idc.com. For media inquiries, please contact Tessa Rago trago@idc.com  or Alvin Afuang aafuang@idc.com.
-Ends-
About IDC FutureScapes
IDC FutureScapes are used to shape IT strategy and planning for the enterprise by providing a basic framework for evaluating IT initiatives in terms of their value to business strategy now and in the foreseeable future. IDC's FutureScapes are comprised of a set of decision imperatives designed to identify a range of pending issues that CIOs and senior technology professionals will confront within the typical 3-year business planning cycle.
About IDC
International Data Corporation (IDC) is the premier global provider of market intelligence, advisory services, and events for the information technology, telecommunications, and consumer technology markets. With more than 1,100 analysts worldwide, IDC offers global, regional, and local expertise on technology and industry opportunities and trends in over 110 countries. IDC's analysis and insight helps IT professionals, business executives, and the investment community to make fact-based technology decisions and to achieve their key business objectives. Founded in 1964, IDC is a wholly-owned subsidiary of International Data Group (IDG), the world's leading tech media, data and marketing services company. To learn more about IDC, please visit www.idc.com. Follow IDC on Twitter at @IDCAP and LinkedIn. Subscribe to the IDC Blog for industry news and insights.
Coverage