Current:

IDC Names 15 Asia/Pacific Banking and Insurance Leaders for the 2022 Financial Insights Innovation Awards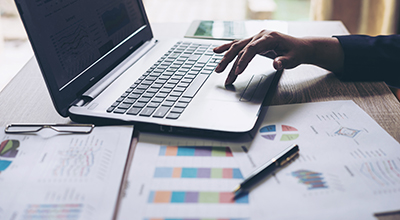 23 Mar 2022
IDC Names 15 Asia/Pacific Banking and Insurance Leaders for the 2022 Financial Insights Innovation Awards
SINGAPORE, March 23, 2022 – IDC announced tonight the 15 best of the best Asia/Pacific banking and insurance leaders for the 2022 Financial Insights Innovation Awards. Nearing two decades, FIIA again recognizes the leading-edge financial services institutions (FSIs) with one of the most sought-after awards in the industry. This 2022, IDC continues to recognize the leading Asian financial services institutions whose business goals were achieved through the novel application of IT innovations.
"For 2022, the FIIA recognizes the winners in the areas in line with the four key transformational frameworks we focus on for the year: core banking transformation, cloud, customer interactions and payments, and risk management," says Michael Araneta, Associate Vice President, IDC Financial Insights.
Out of the 120 flagship projects nominated by Asia's Best Banks and Insurers, IDC identified 15 outstanding financial services institutions leading in accelerated technology innovation in the four categories:
Asia's Best in Infrastructure Modernization. Winners of this category are leaders in the new breed of infrastructure and innovative modernization journey that utilize the strengths of legacy along with the agility and modern technology benefits of digital core and cloud:
AXIS BANK LTD.
AXA CHINA REGION INSURANCE COMPANY LIMITED
MOX BANK LTD.
WESTPAC GROUP
Asia's Best in Customer Interactions. Winners of this category are leaders with future-proof customer centricity roadmaps and frameworks, seamless, intelligent, secure, and real-time, which allow financial services institutions to seize the opportunities from the evolved customer expectations:
CATHAY FINANCIAL HOLDINGS
DBS BANK LTD.
KASIKORN LINE CO., LTD.
JOINT STOCK COMMERCIAL BANK FOR FOREIGN TRADE OF VIETNAM (VIETCOMBANK)
SHINHAN BANK
TAISHIN INTERNATIONAL BANK
Asia's Best in Risk Management. Winners of this category are leaders with resilient risk management capabilities that allow financial services institutions to respond to new digital risks in 2022 and beyond in the context of speed, availability, and agility:
POSTAL SAVINGS BANK OF CHINA
RIZAL COMMERCIAL BANKING CORPORATION (RCBC)
FIIA 2022 Special. Winners of this category are the Asia/Pacific financial services institutions that are effectively implementing large-scale, high impact and enterprise-wide IT transformation projects in the past three years despite all the risks and uncertainties since the pandemic:
CTBC BANK
FWD GROUP
STANDARD CHARTERED BANK
To know more about these organizations and what made them the best of the best financial services institutions in innovation, WATCH the announcement of winners at the 18th Asian Financial Services Congress on IDC Arena.
The merits of all submissions are measured by the FIIA Assessment Panel, made up of IDC Financial Insights analysts and an independent panel of industry practitioners. The evaluation process subjects each initiative to a rigorous set of scoring metrics that considers its responsiveness to market needs, effectiveness of deployment, and market response and long-term business viability.
"As we assessed the submissions this year, we identify differentiating organisations and solutions that are truly agile to evolve and modernize infrastructure continuously and efficiently, and extremely flexible in supporting new business models driven by the next wave of digital customer experience with risk management in the transformation journey. In 2022, we go bigger and bolder with the "FIIA 2022 Special" award category. These organizations have been going further to the future by implementing large-scale high impact IT transformation projects such as core banking transformation, enterprise-wide infrastructure modernizations despite all the risks and uncertainties in the past three years," ends Araneta.
The FIIA commits to enforcing the highest level of transparency and impartiality in the evaluation process by ensuring all projects are reviewed by a reputable panel of judges comprised of IDC Financial Insights' lead analysts, industry experts, and thought leaders.
Last year's winners included AIA Group Limited; Bajaj Allianz General Insurance Co. Ltd.; China Merchants Bank; CTBC Bank; DBS Bank Ltd.; FWD Group; Joint Stock Commercial Bank for Foreign Trade of Vietnam – Vietcombank; Kasikornbank Public Company Limited; Newup Bank of Liaoning Co. Ltd.; Ping An Bank Co., Ltd.; Bank Pembangunan Daerah Jambi; Shanghai Pudong Development Bank; Standard Chartered Bank; Taishin International Bank; and Yes Bank.
To know more about FIIA, visit HERE or contact Xiao Liu at xiliu@idc.com. For media inquiries, please contact Tessa Rago at trago@idc.com or Alvin Afuang at aafuang@idc.com.
-Ends-
About IDC Financial Insights
IDC Financial Insights  assists financial service businesses and IT leaders, as well as the suppliers who serve them, in making more effective technology decisions by providing accurate, timely, and insightful fact-based research and consulting services. Staffed by senior analysts with decades of industry experience, our global research analyzes and advises on business and technology issues facing the banking, insurance, and securities and investments industries. International Data Corporation (IDC) is the premier global provider of market intelligence, advisory services, and events for the information technology market. IDC is a subsidiary of IDG, the world's leading technology, media, research, and events company.
About IDC
International Data Corporation (IDC) is the premier global provider of market intelligence, advisory services, and events for the information technology, telecommunications, and consumer technology markets. With more than 1,100 analysts worldwide, IDC offers global, regional, and local expertise on technology and industry opportunities and trends in over 110 countries. IDC's analysis and insight helps IT professionals, business executives, and the investment community to make fact-based technology decisions and to achieve their key business objectives. Founded in 1964, IDC is a wholly-owned subsidiary of International Data Group (IDG), the world's leading tech media, data and marketing services company. To learn more about IDC, please visit www.idc.com. Follow IDC on Twitter at @IDCAP  and LinkedIn. Subscribe to the IDC Blog  for industry news and insights.
Coverage
Companies Covered
Regions Covered
Topics Covered
Vertical Markets