Current:

Asia/Pacific* Big Data and Analytics Spending to Grow by 19% in 2022, Says IDC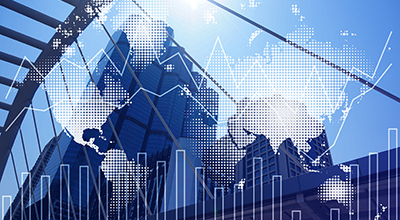 Publication date: 25 Apr 2022
Asia/Pacific* Big Data and Analytics Spending to Grow by 19% in 2022, Says IDC
Contact
For more information, contact:
SINGAPORE, 26 April, 2022 – According to the latest release of IDC's Worldwide Big Data and Analytics (BDA) Spending Guide, Asia/Pacific* spending on BDA solutions will grow by 19% in 2022 and will rise 1.6 times to $53.3 billion by 2025. Enterprises' evolving need to gain operational efficiency and operational resilience is driving investments. Building operational resilience stems from providing a real-time response to external market disruptions such as the pandemic, supply chain vulnerabilities, or rapidly evolving customer needs.
"From covid to the Russia-Ukraine war - the level of disruptions that we have experienced in the past two years have been unprecedented,'' says Jessie Danqing Cai, Associate Research Director at IDC Asia/Pacific, Big Data & Analytics Practice. "Organizations need to have a clear strategy to extract value from their data asset, to enable evidence-based decision making, data science explorations, and actionable insight delivery at scale," Cai adds.
Over the next five years, banking will continue to be the largest investor in big data analytics solutions; capturing 15.3% in 2022, the highest BDA spending, focusing on fraud detection and improved customer experience to ensure increased customer loyalty. Second, telecommunication will retain its position across the forecasted period ending in 2025. At 12.6% in 2022, investments are directed toward infrastructure and networks to generate insight to improve the efficiency and effectiveness of network operations, improve throughput, and reduce downtime. Both these industries will grow with a CAGR (2020-25) exceeding 17% over the forecast period.
The federal and central government's focus on critical infrastructure management and health/wellness monitoring will lead investment to grow by 16% until the end of the forecast period. The top four industries, banking, telecommunication, federal/central government, and professional services registered cumulative spending of $15.0 billion, nearly 46% of the total spending share in 2022 captured by the 19 industries mapped by IDC.
"Organizations' priority area for investment in data and analytics varies by industry," says Abhik Sarkar, Market Analyst at IDC Asia/Pacific IT Spending Guides, Customer Insights & Analysis. "Finance and government sectors prioritize automation and cybersecurity, while retail and wholesale focus more on customer experience, and manufacturing focuses on worker productivity/quality. Hence, it is imperative that vendors target outcomes of their solutions by industries," Sarkar adds.
The services technology group captured the highest spending share at 43.4% in 2022 followed by software, then hardware. For the software technology group, content analytics tools, continuous analytics tools, and nonrelational analytics tools are the major technology categories driving spending growth. By deployment type, the on-premise deployment type captured a maximum revenue share of $6.0 billion in 2022. However, this trend is expected to change in the future with Public Cloud Services capturing a lion's share of the spending at 52.6% in 2025 at $9.17 billion.
The Worldwide Big Data and Analytics (BDA) Spending Guide is designed to address the needs of organizations assessing the big data and business analytics opportunity by geography, industry, and company size. The Spending Guide provides subscribers with revenue projections for 20 technology and service categories across 19 industries, five company size bands, and 53 countries. Unlike any other research in the industry, the comprehensive Spending Guide was designed to help IT decision makers to clearly understand the industry-specific scope and direction of big data and business analytics opportunity today and over the next five years.
*Excluding Japan
-Ends-
About IDC Spending Guides
IDC's Spending Guides provide a granular view of key technology markets from a regional, vertical industry, use case, buyer, and technology perspective. The spending guides are delivered via pivot table format or custom query tool, allowing the user to easily extract meaningful information about each market by viewing data trends and relationships.
For more information about IDC's Spending Guides, please contact Vinay Gupta at vgupta@idc.com
Click here to learn about IDC's full suite of data products and how you can leverage them to grow your business.
About IDC
International Data Corporation (IDC) is the premier global provider of market intelligence, advisory services, and events for the information technology, telecommunications, and consumer technology markets. With more than 1,100 analysts worldwide, IDC offers global, regional, and local expertise on technology, IT benchmarking and sourcing, and industry opportunities and trends in over 110 countries. IDC's analysis and insight helps IT professionals, business executives, and the investment community to make fact-based technology decisions and to achieve their key business objectives. Founded in 1964, IDC is a wholly owned subsidiary of International Data Group (IDG), the world's leading tech media, data, and marketing services company. To learn more about IDC, please visit www.idc.com. Follow IDC on Twitter at @IDC  and LinkedIn. Subscribe to the IDC Blog  for industry news and insights.
Coverage