Current:

Asia/Pacific (excluding Japan & China) Hardcopy Peripheral Market Sees Slight YoY Decline in Early 2022, IDC Finds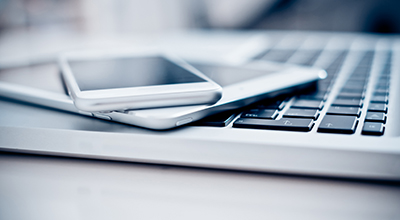 01 Jun 2022
Asia/Pacific (excluding Japan & China) Hardcopy Peripheral Market Sees Slight YoY Decline in Early 2022, IDC Finds
SINGAPORE, June 2, 2022 – According to the IDC Worldwide Quarterly Hardcopy Peripherals Tracker, the Hardcopy Peripherals (HCP) market in Asia/Pacific excluding Japan and China (APeJC) recorded 3.71 million units in the first quarter of 2022, a 0.4% decline from 3.72 million units a year ago. This marked the third quarter that registered a year-over-year decline for the region since 2021Q3, although shipments were improving moving from quarter to quarter.
Among the products in HCP, which include Inkjet, Laser, SDM, and Line Printers, Laser contributed more to the YoY decline due to persistent supply shortage in the region. Inkjet, on the other hand, grew 3.3% YoY as strong demand was observed from both consumer and commercial sectors following the reopening of economies in most countries. Inkjet also achieved a slightly better recovery from supply shortage as compared to Laser, albeit still insufficient to meet demand.
"While business sentiments in 2022Q1 saw improvements since the reopening of economies in APeJC, ink cartridge printers rebounded from 2021Q4 shipments but did not achieve a similar recovery in 2021Q1. Ink tank printers were able to achieve both sequential and year-on-year growth. Unlike the performance for Inkjet, more countries in APeJC witnessed Laser underperforming against forecast, despite demand being sustained in most countries," says Yi Karl Tai, Market Analyst at IDC Asia Pacific.
Across countries with higher market sizes for Inkjet, the loosening of COVID-19 restrictions has encouraged demand growth from the small and medium businesses (SMBs) segment. India is the only country that recorded growth in both ink tank and ink cartridge, owing to fulfillment of unmet demand in 2021Q4. Korea recorded decline in ink tank and ink cartridge following saturation of the installed base among consumers.
Similarly, in the Laser market where India, Korea, and Vietnam represent over 60% of shipments, India and Vietnam recorded growth while Korea reported a decline. India's growth was contributed by demand from various verticals, in addition to Q1 being the government's last financial quarter with higher spending. Vietnam's high YoY growth in Laser can be attributed to key tenders that were secured from the government, healthcare, and utility sectors. Korea saw a sharp YoY decline of 33.2% in the Laser market as the commercial segment
Top Three (3) Home/Office Printer Brand Highlights:
1. HP remained as market leader with a market share of 34.5%. HP is the top performing brand for most of the AP countries such as India, Australia, Bangladesh, Hong Kong, New Zealand, South Korea, Thailand, and Sri Lanka. HP's inkjet portion recorded YoY growth of 3.3%, which was mainly contributed by the growth of the top 2 performing markets with the highest market share, which were India and Australia. The main factor for its growth was due to strong demand in the consumer segment, SOHOs, and SMBs. The total shipment for these two countries occupied 44.8% of the total shipment for HP. On the other hand, HP's laser portion declined by 5.2% YoY as the shipments for most of the countries were still impacted by a supply shortage and logistics constraints.
2. Epson secured second place with a market share of 26.3%. Epson is the top performing brand for Indonesia, Philippines, and Taiwan. In this quarter, Indonesia managed to surpass India as the country with Epson's largest inkjet market share. Indonesia managed to receive high stock allocation to fulfill pending orders from previous quarters. Epson's ink cartridge segment grew by 23.4% YoY but experienced a YoY drop of 7.3% for its ink tank segment because its key selling ink tank models faced supply shortage. Indonesia held the largest ink tank market share for Epson, whereas Australia remained as Epson's largest ink cartridge market.
3. Canon held third position with 25.6% of the total market share. Canon is the top performing brand for Malaysia, Singapore, Vietnam, and the rest of AP. Canon recorded YoY growth of 5.6%, contributed by both its inkjet (+5.7%) and laser (+5.5%) segments. Canon managed to witness growth for this quarter due to better supply recovery in the region. Canon's laser printer-based segment had a growth rate of 7.7%, which was mainly due to the recovery in demand from the commercial segment, and several countries were able to participate in government tender with better stock availability.
"As the market is still beset with supply chain and shortage challenges, shipments are expected to still fall behind demand in 2022, though a better recovery is anticipated in 2023. With most countries entering the endemic phase, the commercial segment foresees a more optimistic outlook following improved business sentiments compared to 2021. Consumer demand is expected to gradually slow down but still being sustained in part by hybrid work arrangement," says Sok Yan Leong, Market Analyst at IDC Asia Pacific.
-Ends-
About IDC Trackers
IDC Tracker products provide accurate and timely market size, vendor share, and forecasts for hundreds of technology markets from more than 100 countries around the globe. Using proprietary tools and research processes, IDC's Trackers are updated on a semiannual, quarterly, and monthly basis. Tracker results are delivered to clients in user-friendly excel deliverables and online query tools.
About IDC
International Data Corporation (IDC) is the premier global provider of market intelligence, advisory services, and events for the information technology, telecommunications, and consumer technology markets. With more than 1,100 analysts worldwide, IDC offers global, regional, and local expertise on technology and industry opportunities and trends in over 110 countries. IDC's analysis and insight helps IT professionals, business executives, and the investment community to make fact-based technology decisions and to achieve their key business objectives. Founded in 1964, IDC is a wholly-owned subsidiary of International Data Group (IDG), the world's leading tech media, data and marketing services company. To learn more about IDC, please visit www.idc.com. Follow IDC on Twitter at @IDCAP and LinkedIn. Subscribe to the IDC Blog for industry news and insights.
Coverage