Current:

IDC Reveals the Potential and Risks of Web 3.0 to Enterprises and Executives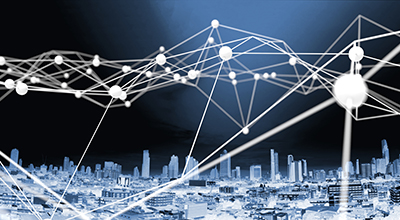 Publication date: 21 Jun 2022
IDC Reveals the Potential and Risks of Web 3.0 to Enterprises and Executives
Contact
For more information, contact:
SINGAPORE, June 22, 2022– In a recently published study titled, IDC TechBrief: Web3, IDC explores the key developments, trends, opportunities, and challenges in the Web3 ecosystem and associated technologies.
IDC defines Web3 as "a collection of open technologies and protocols, including blockchain, that support the natively trusted use and storage of decentralized data, knowledge, and value." 
Over the last few years, there have been concerted efforts to build an efficient, decentralized, and more trustworthy internet to address issues of control, privacy, security, and trust, and at the same time, support the seamless, transparent, and cost-efficient interactions and transactions central to our digital economy.
Web3 has elicited significant interest and activity within industry circles, which abounds with projects and start-ups spanning diverse components of the Web3 ecosystem, such as blockchain, cryptocurrency, non-fungible tokens (NFTs), and decentralized autonomous organizations (DAOs).
"The question to ponder is not whether Web3 is coming, the question is the form which Web3 will take within the next few years. Targeting low-hanging fruit first in the evolution toward Web3, DAOs will enable content creators, gamers, and social media users to rebalance the power, which traditional corporations that controlled Web 2.0 jealously guarded," said Phillip Silitschanu, Research Director, Worldwide Blockchain, Crypto, NFT, and Web3 Strategies at IDC.
This IDC study aims to provide business and technology executives a glimpse into the realm of Web3 and associated technologies; manifestation of business value through Web3 components such as blockchain, Decentralized Finance (DeFi), DAOs, NFTs; current interest & adoption trends globally; and technology roadmap for enterprises to successfully leverage Web3 technologies.
"Firms must gain a clear understanding of how their organization is reliant on the existing Web, in its current form as Web 2.0, and the impact a shift toward Web3 would have on their operations and profit", said Dr. Christopher Lee Marshall, Associate Vice President, IDC Asia Pacific.
IDC TechBrief : Web3 (IDC #US49035522) explores key developments in Web3 technology and ecosystems.
For more information on this report, please contact Phillip Silitschanu psilitschanu@idc.com. For media queries, please contact Tessa Rago at trago@idc.com or Michael De La Cruz at mdelacruz@idc.com.
-Ends-
About IDC
International Data Corporation (IDC) is the premier global provider of market intelligence, advisory services, and events for the information technology, telecommunications, and consumer technology markets. With more than 1,300 analysts worldwide, IDC offers global, regional, and local expertise on technology and industry opportunities and trends in over 110 countries. IDC's analysis and insight helps IT professionals, business executives, and the investment community to make fact-based technology decisions and to achieve their key business objectives. Founded in 1964, IDC is a wholly-owned subsidiary of International Data Group (IDG), the world's leading tech media, data and marketing services company. To learn more about IDC, please visit www.idc.com. Follow IDC on Twitter at @IDCAP and LinkedIn. Subscribe to the IDC Blog for industry news and insights.
Coverage