Current:

Sri Lanka's Hardcopy Peripherals Market Registers a YoY Decline of 25.2% in 1Q22 Following the Severe Economic Crisis, Reports IDC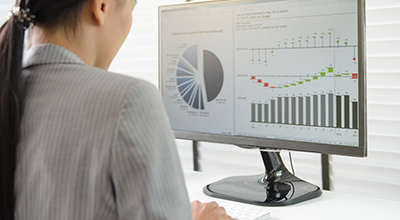 27 Jun 2022
Sri Lanka's Hardcopy Peripherals Market Registers a YoY Decline of 25.2% in 1Q22 Following the Severe Economic Crisis, Reports IDC
INDIA, June 27 2022– According to the latest data released by International Data Corporation 's (IDC) Worldwide Quarterly Hardcopy Peripherals Tracker, Sri Lanka's Hardcopy Peripherals (HCP) market registered shipment of 0.03 million units in 1Q22 (Jan-Mar) declining by 2.4% quarter-over-quarter (QoQ) and declining by 25.2% from year-over-year (YoY) perspective as the country dealt with severe economic crisis. The print market includes Inkjet printers, Laser A3/A4 printers & Copiers, Serial Dot Matrix Printers, and Line Printers.
The inkjet segment declined YoY by 37.1% due to the low stock availability. From a QoQ perspective, too, the segment declined by 19.6%, primarily due to Canon and Epson's delayed shipment. Additionally, the demand from the home segment also dropped significantly as citizens grappled with steep inflation and a shortage of necessities such as food grains, fuel, and electricity.
The laser segment (including copiers) recorded a YoY decline of 15.0%. As the commercial segment struggled with the spiraling economy, many services and businesses, particularly the SMBs and medium-sized businesses, descaled their operations, thus leading to a drop in laser printer-based demand. The laser copier-based segment, however, observed a YoY growth of 26.4%, primarily at the back of Canon, which was able to drastically improve its shipment from last year same quarter.
"In the Inkjet segment, while the shipment of multi-function printers declined, that of the single-function printers declined even more sharply by 78.2% YoY. This follows the shortage in supply of single-function printers from the vendors' manufacturing end. From a QoQ perspective, ink cartridge shipment grew by 65.1%, while that of ink tank printers declined by 37.6%. The ink cartridge market rebounded to occupy 36.1% of the market share. This came largely at the back of unmet demand from 4Q21 (Oct-Dec), particularly from the SOHO (small offices and home offices) segment. As Canon struggled with its supply, HP was able to fill the market gap," says Bani Johri, Senior Market Analyst, IPDS, IDC India.
Overall Top Five Companies in Sri Lanka Hardcopy Peripherals (HCP) Market:
HP Inc. (excluding Samsung) regained its leadership position in the overall HCP market with a share of 62.5% and a YoY growth in shipment of 35.7%, thus displacing Canon. The growth was led by the laser printer segment, wherein HP grew by 64.1% YoY, increasing its market share from the last few quarters to 66.2%, thus replacing
Canon to occupy the 1st position in the laser printer segment. The growth came at the back of its mono printer's portfolio, which grew by 67.8% YoY following HP's ability to meet the demand for more affordable printers by the cost-conscious commercial segment. In the inkjet printer segment, HP grew by 8.3% YoY as it took advantage of the market gap created by the rest of the vendors.
Canon recorded a YoY decline of 64.0% and occupied the 2nd position in the overall Sri Lanka HCP market, capturing a unit market share of 22.3%. In the inkjet segment, Canon observed a YoY decline of 77.6% as it struggled with stock availability. In the laser segment (including laser copiers), Canon dropped to 2nd position with a market share of 28.1% while declining YoY by 57.0%. On the other hand, in the laser copier segment, Canon grew by 102.5% QoQ and maintained its 2nd position in the copier segment with a 26.5% market share.
Brother displaced Epson to occupy the 3rd position in the overall HCP market with a market share of 5.2% while registering a YoY decline of 25.0% following the challenges it faced at the production and container availability end. In the inkjet segment, it occupied the 4th position in the market with a share of 5.5%.
Epson occupied the 4th position in the overall HCP market with a market share of 5.0%. However, in the inkjet market, Epson displaced Canon to occupy the 2nd position with a market share of 13.3%.
Toshiba positioned itself as the 5th largest company in the Sri Lanka HCP market with a market share of 4.4% while registering a YoY growth of 11.9%.
IDC Sri Lanka Print Market Outlook:
"Chip shortages and increase in logistics costs will continue to impact the supply of hardcopy peripheral devices and is likely to cause an upward revision in prices too. While vendors are expected to face these issues at least till the end of the year, the Sri Lankan HCP market will lag in its recovery even further following the current economic situation it is in," says Bani Johri, Senior Market Analyst, IPDS, IDC India.
Note: IDC defines hardcopy peripherals (HCP) as the group of hardware technologies that connect to a computer, digital camera, camera phone, or memory card to capture, print, or view content. IDC categorizes hardcopy peripherals as printers, multi-function peripherals (MFPs), single-function digital copiers (SF DCs), and single-function fax (SF FAX).
-- Ends --
For more information about IDC's products and research services, please contact Shivani Anand, Senior Marketing Specialist at sanand@idc.com. You can also follow IDC India's Twitter and LinkedIn  pages for regular updates.
About IDC Trackers
IDC Tracker products provide accurate and timely market size, company share, and forecasts for hundreds of technology markets from more than 100 countries around the globe. Using proprietary tools and research processes, IDC's Trackers are updated on a semiannual, quarterly, and monthly basis. Tracker results are delivered to clients in user-friendly excel deliverables and on-line query tools. The IDC Tracker Charts app allows users to view data charts from the most recent IDC Tracker products on their iPhone and iPad.
About IDC
International Data Corporation (IDC) is the premier global provider of market intelligence, advisory services, and events for the information technology, telecommunications, and consumer technology markets. With more than 1,300 analysts worldwide, IDC offers global, regional, and local expertise on technology, IT benchmarking and sourcing, and industry opportunities and trends in over 110 countries. IDC's analysis and insight helps IT professionals, business executives, and the investment community to make fact-based technology decisions and to achieve their key business objectives. Founded in 1964, IDC is a wholly owned subsidiary of International Data Group (IDG), the world's leading tech media, data, and marketing services company. To learn more about IDC, please visit www.idc.com. Follow IDC on Twitter at @IDC     and LinkedIn. Subscribe to the IDC Blog     for industry news and insight
All product and company names may be trademarks or registered trademarks of their respective holders.
Coverage