Current:

Despite Price Increases and Shipment Challenges, India's Enterprise Networking Market Grew by 6.9% YoY in 1Q22; Reports IDC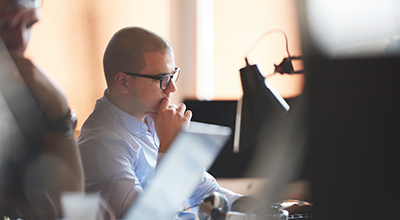 29 Jun 2022
Despite Price Increases and Shipment Challenges, India's Enterprise Networking Market Grew by 6.9% YoY in 1Q22; Reports IDC
INDIA, June 29, 2022 – India's enterprise networking market which includes Ethernet Switch, Routers, and WLAN segments witnessed a 6.9% year-over-year (YoY) growth in terms of vendor revenues during 1Q22 (Jan-Mar).
The networking vendor ecosystem continued to witness challenges regarding component shortages coupled with increasing logistics costs and a weakening rupee against the dollar. Though the YoY growth was recorded at 6.9%, the average cost of all networking equipment has had low double-digit percentage growth thereby softening the number of units shipped. The lead time of shipment of network equipment is currently in the tune of 30-35 weeks. With the Russia-Ukraine conflict prolonging, the lead times are expected to remain the same for at least three quarters from now. IDC expects the next few quarters to have steady market growth as vendors try to clear their shipment backlogs.
Switching business in India had a 17.6% YoY growth during 1Q22. The non-DC switching business had a YoY growth of 14.2% owing to the professional services segment which was spending the pent-up demand after offices resumed in India. DC switching had a strong growth of 22.5% YoY during 1Q22 owing to the weak DC switching growth during 1Q21. Key industries that contributed to the switching business include services, finance, and manufacturing.        
India's router market declined by 14.7% in 1Q22. Service Providers contributed to 63.4% of the router investments. Both, enterprise as well as service provider routing, faced a decline with enterprise taking a strong fall of 26.4% and service providers declining by 6.1%. Apart from telecom other key verticals for routing include finance, services, and manufacturing.
WLAN segment witnessed a growth of 9.1% YoY in 1Q22. While the enterprise WLAN grew strongly with pent-up demand from organizations coming through, the consumer wireless demand softened with offices reopening in the country. Enterprise WLAN segment exhibited a very strong 38.5% YoY growth while consumer WLAN declined by 20.8% YoY. Cloud-managed wireless had a good uptake in India owing to ease of deployment and manageability.
India Ethernet Switch Market 1Q22
According to IDC's Worldwide Quarterly Ethernet Switch Tracker, the 1Q22 Ethernet Switch market in India stood at USD 156.8 million (by vendor revenue) registering a strong YoY growth of 17.6%. The steady revenue growth of revenue was majorly due to vendors clearing their backlogs that now extend between 8-12 months. Switching was the most affected category owing to the component shortages. Services industry was the top contributor owing to investments around hybrid work and enterprises pre-planning their infrastructure demand amid the shipment delays. The enterprise investment on non-DC switching grew at a 14.2% YoY. The DC switching segment grew at 22.5% YoY majorly due to the one-time slump last year (1Q21). Services, finance, manufacturing, telecom, and government were the top contributors during 1Q22.
Cisco continues to lead the Ethernet Switch market with a 56.3% share during 1Q22, followed by Juniper and Hewlett Packard Enterprise (HPE).
India Router Market 1Q22
According to IDC's Worldwide Quarterly Router Tracker, the India Router market declined sharply in 1Q22 to USD 61.8 million (by vendor revenue) with a YoY decline of 14.7%. The service provider router investments faced a decline of 6.1% with more investments centered around refreshes and capacity optimization. IDC does not expect very strong service provider router investments ahead of 5G owing to the ability to leverage existing investments that were invested for 4G. The enterprise investment on router hardware also declined by 26.4% YoY. Banking was the top vertical within enterprise deployment with investments aimed at regular refreshes and SD-WAN deployments. Apart from telecom, the key investment areas included finance, services, and manufacturing.
Cisco leads the router market with a 62.2% market share in 1Q22 followed by Juniper and Nokia.
India WLAN Market 1Q22
According to IDC's Worldwide Quarterly Wireless LAN Tracker, the Indian WLAN market had a YoY growth of 9.1% during 1Q22 majorly driven by the enterprise wireless segment. The market stood at USD 63.6 million (by Vendor Revenue).
Business in the enterprise wireless segment had a strong YoY growth of 38.5%. The services vertical, majorly characterized by IT/ITES, software majors, consulting, e-commerce, etc. had doubled its revenue share (in comparison with 1Q21). Key reasons were owing to hybrid work, regular refreshes, and pre-planning of infrastructure buying considering the current delays. Education vertical witnessed spending on wireless infrastructure after a long slumber caused due to COVID-19. Cloud managed wireless witnessed gathering traction owing to simpler deployment and management. The cloud managed portfolio was considered an effective alternative to the regular vendor portfolio of access points owing to the increasing delays in shipments.
With offices beginning to function in the hybrid mode, the consumer gateway routers declined by 20.8%. Wi-Fi 5 (AC) continued to dominate the consumer router segment followed by N. AX has started to pick up steam in the consumer segment with ISP and online channels. However, AX is still not mainstream and is used only in low latency use cases.
With a market share of 24.9%, TP-Link was the market leader in the WLAN segment during 1Q22. Within the enterprise class WLAN segment, Cisco was the market leader with 24.1% market share followed by Hewlett Packard Enterprise (HPE) with 22.5%.
Sudharsan Raghunathan, Senior Market Analyst, Enterprise Networking, IDC India says, "The networking market in India (in terms of vendor revenue) is expected to have a gradual and steady growth for quarters to come. However, the growth cannot be directly construed as an increase in demand. Due to the rising prices of network infrastructure caused by multiple reasons like the weakening rupee against the dollar, increase in transportation/logistics costs, and worsening scenario of component shortages the vendor revenue numbers will continue to grow at a higher pace compared to the units that are being shipped. Having mentioned that, IDC does not expect the demand to have a negative impact considering the vitality that network hardware brings to business continuity. IDC expects that this trend will give rise to flexible managed services/subscription-based models that will effectively cater to enterprise demand."
IDC India Forecast
The Ethernet Switch, Router, and WLAN markets are expected to grow in single digits in terms of compound annual growth rate (CAGR) for 2021–2026. Increased adoption of emerging technologies such as cloud, IoT, mobility, etc. would drive incremental revenues. IDC also expects large investments for 5G rollouts in the next couple of years.
-- Ends --
For more information about IDC's products and research services, please contact Shivani Anand, Senior Marketing Specialist at sanand@idc.com. You can also follow IDC India's Twitter and LinkedIn  pages for regular updates.
About IDC Tracker
IDC Tracker products provide accurate and timely market size, company share, and forecasts for hundreds of technology markets from more than 100 countries around the globe. Using proprietary tools and research processes, IDC's Trackers are updated on a semiannual, quarterly, and monthly basis. Tracker results are delivered to clients in user-friendly excel deliverables and on-line query tools. The IDC Tracker Charts app allows users to view data charts from the most recent IDC Tracker products on their iPhone and iPad.
About IDC
International Data Corporation (IDC) is the premier global provider of market intelligence, advisory services, and events for the information technology, telecommunications, and consumer technology markets. With more than 1,300 analysts worldwide, IDC offers global, regional, and local expertise on technology, IT benchmarking and sourcing, and industry opportunities and trends in over 110 countries. IDC's analysis and insight helps IT professionals, business executives, and the investment community to make fact-based technology decisions and to achieve their key business objectives. Founded in 1964, IDC is a wholly owned subsidiary of International Data Group (IDG), the world's leading tech media, data, and marketing services company. To learn more about IDC, please visit www.idc.com. Follow IDC on Twitter at @IDC  and LinkedIn. Subscribe to the IDC Blog  for industry news and insight
All product and company names may be trademarks or registered trademarks of their respective holders.
Coverage