Current:

IDC: Asia/Pacific* Consumer IT Spending Slowing Down, Enterprise IT Spending Stable in Short Term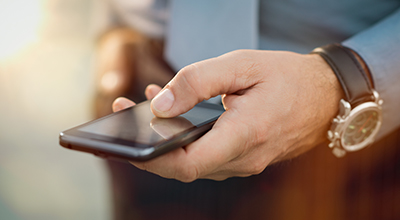 20 Jul 2022
IDC: Asia/Pacific* Consumer IT Spending Slowing Down, Enterprise IT Spending Stable in Short Term
SINGAPORE, July 21, 2022 – The risk of recession worldwide has continued to rise amid increasing inflation and the expectation of a tightening monetary policy. The rising inflation is driven by ongoing supply chain constraints, geopolitical tensions, growing food and energy prices, and early 2022 lockdowns in China. The second-order impact of these disruptions on Asia/Pacific* economies is now being felt.
The latest release of Worldwide Black Book: Live Edition reveals consumer IT spending in Asia/Pacific* is already taking the brunt, with market growth declining in 2022. A further slide is expected in 2023, depending on the severity of the economic slowdown. However, demand from enterprises and service providers for IT investments remains stable so far in Asia/Pacific. Any further worsening of the financial situation will also impact enterprise and service providers' spending.
"One in two businesses in the region expect that IT cost price increase stemming from inflation will impact their spending plans for the rest of 2022," says Vinay Gupta, Research Director, IT Spending Guides, IDC Asia/Pacific. "If the situation persists, businesses will either delay projects or adjust spends to focus on strategic initiatives essential for future business functions and needs," he added.
The above chart shows the evolving impact on IT spending from the January versus June release of Black Book: Live Edition, together with a real-case scenario of the effect of an economic slowdown on IT Spending in 2022.
The Asia Pacific, excluding Japan and China (APeJC), is a mixed bag of countries. Countries like Singapore, South Korea, India, Thailand, and Taiwan, are net importers of energy and commodities and are witnessing higher inflation because of increasing prices. However, Indonesia and Australia, which typically export coal, oil, gas, and other commodities, are benefiting from the current situation. Their inflation results from pent-up demand due to the economy's opening up and supply chain constraints. The scenario thus reports a reduced IT spending growth of 7.2% against 8.6% reported in the June release of Black Book Live. The situation in China is improving with lockdowns lifted and easing supply chain constraints. A strong recovery is expected in 2023 as government intervention will drive stability and growth.
Consumer IT spending (related to consumer purchase of mobiles, tablets, PCs, wearables, and peripherals) slowed in the first half of 2022 because many device purchases have already happened in the last two years to enable work from home or online classes. Expectations were that 2022 would not be that great a year. However, due to rising inflation, even the remaining growth prospect is taking a hit.
Enterprise IT spending has been stable as businesses continue to protect IT budgets in the short term. Operational budgets account for a larger share of overall spending (cloud, subscription, as a service) and are difficult to pull back at short notice. Some capital spending is vulnerable along with investments in new projects because the focus will shift to keeping the lights on rather than putting money on new initiatives. However, the willingness and ability to increase IT budgets in line with rising prices is more uncertain today.
In a special edition of IDC's State of the Market webinar, Stephen Minton, IDC's Program Vice President for Customer Insights & Analysis, explains the impact of a global recession and how an organization can identify critical areas for contingency planning. Watch the State of the Market Special Edition Webinar on Global Recession Scenario for IT Spending HERE.
IDC's Worldwide Black Book: Live Edition  is updated monthly with the latest IT spending forecasts for annual growth across 100 countries.
*Asia/Pacific excluding Japan
-Ends-
About IDC Spending Guides
IDC's Spending Guides provide a granular view of key technology markets from a regional, vertical industry, use case, buyer, and technology perspective. The spending guides are delivered via pivot table format or custom query tool, allowing the user to easily extract meaningful information about each market by viewing data trends and relationships.
For more information about IDC's Spending Guides, please contact Vinay Gupta at vgupta@idc.com
Click here to learn about IDC's full suite of data products and how you can leverage them to grow your business.
About IDC
International Data Corporation (IDC) is the premier global provider of market intelligence, advisory services, and events for the information technology, telecommunications, and consumer technology markets. With more than 1,300 analysts worldwide, IDC offers global, regional, and local expertise on technology and industry opportunities and trends in over 110 countries. IDC's analysis and insight helps IT professionals, business executives, and the investment community to make fact-based technology decisions and to achieve their key business objectives. Founded in 1964, IDC is a wholly-owned subsidiary of International Data Group (IDG), the world's leading tech media, data and marketing services company. To learn more about IDC, please visit www.idc.com. Follow IDC on Twitter at @IDCAP and LinkedIn. Subscribe to the IDC Blog for industry news and insights.
Coverage