Current:

IDC: Oil & Gas Companies' Emissions Reporting Limited by Access to Quality Data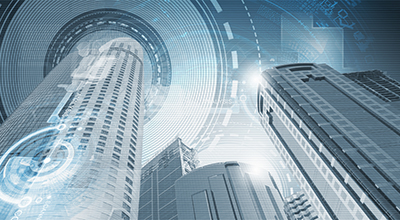 25 Jul 2022
IDC: Oil & Gas Companies' Emissions Reporting Limited by Access to Quality Data
SINGAPORE, July 26, 2022 – In a recent IDC Perspective titled The Role of Technological Innovation in Energy Conservation and Carbon Reduction in the Oil and Gas Industry, IDC found that 71.4% of oil and gas (O&G) companies do not currently collect and report their carbon dioxide emissions based on data from the Future of Resiliency Survey, Wave 4, 2022. Lack of access to quality data to accurately assess and report the emissions is the main culprit in preventing reporting and transparency.
Technological innovation and digital transformation are required in the O&G industry and will be central to reducing the carbon footprint, driving growth, and increasing efficiency.
"Organizations need to become agile to innovate faster and gear themselves to adopt new digital technologies that will enable them to meet their annual carbon reduction goals and long-term net-zero targets," says Rakesh Patni, Associate Research Director, IDC Asia/Pacific Energy Insights.
Some of the key technological innovation areas in the O&G sector are:
#1. Agile culture – The starting point for any large-scale digital transformation is a change in culture. Creating an agile culture helps companies approach problems with a startup or technology mindset, thereby allowing them to apply digital innovations quickly and nimbly to their current operations.
#2. Operational excellence – The growing focus on emissions reduction at the source, from O&G production to downstream activities, has shown that traditional solutions are not sufficient, and organizations must now adopt disruptive technologies to mitigate large emissions. New information technologies such as digital twins, cloud platforms and edge computing, smart power management platforms, and artificial intelligence will be needed to support ambitious net zero targets.
#3. Digital maintenance excellence – O&G companies need to drive excellence in the maintenance of assets, using new asset performance management tools that utilize AI-powered predictive maintenance to help capture, manage and analyze data from their assets and offer insights on how to optimize their operation. These use cases need to perform double duty in mitigating emissions as well as reducing downtime, thereby scaling technology investments and increasing ROI.
#4. Enterprise (organizational) excellence – The role of the management and executives in recording and reducing their organization's carbon footprint at the source is broad and includes tools across the value chain. This includes enterprise resource planning (ERP) and carbon footprint tracking and reporting tools as well as environmental, social, and governance (ESG) tools and Intelligent Environment, health and safety (EHS) software. Leaders recognize that greater impact in the journey to net zero can be gained from collaborating with ecosystem partners accelerate innovation and technology adoption rather than pursuing initiatives in isolation.
"Investment in Industry 4.0 technologies and solutions, such as digital twins, will give organizations greater visibility and rich data across the entire value chain," Patni, ended.
More insights into the energy transition will be available from IDC's Worldwide Energy Transition Survey, 2022, which uncovers organizations' sustainability goals, data collection, and reporting, use of analytics, spending plans, and managing emissions across the value chain.
The IDC paper, The Role of Technological Innovation in Energy Conservation and Carbon Reduction in the Oil and Gas Industry (Doc #AP49293022), examines the technological developments and innovations for energy conservation and carbon reduction in the oil and gas (O&G) industry. Energy conservation and efficiency and carbon emissions reduction have become a central talking point for many industries around the world.
IDC Asia/Pacific's Energy Insights team has recently concluded a webinar on Enabling the Energy Transition in Asia Pacific discussing the future of energy in Asia/Pacific and the role of technology in helping to deliver reductions in carbon emissions and improve the operational efficiency of energy companies in the region. Register and watch the webinar HERE.
For more information on this report, please contact Rakesh Patni at rpatni@idc.com. For media queries, please contact Tessa Rago at trago@idc.com and Michael De La Cruz at mdelacruz@idc.com.
-Ends-
About IDC
International Data Corporation (IDC) is the premier global provider of market intelligence, advisory services, and events for the information technology, telecommunications, and consumer technology markets. With more than 1,300 analysts worldwide, IDC offers global, regional, and local expertise on technology and industry opportunities and trends in over 110 countries. IDC's analysis and insight helps IT professionals, business executives, and the investment community to make fact-based technology decisions and to achieve their key business objectives. Founded in 1964, IDC is a wholly-owned subsidiary of International Data Group (IDG), the world's leading tech media, data and marketing services company. To learn more about IDC, please visit www.idc.com. Follow IDC on Twitter at @IDCAP and LinkedIn. Subscribe to the IDC Blog for industry news and insights.
Coverage