Current:

IDC: Banks to Spend an Additional $31 Billion on Embedded AI on Existing Software, Fraud Management a Priority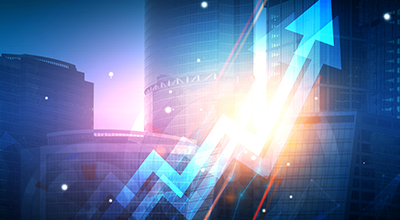 Publication date: 03 Aug 2022
IDC: Banks to Spend an Additional $31 Billion on Embedded AI on Existing Software, Fraud Management a Priority
Contact
For more information, contact:
IDC to reveal financial institutions' country-specific challenges in Asia/Pacific.
SINGAPORE, August 4, 2022 – In a recent IDC report titled, Staying Ahead of Fraud in 2022 and Beyond: A Principles-Based Guide for Asia/Pacific Financial Institutions, IDC found that banks worldwide are expected to spend an additional US$31 billion on AI embedded in existing systems by 2025. Similarly, in a recent IDC survey of banking executives worldwide, fraud management featured strongly as a priority.
"In the process of coming up with digital products and services, new channels, and new payments methods, businesses might be overestimating the adequacy of their current defense mechanisms against fraud. What worked well before simply would not be enough now in the more digital world of business. There needs to be a constant upgrade of fraud management capabilities," says Michael Araneta, Associate Vice President, IDC Financial Insights.
The upcoming IDC Conference: Financial Insights from 16 August – 8 September 2022, will keep financial institutions (FIs) ahead of fraud trends by following key principles on how FIs can prevent and manage fraud risks without piling up solutions only to stay current on fraud trends.
Join IDC Asia/Pacific's Financial Insights Analysts and industry expert from Maybank, Standard Chartered Bank, HSBC Bank, DBS Bank, TMBThanachart Bank, Kyndryl Hong Kong, Callsign, ServiceNow, and many more as they dive deeper into country-specific challenges faced by FIs and the new capabilities that they have to master to position themselves as the orchestrator for industry ecosystems.
"This is a unique time in financial services. The industry is amid two crisis scenarios, each side requiring solutions that can run counter to each other. Government policy has to maneuver, and financial services institutions – banks, insurers, capital market firms – must balance between the chase for revenue and risk management," says Araneta.
IDC Conference: Financial Insights will engage over 7,000 users from the banking, financial services, and insurance industry (BFSI) across 10 countries in Asia/Pacific, focusing on themes and topics such as:
- Data-Driven Digital Innovation
- Core Transformation: Multi-Core Approach
- Cloud Management: Right Sizing, Optimizing and Refining
- Trust: Data Security & Customer Data Privacy
- Green and Sustainable Finance
"By 2023, the industry will also be into platform-building, which allows financial services to be externalized and extended to third parties. We see earlier efforts in open banking bearing fruit, but we also note the industry is progressing further into platforms and pursuing new collaborations like banking as a service (BaaS) and digital lifestyle ecosystems. What is very clear is that being digital-first means being attuned to the unique moment in the recovery of financial services," ends Araneta.
Register today and be part of this year's IDC Conference: Financial Insights. Join the BFSI industry in discussing new capabilities financial institutions need to master to build data-driven businesses and innovate through data and technology platforms.
For more information on this event, please contact Sok Yee Tham at sytham@idc.com. For media queries, please contact Tessa Rago at trago@idc.com or Michael De La Cruz at mdelacruz@idc.com.
- Ends -
About IDC Financial Insights
IDC Financial Insights assists financial service businesses and IT leaders, as well as the suppliers who serve them, in making more effective technology decisions by providing accurate, timely, and insightful fact-based research and consulting services. Staffed by senior analysts with decades of industry experience, our global research analyzes and advises on business and technology issues facing the banking, insurance, and securities and investments industries. International Data Corporation (IDC) is the premier global provider of market intelligence, advisory services, and events for the information technology market. IDC is a subsidiary of IDG, the world's leading technology, media, research, and events company.
About IDC
International Data Corporation (IDC) is the premier global provider of market intelligence, advisory services, and events for the information technology, telecommunications, and consumer technology markets. With more than 1,300 analysts worldwide, IDC offers global, regional, and local expertise on technology and industry opportunities and trends in over 110 countries. IDC's analysis and insight helps IT professionals, business executives, and the investment community to make fact-based technology decisions and to achieve their key business objectives. Founded in 1964, IDC is a wholly-owned subsidiary of International Data Group (IDG), the world's leading tech media, data and marketing services company. To learn more about IDC, please visit www.idc.com. Follow IDC on Twitter at @IDCAP and LinkedIn. Subscribe to the IDC Blog for industry news and insights.
Coverage