Current:

IDC Asia/Pacific Honors Digital-First Champions at IDC DX Summit and Future Enterprise Awards 2022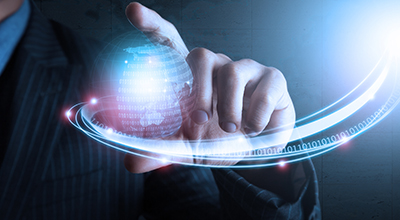 Publication date: 28 Sep 2022
IDC Asia/Pacific Honors Digital-First Champions at IDC DX Summit and Future Enterprise Awards 2022
Contact
For more information, contact:
The IDC DX Summit and Future Enterprise Awards 2022 is an Asia/Pacific-wide Event with Country-specific Agenda on Digital-First Imperatives for Future-Forward Enterprises.
SINGAPORE, September 29, 2022 – IDC nears the launch of the annual DX Summit as a series of exclusive, invite-only, in-person or virtual event experiences held across 11 countries in Asia/Pacific from 05 October to 05 November.
Now on its sixth year, the event will convene IDC executives, business and technology leaders from across different industries in the Asia Pacific region. With this year's theme of Symphony in a Digital-First Key, the event will explore how enterprises can interconnect the pillars of remastering, recreating, and remixing to become a future enterprise or an organization that underpins business processes with technology, is fueled by innovation, platform-enabled, while being ecosystem-centric.
"Businesses are accelerating from discrete digital transformation projects to employing digital-first strategies spanning the entire leadership team. Investments in DX will reach US$2.8 trillion between 2022 and 2025. This 'digital-first' mindset, as IDC terms, centers around how digital technology can be effectively employed to better achieve lasting business outcomes. In taking digital-first approaches, leading organizations are ushering in the next DX era — from scaling digital within the organization to running a viable digital business," says Linus Lai, Chief Analyst A/NZ and Digital Business Research Lead, IDC Asia/Pacific.
Conversations during the event will revolve around data and AI, Cloud, 5G, Blockchain, Security, IT Operations, customer experience trends, ecosystem-centric business models, and sustainable and ethical business standards, among others. The event will also have networking opportunities with subject matter experts and peers, as well as immersive experiences in partners' solutions and services showcase.
At IDC DX Summit Asia/Pacific to be held in Singapore, business and technology leaders from different industries engage, while IDC commits to ensuring no one is left behind. In fact, IDC is promoting inclusiveness by collaborating with the Singapore Association for the Deaf (SADeaf) to educate attendees on basic sign language, creating a social environment that supports interaction with the hard-of-hearing and deaf community. IDC pledges SGD$50 towards SADeaf for every delegate who records a video message in sign language. Lastly, to ensure inclusivity among our virtual viewers, live captioning and subtitles will be made available to cater to the hard-of-hearing and deaf community who will be watching the live-stream of the Summit on IDC Arena. 
IDC's DX Summit and Future Enterprise Awards 2022 will celebrate the tech-enabled resilience of changemakers in Asia/Pacific who have successfully navigated the increasing challenges of a fast-paced digital world and the ongoing storms of disruptions affecting enterprises today. The country winners of the Future Enterprise Awards 2022 will compete at the regional finals happening at the highly anticipated IDC Asia/Pacific DX Summit and Future Enterprise Awards 2022 in Singapore on October 26, 2022.
There will be a total of 14 award categories this year with IDC focused on looking for standouts who are setting new benchmarks in a digital-first world, namely:
Best in Future of Connectedness
Best in Future of Customer Experience
Best in Future of Digital Infrastructure
Best in Future of Digital Innovation
Best in Future of Industry Ecosystems
Best in Future of Intelligence
Best in Future of Operations
Best in Future of Trust
Best in Future of Work
CEO of the Year
CIO/CDO of the Year
Future Enterprise of the Year
Special Award for Digital Resiliency
Special Award for Sustainability
The new Special Award for Sustainability will recognize organizations that demonstrate a strong commitment to embed sustainability within their business. They must aim to address sustainability in a holistic manner, where the goal is for this to become an integral part of the overall business strategy as its underlying foundation.
Attendees can take part in the summit from anywhere and through any device. Those unable to attend the event can join via IDC Arena, an intuitive, data-driven content hub to watch the sessions via livestream or on-demand. To join the IDC DX Summit & Future Enterprise Awards 2022, please register HERE.
COUNTRY

DATE

ASEAN*

October 5

Korea

October 13

Taiwan

October 20

Australia & New Zealand

October 20

Asia/Pacific (Singapore)

October 26

China

October 26 & 27

India

November 3-5




*Covers Malaysia, Thailand, Indonesia, and Philippines
For more information on the IDC Asia/Pacific DX Summit and Future Enterprise Awards 2022, contact Willy Leonardi at wleonardi@idc.com. For media inquiries, contact Michael de la Cruz at mdelacruz@idc.com  or Miguel Carreon at mcarreon@idc.com.
-Ends-
About IDC
International Data Corporation (IDC) is the premier global provider of market intelligence, advisory services, and events for the information technology, telecommunications, and consumer technology markets. With more than 1,300 analysts worldwide, IDC offers global, regional, and local expertise on technology and industry opportunities and trends in over 110 countries. IDC's analysis and insight helps IT professionals, business executives, and the investment community to make fact-based technology decisions and to achieve their key business objectives. Founded in 1964, IDC is a wholly-owned subsidiary of International Data Group (IDG), the world's leading tech media, data and marketing services company. To learn more about IDC, please visit www.idc.com. Follow IDC on Twitter at @IDCAP and LinkedIn. Subscribe to the IDC Blog for industry news and insights.
For press enquiries, please contact:
Michael De La Cruz

Associate Director,

Corporate Communications

IDC Asia/Pacific

Miguel Carreon

Marketing Specialist, Corporate Communications

IDC Asia/Pacific

Linus Lai

Chief Analyst A/NZ and Digital Business Research Lead

IDC A/NZ
Coverage