Current:

China's Artificial Intelligence Market Will Exceed US$26.7 Billion by 2026, according to IDC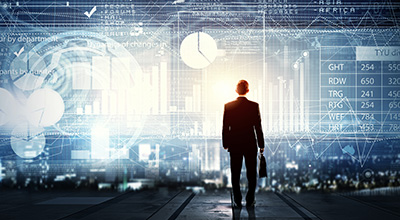 Publication date: 03 Oct 2022
China's Artificial Intelligence Market Will Exceed US$26.7 Billion by 2026, according to IDC
Contact
For more information, contact:
SINGAPORE, October 4, 2022 — IDC recently released the IDC Worldwide Artificial Intelligence Spending Guide. Data shows that total global IT investment in artificial intelligence (AI) in 2021 was US$92.95 billion, expected to increase to US$301.43 billion in 2026, and the compound annual growth rate (CAGR) was about 26.5%. As for the China market, IDC predicts that China's AI investment is expected to reach US$26.69 billion in 2026, accounting for about 8.9% of global investment, ranking second in the world among other countries. In recent years, more and more enterprises have become involved in the Digintelligence Era and started the deployment of digital transformation (DX) and intelligent upgrading, which has thus spawned more demand for AI. Driven by policies, technologies, and markets, AI empowering industries is becoming a mainstream development trend.
Technology Dimension
Over the next five years, the hardware market will be the largest primary market in China's AI market, accounting for more than half of the total AI investment. IDC predicts that China's IT investment in the AI hardware market will exceed US$15 billion in 2026, close to that of the AI hardware market size of the United States. With the gradual improvement of AI infrastructure construction, hardware growth will gradually slow down, with the five-year CAGR remaining around 16.5%. The server market, as the main part of the hardware market, will account for over 80% over the five-year forecast period.
At the same time, the services market will expand at a faster pace, with the five-year CAGR expected to be about 29.6%. Total investment in the services market is expected to exceed US$4 billion in 2026, nearly four times the investment in 2021, with significant market growth. The AI services market as defined by IDC is mainly dominated by the IT services segment. IDC predicts that IT services will lead the services market growth at a five-year CAGR of 31.0%.
From the perspective of AI software, under the joint promotion of the gradual development of technologies including machine learning (ML) and computer vision, China's policy environment, and the gradually diversified customer needs, China's AI software market share will increase year by year, and more than 25% of the AI market–related IT investment will flow to software in 2026. In terms of growth rate, the AI software market will become the fastest-growing primary market during the five-year forecast period, with a five-year CAGR of about 30.4%. From the perspective of the technology segment, AI platforms will absorb more than 70% of software-related spending over the next five years and will become an important driving force for software market growth at a five-year CAGR of 33.1%.
Industry Application
IDC predicts that the AI-related spending of users in the four major endpoint industries — professional services, government, finance, and telecom — will continue to lead over the five-year forecast period, which will collectively exceed 60% of the total spending of China's AI market. Specifically, local governments. AI spending will lead AI investment growth with a five-year CAGR of 24.3% and is expected to exceed US$2.51 billion in 2026; and it is expected that the central government will have a five-year CAGR of 19.4% and reach US$1.37 billion in 2026. The market size of the financial sector represented by banks will continue to grow over the next few years, with the five-year CAGR expected to exceed 21.0%. In addition, the construction, discrete manufacturing, and healthcare industries have also achieved high growth rates, jointly promoting the development and application of China's AI. In the future, AI will be applied in various industries, with expansion in both width and depth. It will further effectively support the industries to achieve intelligent marketing and decision-making. At the same time, the deep integration of AI with industries will stimulate more potential and foster more business opportunities.
Use Case
Based on research conducted on the industries mentioned earlier, IDC Worldwide Artificial Intelligence Spending Guide covers 29 typical key AI use cases, which will be updated to reflect the market dynamics. Three use cases, namely, augmented customer service agents, public safety and emergency response, and smart business innovation and automation, will continue to remain dominant. The three together will account for more than 30% during the five-year forecast period. Currently, there are mature applications of AI in various industry use cases. It completes independent judgment and behavior learning through technologies, such as deep learning, computer vision, and image recognition, to solve a variety of complex tasks, laying an important foundation for the intelligent transformation of the industry. In use cases, customer service agents are developing rapidly, with cases in finance, retail, and other industries. Public safety and emergency response are mainly involved in the field of government security, and biometrics is used for fingerprint and face recognition. In the future, with the increasing development of AI chips, 5G, and other technologies, AI will also be better implemented in more fields.
-Ends-
About IDC Spending Guides
IDC's Spending Guides provide a granular view of key technology markets from a regional, vertical industry, use case, buyer, and technology perspective. The spending guides are delivered via pivot table format or custom query tool, allowing the user to easily extract meaningful information about each market by viewing data trends and relationships.
For more information about IDC's Spending Guides, please contact Vinay Gupta at vgupta@idc.com or Xueqing Zhang at xuqzhang@idc.com
Click here to learn about IDC's full suite of data products and how you can leverage them to grow your business.
About IDC
International Data Corporation (IDC) is the premier global provider of market intelligence, advisory services, and events for the information technology, telecommunications, and consumer technology markets. With more than 1,300 analysts worldwide, IDC offers global, regional, and local expertise on technology and industry opportunities and trends in over 110 countries. IDC's analysis and insight helps IT professionals, business executives, and the investment community to make fact-based technology decisions and to achieve their key business objectives. Founded in 1964, IDC is a wholly-owned subsidiary of International Data Group (IDG), the world's leading tech media, data and marketing services company. To learn more about IDC, please visit www.idc.com. Follow IDC on Twitter at @IDCAP and LinkedIn. Subscribe to the IDC Blog for industry news and insights.
Coverage