Current:

IDC Announces the Singapore Winners of the Future Enterprise Awards 2022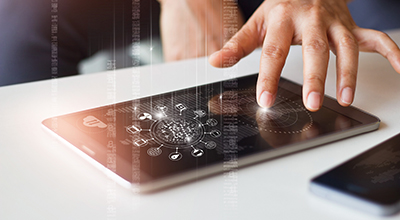 Publication date: 10 Oct 2022
IDC Announces the Singapore Winners of the Future Enterprise Awards 2022
Contact
For more information, contact:
Standard Chartered Bank, DBS, Olam Group, Zuellig Pharma Holdings Pte. Ltd., among other organizations recognized for their exceptional digital innovations and leadership.
SINGAPORE, 10 October 2022 – IDC Asia/Pacific announced today that SC Ventures by Standard Chartered Bank is the Future Enterprise of the Year winner in the IDC Future Enterprise Awards (FEA) 2022 Singapore. Mr. Jimmy Ng of DBS was named as CIO of the Year, while Mr. Suresh Sundararajan of Olam Group was named CDO of the Year.
"In the early days of digital transformation (DX), the focus was mainly transforming the business, experimenting with technology, solving problems brought by the pandemic. Now, having long-term growth based on a digital-first strategy is the main focus. Developing a digital business model is a stepping stone to becoming a Future Enterprise," says Linus Lai, Chief Analyst and Digital Business Research Lead, IDC Asia/Pacific.
Now on its sixth year, the Future Enterprise Awards honors pioneering organizations and leaders who have transitioned from merely transforming their business to adapt to today's challenges and disruptions into becoming a truly viable digital business which is a step towards becoming a real future enterprise. IDC defines a future enterprise as an enterprise that fosters a digital-first culture, leverages industry ecosystems, generates profitable revenue growth from empathetic customer experiences, demonstrates and ability to adapt operating models to complex customer requirements, and are enabled by an intelligent, empowered and agile workforce.
Joining Standard Chartered Bank, DBS and Olam Group are Government Technology Agency (GovTech) of Singapore, A.P. Moller Maersk, Syfe, Zuellig Pharma Holdings Pte. Ltd., National Parks Board (NParks) of Singapore, and Corning Incorporated.
These organizations asserted their leadership in a digital-first world, distinguishing themselves from 84 entries received from 39 unique end-user organizations across Singapore. They displayed exceptional planning and implementation of their digital-first initiatives according to IDC's Future Enterprise benchmark categories, as shown in the recap below:
Asynchronous Data Exchange (ADEX) by Government Technology Agency (GovTech) of Singapore | Best in Future of Connectedness:
ADEX is a centralized data exchange platform for whole-of-government (WOG) data sharing. Public agencies can overcome the burden posed by inefficient, non-updated information transfers with ADEX's real-time, asynchronous fire-and-forget data transfer.
ADEX is a key component in unlocking the power of Big Data in administration and policy implementation. It is an enabling factor for various smart city innovative solutions/services. It is the intelligent workhorse in the background that enables WOG cross-collaborations with data that is shared seamlessly and securely.
Agencies using ADEX reduced the need to build their own data exchange by around 2-12 months.
Maersk Asia Pacific CX Transformation by A.P. Moller Maersk | Best in Future of Customer Experience:
A.P. Moller Maersk transformed its Regional Transformation and Customer Outcomes team with a new customer implementation strategy focused on delivering seamless onboarding by unlocking the value of integrated logistics with speed and quality. They also deepened their understanding of customers' supply chain to be able to simplify it, drove digital transformation to deliver CX at scale, adopted new practices for agility and empowering people to innovate with technology, and invested in strong partnerships to navigate the complex and ever-evolving market.
The invaluable expertise they offered connects customers to a supply chain vision for a truly global end-to-end solution which saw an increase in revenue for new integrated customers by 400% and for existing customers by 28% YoY.
Building Infrastructure for the Future of Digital Wealth Services by Syfe | Best in Future of Digital Infrastructure:
Syfe has introduced several firsts in the digital wealth management industry: a first-of-its-kind customizable ETF portfolio builder; a unique partnership with SGX to launch a REIT+ portfolio; and Syfe Trade, Singapore's first digital investment platform with free trades & fractional trading.
Syfe relies on IaaC for transparency and self-documentation, allowing seamless collaboration between development and the DevOps teams. Its customized CI/CD ecosystem enables expansion to newer markets.
Owing to ease of use and accessibility, Syfe has investors from 18 to 93 years old. It is trusted by over 100,000 investors in Singapore as of Q1 2022.
COO Library by Standard Chartered Bank | Best in Future of Digital Innovation:
Standard Chartered Bank's COOL (COO Library) is a digital data platform that helps the bank develop internal applications more quickly and intelligently than ever before. The platform provides the Bank with a scalable architecture that can be used to create various innovative solutions that require a mixture of digital workflows and data insights.
Data Analytics: Building a Data Superhighway Towards the Future of Intelligence with Data Analytics by Zuellig Pharma Holdings Pte Ltd | Best in Future of Intelligence:
Against the backdrop of low digital maturity and data-connectedness in the pharma industry, Zuellig Pharma's journey toward Digital Transformation began with the goal of leveraging data analytics to build a data superhighway that would connect all current and future digital and data solutions.
Zuellig Pharma's Data Analytics team had to implement Agile methodology: to transform offerings from Data Insights to capabilities and offer Business Intelligence as a Service (BIaaS); and increase the frequency of team communications to promote a data culture.
As a result of improved insights and services, Data Analytics has secured collaborative projects with over 30 principals and generated more than USD8 million in revenue in the last 18 months.
The Digital Platforms Programme by DBS | Best in Future of Operations:
Institutional Banking Group Operations (IBGO) implemented a strategy called the Digital Platforms Program (DPP) which would evolve into a seamless e2e value stream between Technology and Business. IBGO services corporate clients in 6 Core Markets and 8 International Centers, processing more than 50 million transactions a year. The DPP is a multi-year iconic program to drive massive Operations Transformation leading to best-in-class performance, and cultural/digital leadership with a focus on 4 pillars: Digital Channel & Servicing, Digital Operations, 4Cs Control Tower, and Digital Workforce; to power our vision of Future of Ops, which is robust, reliable, and resilient. DPP saw S$7.2m in savings predominantly driven by the implementation of digitization initiatives.
eZTracker: Building a Future of Trust in Pharma through Blockchain by Zuellig Pharma Holdings Pte Ltd | Best in Future of Trust:
With the increased sophistication of counterfeit methods exacerbated by the Covid-19 pandemic, there was a need and expectation from all stakeholders to improve patient safety and trust from plant to patient.
Zuellig Pharma developed eZTracker, a production-grade solution that improved end-to-end supply chain traceability that securely tracks and traces products at scale from plant to patient. It provided stakeholders better visibility to effectively tackle supply chain inefficiencies and build a safer healthcare network that connected pharma manufacturers, healthcare professionals (HCPs), and consumers.
As the first-live solution used in 4 markets, the product's success was evident in the strong uptake of 2.5 million products on the blockchain, with more than 40,000 active users among HCPs and patients.
Digitalisation of Parks, Greenery & Biodiversity and Conservation Management by National Parks Board (NParks) of Singapore | Best in Future of Work:
The National Parks Board adopted an advanced digitalization strategy that involves utilizing a science-based approach in developing ecosystems of digital tools and analytics – including automating tree measurements extraction to build digital-twin of trees that are spatially, semantically, and biologically accurate.
Moreover, it enhances field operations and improves tree risk management effectiveness, enabling virtual tree inspection so that arborists can better focus on physically inspecting trees that require greater attention.
Its focus on digitalization enhanced efficiency in park and horticulture management and strengthened conservation and management of nature and biodiversity to facilitate prompt maintenance and conservation intervention measures.
Jimmy Ng of DBS | CIO of the Year:
As CIO, Jimmy has continued to forge new paths for DBS' multi-year digital transformation journey, and it is today arguably more like a technology company and less like a traditional bank. Under Jimmy's leadership, DBS has built up formidable technology capabilities in strategic areas such as AI/ML, blockchain, cloud, and SRE, enabling the bank to innovate at scale and disrupt the financial services sector. At the same time, DBS has re-engineered and automated its operations by synergising business, operations and technology teams to provide its customers with differentiated customer journeys that stand out from the competition in this new era of digital banking.
Jimmy has also spearheaded initiatives that enable the bank's technology workforce to stay ahead in the Future of Work, including the launch of the DBS Tech Academy to equip their people with the most cutting-edge skills. DBS is well positioned to continue creating long-term, positive impact for its customers, employees, and the community, with digitalisation and sustainability being key priorities to shape the way we live, work and play.
Suresh Sundararajan of Olam Group | CDO of the Year:
In 2017, Olam Group redefined its purpose to 'Re-imagining global agriculture and food systems' and Suresh was Olam's chief officer to lead and execute this vision. This disruption meant making a material impact in food and agriculture by introducing game-changing experiences and creating new business models and profit pools – reconfiguring the organizations' core to deliver cost efficiencies and higher productivity. A key strategy was to approach this from both ends of the value chain.
Today, Olam's mobile apps and digital platforms are revolutionizing the industry and connecting hundreds of thousands of farmers directly to the marketplace. These also enables distributors to transact billions of USD through their phones, and helps customers trace their products and measure their sustainability impact across their entire value chain. Suresh's vision also led to the creation of Olam's digital technology and sustainability incubator which has successfully launched multiple ventures.
eZRx: Building Digital Resiliency through B2B eCommerce for Buying and Selling Healthcare Products amid COVID-19 by Zuellig Pharma Holdings Pte Ltd | Special Award for Digital Resiliency:
With restrictions that prevented face-to-face interactions, the team needed to reduce the reliance on call centers and customer service representatives. eZRx is a one-stop B2B eCommerce platform that offers customers and clients a smarter and more convenient way to buy and sell healthcare products.
It became a dominant platform that digitalizes orders, tracking, returns, and payments all in one place – reducing manual labor reliance and reaping efficiency, maximizing productivity, and increasing transparency.
Within two years since its launch, over 43,000 customers and 400 clients were successfully onboarded, including the world's top 20 pharmaceutical companies. In 2021, over 11.6 million order lines were automated, halving manual orders and contributing to annual productivity gains of over $1.3 million.
Corning's Sustainability Journey by Corning Incorporated | Special Award for Sustainability:
Corning's sustainability journey began 170 years ago with an emphasis on safety, innovation, and community engagement. In recent years, the company has expanded that scope to include a broader focus on renewable energy, reducing waste, and designing and manufacturing products with sustainable attributes in partnership with customers. In Corning's long-term vision, people are healthier, better informed, and more connected with one another.
In 2021, Corning enhanced its climate commitments, including a 30% reduction in direct and indirect emissions by 2028. The company now has dedicated sustainability leads across each of its business segments and has created a Center of Excellence to ensure coordination of sustainability initiatives across the company. Today, Corning's goals align with the United Nations' Sustainable Development Goals (SDGs) and demonstrate the company's long-view approach to meaningful progress toward a more sustainable world.
SC Ventures by Standard Chartered Bank | Future Enterprise of the Year:
SC Ventures acts as a catalyst and platform to promote innovation within Standard Chartered Bank, build disruptive new business models and deploy capital in financial technology partners. As the framework for banking transformation and serving customers the way they want and need to be served, SC Ventures explores new, disruptive technologies and experimental businesses adjacent to the core bank.
SC Ventures' different functions include venture building, investments, fintech engagement and entrepreneurship to help employees on their journeys to becoming entrepreneurs. This sets them apart from competing venture capital firms, accelerators, and incubators. Their rapidly expanding diverse venture and investment portfolio with six high-conviction themes re-imagine how banks will serve society: digital banking and lifestyle, online economy and payments, SMEs and world trade, digital assets, capabilities as a service, sustainability, and inclusion.
Currently, there are 30+ ventures at different stages and 21 fund investments in their portfolio, so far, with focus on companies that provide technology and capabilities that can be integrated into the Bank and Ventures.
Country and regional winners of the IDC Future Enterprise Awards were determined following a two-phased approach. Regional and country analysts evaluated each nomination against a standard assessment framework based on IDC's Future Enterprise taxonomy. All country winners will qualify for the regional competition to be decided by a panel of judges composed of IDC analysts, industry practitioners, thought leaders, and academia around the globe.
The 2022 Future Enterprise Awards Singapore winners will compete at the regional finals happening at the highly anticipated in-person event IDC Asia/Pacific DX Summit and Future Enterprise Awards 2022 on October 26, 2022. The event will also be available on-demand in IDC Arena, IDC's intuitive, data-driven content hub. To join the annual regional DX Summit, please register HERE.
COUNTRY

DATE

ASEAN*

October 5

Korea

October 13

Taiwan

October 20

Australia & New Zealand

October 20

Asia/Pacific (Singapore)

October 26

China

October 26 & 27

India

November 3-5

*covers Malaysia, Thailand, Indonesia, Philippines
"The nominations and results of IDC's Future Enterprise Awards 2022 have shown that organizations are accelerating their digital-first strategies that build value and growth by aligning all parts of the business and IT landscape with digital workflows," ends Lai.
For more information about IDC Future Enterprise Awards, contact Vanessa Ong at vong@idc.com For media inquiries, contact Michael de la Cruz at mdelacruz@idc.com  or Miguel Carreon at mcarreon@idc.com.
-Ends-
About IDC
International Data Corporation (IDC) is the premier global provider of market intelligence, advisory services, and events for the information technology, telecommunications, and consumer technology markets. With more than 1,300 analysts worldwide, IDC offers global, regional, and local expertise on technology and industry opportunities and trends in over 110 countries. IDC's analysis and insight helps IT professionals, business executives, and the investment community to make fact-based technology decisions and to achieve their key business objectives. Founded in 1964, IDC is a wholly-owned subsidiary of International Data Group (IDG), the world's leading tech media, data and marketing services company. To learn more about IDC, please visit www.idc.com. Follow IDC on Twitter at @IDCAP and LinkedIn. Subscribe to the IDC Blog for industry news and insights.
Coverage