Current:

IDC Opens Nominations for the 2023 Asia/Pacific Financial Insights Innovations Awards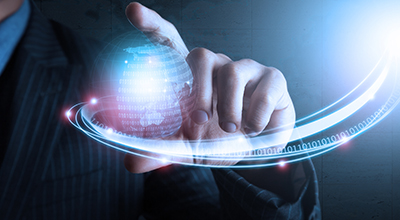 09 Nov 2022
IDC Opens Nominations for the 2023 Asia/Pacific Financial Insights Innovations Awards
Most sought-after award opens search for outstanding achievements in the financial services sector
SINGAPORE, November 10, 2022 – IDC announced earlier this week that nominations for the Asia/Pacific 2023 Financial Insights Innovations Awards (FIIA) are open. The FIIA aims to recognize outstanding achievements in the financial sector for the use of technology to enable them to go further together. Winners will be announced during the 2023 Asian Financial Services Congress (AFSC) which will be held on 8-9 March, 2023 in Singapore, Sands Expo & Convention Centre (Marina Bay Sands).
In a recent IDC FutureScape Prediction, 30% of the world's top banks will be sharing data, applications, and operations in multi-industry ecosystem environments by 2025. However, 2023 will be characterized by a weak economic environment, requiring financial services institutions and banks to work alongside regulators, the government, and market infrastructures to improve the financial institutions' resiliency and scalability.
"It's an 'interesting' time for the financial services. We rest awkwardly aside three scenarios, COVID recovery, Recession, Digital Growth, each requiring a quite different playbook. Policy makers, regulators, and financial services institutions – banks, insurers, capital market firms – must maneuver between cost and risk containment, revenue growth and digital innovation," says Dr. Chris Marshall, Vice President, Insights Research, IDC Asia/Pacific.
FIIA is an avenue to recognize tech-enabled financial institutions that have realized business outcomes through IT innovation based on technology focus and business goals. The award categories for the best future-forward financial institutions are:
- Most Innovative Bank/Insurer in Asia
- Asia's Leader in Infrastructure Modernization
- Asia's Leader in Customer Engagement
- Asia's Most Resilient Bank/Insurer
- Asia's Leader in Sustainable Finance
Submissions are made from a valid email of the bank or insurer that owns the project. Vendors can submit on behalf of their clients but must include written approval by the client, as well as a client-side contact copied in the submission email to the FIIA committee. Submitted projects must have been implemented between July 2021 and December 2022. The deadline for submissions is on 30 December 2022. You may download the FIIA Guidelines for more details on eligibility and categories for nominations. To submit your project, fill up the FIIA Submission Form and send it to apfiia@idc.com.
New to AFSC 2023 are the two parallel sessions of focus group discussions, one focusing on the technology aspect in insurance, the other on business sustainability in financial services. The main discussion series be on wins, successes, and imperatives for financial institutions, such as: digital core banking, digital infrastructure, the role of money, risk management, customer centricity, Banking-as-a-Service, Insurance-as-a-Service, mega-markets, fintech forecasts, technical debt reduction, and more.
"By 2023, the industry will prioritize platform-modernization and monetization, externalizing financial services' reach to a larger market. Earlier efforts in open banking are bearing fruit, together with new innovations and collaborations like banking as a service (BaaS) and digital lifestyle ecosystems. Clearly, the digital-first institutions of the future, are being forged in this watershed moment for financial services in Asia," notes Dr. Marshall.
AFSC 2023 will provide delegates from Asia/Pacific financial institutions, tech companies, and fintechs a chance to network with top professionals from the industry. Insights and updates on the financial industry will be made available through research keynotes and interviews with industry leaders.
For more information on this event, please contact Sok Yee Tham at sytham@idc.com. For media queries, please contact Michael De La Cruz at mdelacruz@idc.com or Miguel Carreon mcarreon@idc.com
- Ends -
About IDC Financial Insights
IDC Financial Insights assists financial service businesses and IT leaders, as well as the suppliers who serve them, in making more effective technology decisions by providing accurate, timely, and insightful fact-based research and consulting services. Staffed by senior analysts with decades of industry experience, our global research analyzes and advises on business and technology issues facing the banking, insurance, and securities and investments industries. International Data Corporation (IDC) is the premier global provider of market intelligence, advisory services, and events for the information technology market. IDC is a subsidiary of IDG, the world's leading technology, media, research, and events company.
About IDC
International Data Corporation (IDC) is the premier global provider of market intelligence, advisory services, and events for the information technology, telecommunications, and consumer technology markets. With more than 1,300 analysts worldwide, IDC offers global, regional, and local expertise on technology and industry opportunities and trends in over 110 countries. IDC's analysis and insight helps IT professionals, business executives, and the investment community to make fact-based technology decisions and to achieve their key business objectives. Founded in 1964, IDC is a wholly-owned subsidiary of International Data Group (IDG), the world's leading tech media, data and marketing services company. To learn more about IDC, please visit www.idc.com. Follow IDC on Twitter at @IDCAP and LinkedIn. Subscribe to the IDC Blog for industry news and insights.
Coverage