Current:

IDC Names Leaders and Major Players for Asia/Pacific Managed Security Services in 2022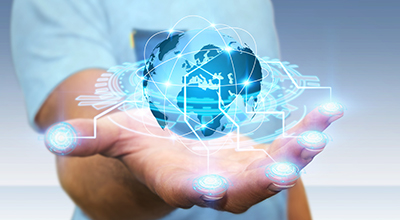 16 Nov 2022
IDC Names Leaders and Major Players for Asia/Pacific Managed Security Services in 2022
SINGAPORE, November 17, 2022 – In a recent report titled, IDC MarketScape : Asia/Pacific Managed Security Services 2022 Vendor Assessment, IDC named "Leaders" and "Major Players" for Managed Security Services in 2022. The "Leaders" in the Managed Security Services vendor assessment in Asia/Pacific are (in alphabetical order) Accenture, Deloitte, EY, HCL, IBM, PwC, TCS, Trustwave, and Verizon. Following the "Leaders" are the "Major Players" in the market (in alphabetical order): BT, Capgemini, DXC, FPT Software, Fujitsu, Lumen, Tata Communications, Telstra, and Wipro.
"As the threat landscape expands and evolves, building and maintaining digital trust has become more crucial for enterprises. Organizations are evaluating managed security service providers that align to their security strategies and digital-first goals. They are looking for deep technical and industry expertise, and extensive threat management and cyber-risk advisory capabilities, which include managed extended detection and response (MxDR), zero trust, and risk assessment," says Shweta Baidya, Senior Research Manager, IDC Asia/Pacific Services and Security.
The evolving economic and geopolitical uncertainties around the world have forced enterprises to reevaluate IT strategies and move to a more secure, robust, and digital-first business model. In the race to adapt and evolve to a new environment after the pandemic, enterprises have become increasingly vulnerable to threats and attacks, evident from the rise in ransomware, malware, and phishing attacks, among many others. The complex and hybrid IT environment spanning multiple/hybrid clouds has only added to enterprises' woes. This brought in a higher degree of maturity, and cybersecurity became the center of boardroom discussions with strong funding and leadership support.
With the combination of primary research and IDC's own in-depth industry knowledge and insights, IDC conducted a series of interviews and multipoint assessments with vendors and their clients to comprehensively capture the differentiating factors, strengths, and challenges of each vendor. Following a comprehensive and exhaustive analysis, the results were deliberated with IDC's internal panel of expert analysts, resulting in the positioning in IDC's MarketScape figure.
"Organizations are avoiding heavy costs in recruitment and staffing cyber professionals with the support of managed security service providers (MSSPs) acting as an extension of their internal IT and security teams. A good MSSP employs and maintains the right staff and toolsets, relays accurate data, and understands its customers' reporting processes. While a great MSSP goes beyond all that by partnering with customers to measure success, deliver value-added information, and proactively cater to their business needs," says Christian Fam, Research Manager, IDC Asia/Pacific Services and Security.
Digital transformation has expanded the availability, velocity, and mission-critical need of data. Enterprises need to be prepared to respond to any cyberattack, data breach, and privacy concerns. IDC's Asia/Pacific Security Opportunities: Trust and Resilience provides a comprehensive look at the full breadth of the security market that includes hardware, software, services, and people. This research program examines security market trends, vendor performances, strategies, customer preferences, and buying behaviors for the Asia/Pacific region. It highlights unique perspectives in the Asia/Pacific region around cyber resilience, compliance, and digital trust issues. The service also provides an analysis of technology advancements, emerging trends, players, and best practices for the Asia/Pacific security market. To learn, contact Linus Lai at llai@idc.com or click HERE.
The IDC MarketScape: Asia/Pacific Managed Security Services 2022 Vendor Assessment study evaluates 18 vendors that provide managed security services within the region. The participating firms were meticulously evaluated using the IDC MarketScape model, which reviews the vendors' capabilities and strategies against an extensive list of scoring criteria and parameters. The 26 different market-determining criteria included breadth of service offerings, managed detection and response (MDR) and zero-trust capabilities, portfolio benefit, cloud security, services delivery model, marketing/thought leadership, innovation/intellectual property (IP), cost management, customer satisfaction, business performance, and employee management, to name a few.
For more information on this IDC MarketScape document, please contact Christian Fam at cfam@idc.com and/or Shweta Baidya at sbaidya@idc.com. For media queries, please contact Michael de la Cruz at mdelacruz@idc.com or Miguel Carreon mcarreon@idc.com
-Ends-
About IDC
International Data Corporation (IDC) is the premier global provider of market intelligence, advisory services, and events for the information technology, telecommunications, and consumer technology markets. With more than 1,300 analysts worldwide, IDC offers global, regional, and local expertise on technology and industry opportunities and trends in over 110 countries. IDC's analysis and insight helps IT professionals, business executives, and the investment community to make fact-based technology decisions and to achieve their key business objectives. Founded in 1964, IDC is a wholly-owned subsidiary of International Data Group (IDG), the world's leading tech media, data and marketing services company. To learn more about IDC, please visit www.idc.com. Follow IDC on Twitter at @IDCAP and LinkedIn. Subscribe to the IDC Blog for industry news and insights.
Coverage
Companies Covered
Deloitte LLP, Verizon Communications, Inc., Wipro Limited, Tata Consultancy Services Limited, Ernst & Young Global Limited, Accenture plc, Telstra Corporation Limited, DXC Technology Co., Capgemini Services SAS, HCL Technologies Limited, Trustwave Holdings Inc., IBM, Tata Communications Limited, Fujitsu Limited, PricewaterhouseCoopers LLP, BT Group plc, Lumen Technologies, FPT Corporation
Regions Covered
Topics Covered
Application management, Future of trust, Governance, risk and compliance infrastructure, Hosted application management, Hosting infrastructure services, Network and desktop outsourcing services, Security and vulnerability management software, Security management