Current:

Asia/Pacific* Hardcopy Peripherals Market Shipped 8.05 Million Units in 3Q2022, IDC Finds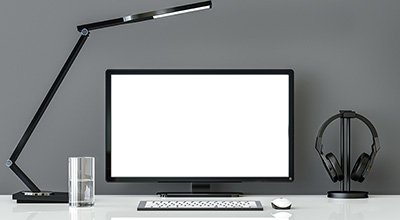 Publication date: 27 Nov 2022
Asia/Pacific* Hardcopy Peripherals Market Shipped 8.05 Million Units in 3Q2022, IDC Finds
Contact
For more information, contact:
Asia/Pacific* Hardcopy Peripherals (HCP) market sees both year-over-year (YoY) and quarter-on-quarter (QoQ) growth.
SINGAPORE, November 28, 2022 – According to the IDC Worldwide Quarterly Hardcopy Peripherals Tracker, the HCP market in Asia/Pacific* recorded 8.05 million units shipped in the third quarter of 2022, a 9.9% growth from 7.45 million units a year ago. This also marked the region's second consecutive quarter of reporting YoY growth in 2022. Sequentially, the market growth slowed down to 1.6%.
In this quarter, most products within HCP, including Laser, SDM, and Line Printers recorded a YoY decline, but inkjet had a double-digit YoY growth in the region. This growth came from ink cartridge and ink tank printers, although sequentially ink cartridge had a decline while ink tank observed an increase. Part of ink cartridge's decline was due to a shift of demand and vendors' focus switch to ink tank sales. Sizable markets that contributed the most to the region's inkjet growth in 3Q2022 were China and Indonesia, in which supply was sufficient to meet expanding demand.
With ongoing epidemic outbreaks in China, its inkjet market saw a spike in demand, further boosted by the 11.11 sales, while Indonesia also saw growing demand in tier 2 cities. The impact of inflation and depreciating currencies have been limiting spending to some extent, but government demand was stable in supporting the overall market. Laser segment saw YoY growth in A3 format, as more vendors experienced an improvement in the challenge of parts shortage faced in earlier quarters.
"Supply chain and production setbacks in the region have indeed saw better improvements in 3Q2022, and we are expecting to hear lesser impact moving towards the end of the year. Commercial recovery has contributed more to APeJ's market growth post-pandemic phase, though demand across segments is still volatile subjecting to a wider economic outlook," says Sok Yan Leong, Market Analyst at IDC Asia Pacific.
India remained the second largest inkjet market in the region and witnessed a stronger online than offline demand. Tailing behind China, India, and Korea in Laser market, Australia recorded a higher market share than Vietnam this quarter, thanks to a strong bounce-back from the commercial segment. Vietnam observed a better supply to cater to market demand as well as for government tender fulfilment. Although Brother was ranked fourth in the region, in certain countries such as Australia, New Zealand, Philippines, Singapore, Thailand, and Vietnam, it managed to secure its position as one of the top 3 performing vendors.
Top Three (3) Home/Office Printer Brand Highlights:
1. HP retained its position as market leader in this quarter with a market share of 34.9%. HP recorded both YoY growth of 11.1% and QoQ growth of 2.9%. HP managed to be the top performing vendor in Taiwan, overtaking Epson. HP's inkjet portion improved by 21.5% whereas its laser products recorded growth of 15.7%. Inkjet portion had a huge YoY growth due to rebound in shipments in China and contributed 59.8% of total HP's inkjet market share. According to market trends in some countries, HP has started to shift their focus to ink tank products rather than ink cartridge models to match the change in demand.
2. Epson managed to secure second position after 5 quarters with 18.3% of the total market share. Like HP, Epson witnessed YoY and QoQ growth of 2.7% and 16.7% respectively. Epson's ink tank segment had a huge rebound of 11.9% YoY due to the strong demand driven by commercial segments in countries like China, India and Indonesia. On the contrary, Epson's ink cartridge had consecutive decline since 2022Q2. One of the reasons was the shift in printing need from consumer to commercial segment.
3. Canon was ranked third in the market with a share of 18.2%. Canon grew by 22.5% year-over-year but declined by 2.8% sequentially. The strong YoY growth was mainly contributed by high shipments from both inkjet products in China, India, Indonesia, Philippines, Thailand, and Vietnam. In view of the whole APeJ region, Canon's laser products, which include printer-based and copier-based managed to receive better shipments compared to the same period last year as countries were faced with pandemic restrictions and production hiccups.
"Considering the market condition in APeJ region in 3Q2022, shipments showcased a strong growth compared to the same period last year, as anticipated by IDC. In spite of the slow global economic growth and inflationary pressure, demand was maintained for HCP products as printing is still seen as a necessity across the region," say Yi Karl Tai, Market Analyst at IDC Asia Pacific.
For more information on this IDC tracker, contact Sok Yan Leong at syleong@idc.com. For media inquiries, contact Michael de la Cruz at mdelacruz@idc.com  or Miguel Carreon at mcarreon@idc.com.
*Asia/Pacific excluding Japan
-Ends-
About IDC Trackers
IDC Tracker products provide accurate and timely market size, vendor share, and forecasts for hundreds of technology markets from more than 100 countries around the globe. Using proprietary tools and research processes, IDC's Trackers are updated on a semiannual, quarterly, and monthly basis. Tracker results are delivered to clients in user-friendly excel deliverables and online query tools.
About IDC
International Data Corporation (IDC) is the premier global provider of market intelligence, advisory services, and events for the information technology, telecommunications, and consumer technology markets. With more than 1,300 analysts worldwide, IDC offers global, regional, and local expertise on technology and industry opportunities and trends in over 110 countries. IDC's analysis and insight helps IT professionals, business executives, and the investment community to make fact-based technology decisions and to achieve their key business objectives. Founded in 1964, IDC is a wholly-owned subsidiary of International Data Group (IDG), the world's leading tech media, data and marketing services company. To learn more about IDC, please visit www.idc.com. Follow IDC on Twitter at @IDCAP and LinkedIn. Subscribe to the IDC Blog for industry news and insights.
Coverage