Current:

Top Future of Work Predictions Revealed by IDC Asia/Pacific for 2023 and Beyond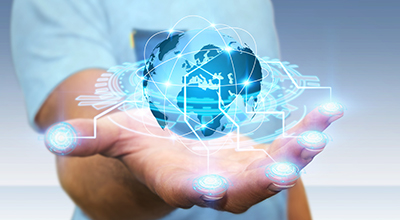 11 Dec 2022
Top Future of Work Predictions Revealed by IDC Asia/Pacific for 2023 and Beyond
SINGAPORE, December 12, 2022 – IDC predicts that by 2024, the business developer role will be ubiquitous, with more than 50% of enterprises training and supporting business users to build their own applications and automated processes using low-code tools. Businesses embracing codeless development will enhance overall operating performance, and line of business developers will lessen their reliance on IT to deliver complicated projects. This is just one of IDC's predictions unveiled in its latest report, IDC FutureScape : Worldwide Future of Work 202 3 Predictions – APeJ Implications.
Asia/Pacific organizations continue to refine hybrid working practices and organizational culture to accommodate new ways of working that enhance productivity, security, employee retention and customer satisfaction. Automated learning and low-no code tools will catalyze employees' skills training and development and keep businesses to stay relevant in the digital-first economy. At the same time, frontline workers are expected to have more access to technology that allows them to design and implement automated processes.
Major changes in the workspaces are expected as Asia/Pacific organizations are making their physical and digital workspace more integrated, and deploying intelligent digital workspace ecosystems to effectively deliver corporate resources to a hybrid workforce, and provide a comparable worker experience across locations.
"Technology investments and work practices improvement are the accelerators to employees' productivity and for organizations to stay competitive in today's digital workplace," says Dr. Lily Phan, Research Director, Future of Work Research, IDC Asia/Pacific. "A more efficient workforce, supported by a 'smart' and continuously improving digital environment, will have more time to focus on value creation and innovation, adding to improved business outcomes," adds Dr. Phan.
IDC's Future of Work top 10 predictions provide guidance to business leaders on how hybrid models of working, automation of tasks and workflows can be achieved and maintained as they navigate the changes ahead:
#1: Metaverse Conferences: To address health, sustainability, travel, and other disruptions 25% of A2000 organizations will adopt immersive third-party metaverse conferencing tech services to enable client engagement by 2027.
#2: LOB Developer: By 2024, the business developer role will be ubiquitous, with 50%+ enterprises training and supporting business users to build their own applications and automated processes using low-code tools.
#3: Automated Learning: Driven by skills shortages CIOs that invest in learning in digital adoption platforms and automated learning technologies will see a 40% increase in productivity by 2026 delivering greater speed to expertise.
#4: Micro Monitoring: By 2024, organizations deploying employee micro-monitoring measures (camera/keystroke) and rewards systems will see a 20% decrease in actual employee productivity.
#5: Refining Hybrid: A2000 companies that deploy reactive and tactical hybrid work models will see a 20% revenue loss in 2024 due to job attrition and underperforming teams.
#6: Hybrid Security Culture: By 2025, organizations that have created dedicated hybrid security policies and developed a culture of trust will be 3X less likely to suffer a security breach.
#7: Frontline Tech Access: By 2026, A2000 companies offering frontline workers democratized access to digital collaboration, process automation, and similar tools will see 20% increase in revenues due to improved productivity.
#8: Digital Workplace Analytics: Holistic and integrated analytics within an intelligent digital workspace (IDW) ecosystem will drive a 50% increase in differentiated business outcomes for adopters by 2026.
#9: Blending Space/Place: Effectively blurring space and place, by 2025, 60% of A2000 companies will consider online presence to be at parity to "in real life" across their engaged workforce.
#10: Reinvented Facilities: By 2024, 40% of C-suite teams at A2000 enterprises will use intelligent space and capacity planning technology to reinvent office locations for gathering, collaborating, and learning.
These predictions are discussed in greater detail in the new IDC FutureScape report, IDC FutureScape: Worldwide Future of Work 2023 Predictions — Asia/Pacific (Excluding Japan) Implications (IDC #AP49890222). Each year, IDC releases its Top Predictions through its IDC FutureScape reports to give a crystal ball view of what is ahead for the rapidly changing ICT industry. These predictions have been used to shape the strategies and business objectives of technology leaders and business executives in the next 1-5 years. To learn more about the upcoming IDC FutureScape reports, please click HERE.
In case you missed IDC FutureScape Asia/Pacific earlier, you may visit IDC Arena to view Sandra Ng's keynote presentation. IDC Arena is IDC's new integrated content hub that takes IDC thought leadership events online, and exclusive analyst essential guidance videos on-demand.
For more information on this IDC FutureScape document, contact Dr. Lily Phan at lphan@idc.com. For media inquiries, please contact Miguel Carreon at mcarreon@idc.com or Michael de la Cruz at mdelacruz@idc.com.
-Ends-
About IDC
International Data Corporation (IDC) is the premier global provider of market intelligence, advisory services, and events for the information technology, telecommunications, and consumer technology markets. With more than 1,300 analysts worldwide, IDC offers global, regional, and local expertise on technology and industry opportunities and trends in over 110 countries. IDC's analysis and insight helps IT professionals, business executives, and the investment community to make fact-based technology decisions and to achieve their key business objectives. Founded in 1964, IDC is a wholly-owned subsidiary of International Data Group (IDG), the world's leading tech media, data and marketing services company. To learn more about IDC, please visit www.idc.com. Follow IDC on Twitter at @IDCAP and LinkedIn. Subscribe to the IDC Blog for industry news and insights.
Coverage
Regions Covered
Topics Covered