Current:

India Networking Market Exhibits a Strong Growth of 21.6% YoY During 3Q22: IDC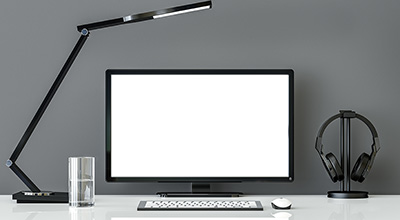 10 Jan 2023
India Networking Market Exhibits a Strong Growth of 21.6% YoY During 3Q22: IDC
INDIA, January 10, 2023: According to International Data Corporation (IDC) India's networking market, which includes Ethernet Switch, Routers, and WLAN segments, witnessed a 21.6% year-over-year (YoY) growth in terms of vendor revenues during 3Q22 (Jul-Sep). The very strong growth was exhibited due to vendors trying to clear backlogs as much as possible before they step into the next financial year. Chip shortages continue to be an issue and the same is expected to last at least till the first half of 2023. Despite the multiple challenges that include delays in delivery, price increases, and a slowing global economy the demand for networking equipment remains unscathed. The new normal is expected to propel more demand towards wireless owing to hybrid work and technologies like 5G expanding the edge.
Switching business in India had a strong 30.4% YoY growth by vendor revenue during 3Q22. Overall strong growth in the switching segment pushed up the growth for both DC and Non-DC switching at similar levels of 30.4% and 30.5% respectively. Key industries that contributed to the switching business include services, finance, telecom, and manufacturing.
India's router market declined marginally by 1.4% YoY by vendor revenues during 3Q22. Having mentioned that there was a sequential increase of 17.8% quarter-over-quarter (QoQ). Service providers contributed to 60.9% of router revenues. The market started witnessing service providers invest heavily in routers as part of upgrading to offer 5G network supported services. More such investments are expected to come in over the next year. Enterprise router business declined by 8.1% YoY during 3Q22. Apart from telecommunications, the key verticals for routing include finance, government, and services.
The WLAN segment witnessed a strong growth of 30.6% YoY by vendor revenue owing to the growth exhibited by the enterprise wireless segment which grew 90% YoY during Q3 2022. The strong growth was exhibited due to the top two vendors in the segment HPE and Cisco trying to clear out pent-up shipments as they move into a new financial year. There has also been a significant uptake in cloud-managed wireless equipment and IDC expects the segment to grow from here gradually. Within enterprise class WLAN, Wi-Fi 6 (AX) continued to dominate the market with a 77.5% share by vendor revenue.
Business in the consumer gateway routers declined 29.2% YoY during 3Q22 when compared to strong growth in 3Q21 owing to COVID lockdowns. IDC expects the demand in the consumer gateway router segment to remain flat over the next year.
India Ethernet Switch Market 3Q22
According to IDC's Worldwide Quarterly Ethernet Switch Tracker, the 3Q22 Ethernet Switch market in India stood at USD 203.7 million (by vendor revenue) registering a strong YoY growth of 30.4%. DC switching and non-DC switching grew at a similar pace. The delivery lead times of switches continue to suffer with vendors struggling to clear backlogs worth 2-3 quarters. IDC expects the situation to extend into 2023 and to persist at least until the first half of the year. Key business verticals for switching during Q3 2022 include services, finance, telecom, and manufacturing.
Cisco continued to lead the Ethernet Switch market with a 56.9% share during 3Q22, followed by Hewlett Packard Enterprise (HPE) and Arista.
India Router Market 3Q22
According to IDC's Worldwide Quarterly Router Tracker, the India Router market in 3Q22 stood at USD 82.7 million (by vendor revenue) with a YoY decline of 1.4%. Service Provider router deployments grew marginally by 3.4% and IDC expects strong growth in the SP segment with telecom providers exhibiting strong investment plans for 2023 as part of capacity expansion projects and 5G rollout.
Enterprise router investments declined YoY by 8.1%. IDC expects the decline to be temporary and more enterprise investments to follow as the demand for low-end routers is set to rise due to technologies like SD-WAN.
Cisco leads the router market with a 63.3% market share in 3Q22 followed by Juniper and Nokia.
India WLAN Market 3Q22
According to IDC's Worldwide Quarterly Wireless LAN Tracker, the Indian WLAN market had a strong YoY growth of 30.6% by vendor revenue during 3Q22 majorly driven by the enterprise wireless segment. The market stood at USD 78.2 million (by vendor revenue).
Enterprise class WLAN grew by 90.0% YoY by vendor revenue. The strong growth was exhibited by the top two vendors, HPE and Cisco, as they cleared shipment backlogs ahead of moving into the next financial year. Cloud-managed wireless traction, especially in verticals such as education, services, hospitality, and retail is growing at a stronger pace. The trend of choosing vendors other than the top three to be able to get quicker shipments continues. Having mentioned that, the shipment delays in the enterprise access point segment are starting to ease out. Wi-Fi 6 continued to dominate WLAN revenues with a 77.5% share by vendor revenues.
The consumer gateway router business fell strongly by 29.2% YoY by vendor revenue; the decline was due to high demand during 3Q21. With offices open in most parts of the country the demand for consumer routers is getting softer. With a broader rollout of 5G across the country, IDC expects high-end routers in the consumer segment to gain traction due to applications such as VR/AR and cloud gaming.
With a market share of 29%, Hewlett Packard Enterprise was the market leader in the WLAN segment during 3Q22 followed by Cisco (23.7%).
Sudharsan Raghunathan, Associate Research Manager, Enterprise Networking, IDC India says, "The market demand for network equipment is expected to remain strong despite the challenges the ecosystem is facing. The chip shortages are expected to remain at least till the first half of 2023. With the rising input costs, the prices of network equipment are also expected to remain volatile for the next few quarters. While 2023 certainly is expected to be a challenging year for all businesses, the demand for networking equipment would pull through considering the growth trajectory of India and the criticality of networks to achieve the desired results."
IDC India Forecast
The Ethernet Switch, Router, and WLAN market are expected to grow in single digits in terms of compound annual growth rate (CAGR) for 2021–2026. Increased adoption of emerging technologies such as cloud, IoT, mobility, etc. would drive incremental revenues. IDC also expects large investments for 5G rollouts in the next couple of years.
--ENDS--
For more information about IDC's products and research services, please contact Shivani Anand, Senior Marketing Specialist at sanand@idc.com . You can also follow IDC India's Twitter and LinkedIn  pages for regular updates.
About IDC Trackers
IDC Tracker  products provide accurate and timely market size, company share, and forecasts for hundreds of technology markets from more than 100 countries around the globe. Using proprietary tools and research processes, IDC's Trackers are updated on a semiannual, quarterly, and monthly basis. Tracker results are delivered to clients in user-friendly excel deliverables and on-line query tools. The IDC Tracker Charts app allows users to view data charts from the most recent IDC Tracker products on their iPhone and iPad.
About IDC
International Data Corporation (IDC) is the premier global provider of market intelligence, advisory services, and events for the information technology, telecommunications, and consumer technology markets. With more than 1,100 analysts worldwide, IDC offers global, regional, and local expertise on technology, IT benchmarking and sourcing, and industry opportunities and trends in over 110 countries. IDC's analysis and insight helps IT professionals, business executives, and the investment community to make fact-based technology decisions and to achieve their key business objectives. Founded in 1964, IDC is a wholly owned subsidiary of International Data Group (IDG), the world's leading tech media, data, and marketing services company. To learn more about IDC, please visit www.idc.com. Follow IDC on Twitter at @IDC  and LinkedIn. Subscribe to the IDC Blog  for industry news and insight
All product and company names may be trademarks or registered trademarks of their respective holders.
Coverage