Current:

Top Predictions for Small and Medium-sized and Digital Native Businesses in Asia/Pacific* for 2023 Onwards, Revealed by IDC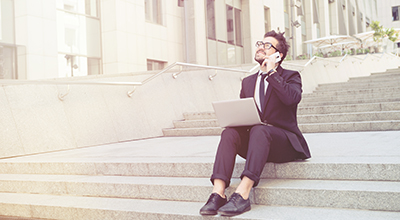 Publication date: 17 Jan 2023
Top Predictions for Small and Medium-sized and Digital Native Businesses in Asia/Pacific* for 2023 Onwards, Revealed by IDC
Contact
For more information, contact:
SINGAPORE, January 17, 2023 – IDC predicts that by 2026, one third of Small and Medium-sized Businesses (SMBs) will increase investments in automation and digital tools to make up for the shortage of workers, reduce manual processes and human error, and boost productivity. This is just one of IDC's predictions unveiled in its latest report Worldwide Small and Medium-Sized Business and Digital-Native Business 2023 Predictions — Asia/Pacific (Excluding Japan) Implications.
The pandemic and the storms of disruption (e.g. recession, inflation, talent shortages, etc.) have demonstrated how important technology is to support business resiliency and sustainable growth. SMBs that thrived during pandemic shutdowns and supply chain disruptions leveraged technologies and served their customers through digital channels. On the other hand, digital native businesses (DNBs) leveraged their technology and differentiated themselves, with certain verticals and industries thriving during the pandemic and through the current storms of disruption.
"Asia/Pacific SMBs understand that technology is important for business resiliency. However, low IT budget and outdated skills are the key challenges that Asia/Pacific SMBs face," says Supriya Deka, Senior Market Analyst for Asia Pacific Digital Small and Medium-sized Business, IDC Asia/Pacific. "Despite these challenges, SMBs are increasingly investing in technology as they have realized the benefits of increasing operational efficiency to help reduce costs and enable rapid business growth."    
"As pandemic restrictions eased, the growth DNBs experienced in previous years has started to slow down from their highest points. DNBs are facing headwinds such as maintaining sustainable growth and access to capital. This has shifted DNB priorities towards efficiency and leveraging their technology infrastructure towards the path to profitability," says Seng Keong Low, Research Director for Asia Pacific Digital Native Business: Start-Ups and Scale-Ups.
IDC's seven SMB and three DNB technology and business trends provides guidance to SMBs and DNBs on how to become more agile andresilient, drive sustainability, and become the powerhouses driving the economy:
#1: Tech Savvy SMBs Drive Economy: By 2027, total budgets dedicated to IT investments and connectivity services at Asian-based SMBs will increase by 40% as SMBs turn to technology to compete with larger businesses.
#2: Redefining Business Value: By 2026, at least 20% of SMBs will introduce metrics to track and effectively measure business value from their core business activities, their ecosystems and their impact on the environment.
#3: Cloud Driven Agility: By 2025, 25% of SMBs will shift half of their core workloads to the cloud to drive business agility and future resilience.
#4: Automation Amplified: By 2026, one third of SMBs will increase investments in automation and digital tools to make up for the shortage of workers and increased labor costs, reduce manual processes, and boost productivity.
#5: Live Commerce to Redefine Customer Experience: By 2024, 30% of SMBs will leverage live streaming technologies to launch new products and enhance the customer experience by facilitating easier product discovery and checkout.
#6: In-House IT: Over half of medium-sized businesses will hire key technology decision makers by 2026 as they continue to invest in digital transformation and seek to have IT thought leadership on staff.
#7: The Intelligent SMB: By 2025, 25% of SMBs will consider intelligence decision systems to promote R&D and supply chain management.
#8: The Future Economy is DNB Based: By 2027, the number of digital-native businesses on the Asia-based 500 enterprises will have doubled, leading to a digitally driven economy.
#9: Value Trumps Speed: By 2025, 40% of Asian-based DNBs will shift focus from speed to market to demonstrable business outcomes to secure capital, boost differentiation, and achieve sustainable and resilient growth.
#10: Prediction 10: DNBs to Drive ESG Goals: By 2027, 30% of Asian-based venture funds will have implemented robust ESG criteria to qualify for investment.
These predictions are discussed in greater detail in the new IDC FutureScape report, IDC FutureScape : Worldwide Small and Medium-Sized Business and Digital-Native Business 2023 Predictions — Asia/Pacific (Excluding Japan) Implications (IDC #AP49707422). Each year, IDC releases its Top Predictions through its IDC FutureScape reports to give a crystal ball view of what is ahead for the rapidly changing ICT industry. These predictions have been used to shape the strategies and business objectives of technology leaders and business executives in the next 1-5 years. To learn more about the upcoming IDC FutureScape reports, please click HERE.
For the first time ever, Asia/Pacific Japan FutureScape Reports will come with a complimentary report that provides specific recommendations for tech vendor sales and marketing leaders. Leverage on IDC insights to better understand clients' priorities and enhance your storytelling and go to market plans, access the IDC FutureScape: Worldwide SMB and Digital-Native Businesses 2023 Predictions — APEJ Implications: Positioning for Success — Opportunities for Tech Sales and Marketing Leaders (Doc # AP49918822) market presentation HERE. For more information on our role-based guidance, please visit Tech Impact Business Reports | IDC FutureScape 2023.
In case you missed the IDC FutureScape Asia/Pacific 2023 events, you may visit IDC Arena. IDC Arena is IDC's integrated content hub that takes IDC thought leadership events online, and exclusive analyst essential guidance videos on-demand.
*Asia/Pacific excluding Japan
-Ends-
About IDC
International Data Corporation (IDC) is the premier global provider of market intelligence, advisory services, and events for the information technology, telecommunications, and consumer technology markets. With more than 1,300 analysts worldwide, IDC offers global, regional, and local expertise on technology and industry opportunities and trends in over 110 countries. IDC's analysis and insight helps IT professionals, business executives, and the investment community to make fact-based technology decisions and to achieve their key business objectives. Founded in 1964, IDC is a wholly-owned subsidiary of International Data Group (IDG), the world's leading tech media, data and marketing services company. To learn more about IDC, please visit www.idc.com. Follow IDC on Twitter at @IDCAP and LinkedIn. Subscribe to the IDC Blog for industry news and insights.
Coverage