Current:

IDC Asia/Pacific Reveals its Top Predictions for Cloud in 2023 and Beyond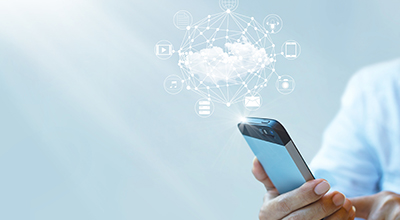 Publication date: 24 Jan 2023
IDC Asia/Pacific Reveals its Top Predictions for Cloud in 2023 and Beyond
Contact
For more information, contact:
SINGAPORE, January 25, 2023 – IDC predicts that complexities of digital business and IT budget pressures will drive 60% of Asia-based 1000 organizations (A1000) by 2024 to increase FinOps maturity with granular chargebacks, benchmarking, and multiple cloud optimization. This is just one of IDC's predictions unveiled in its latest report, IDC FutureScape: Worldwide Cloud 2023 Predictions – APEJ * Implications.
Organizations in the region have accelerated digital transformation (DX) and the adoption of cloud in the past two year. They have adopted various cloud operating models as the core foundation to help them pivot towards a digital-first economy. With strong headwinds on the horizon and recessionary pressures rising, business will seek to derive greater benefits from their cloud deployments beyond typical gains such as IT productivity.
"Asia/Pacific organizations are maturing in their use of cloud, data and new technologies to drive greater efficiencies and deliver on innovation and value creation for the business. These will increase their focus on automation, cloud management, FinOps, sustainability and cost management," says Daphne Chung, Research Director of Cloud and Software, IDC Asia/Pacific. "There are growing concerns though that are placing greater pressure on budgets which require organizations to ensure the greater alignment and collaboration between IT and business in order to deliver on achieving business goals."
IDC's Worldwide Cloud 2023 Predictions – APEJ Implications provide guidance to IT and business leaders on cloud trends in the near future.
#1: Sovereign Cloud: By 2025, 30% of the A2000 will move 10% of their workloads to a sovereign cloud provider to address data, technical, and operational requirements.
#2: Autonomous Operations: By 2027, 45% of companies will save over $1 million a year using event-driven automation to improve resiliency, reduce repetitive IT ops tasks, and moving to a fully autonomous digital infrastructure.
#3: Deployment Consistency: By 2025, 75% of organizations will favor technology partners that can provide a consistent application deployment experience across cloud, edge, and dedicated environments.
#4: Multicloud Data: By 2025, 40% of the A2000 will adopt multi-cloud data logistic platforms to enable active data migration between hyper-scalers to optimize costs, reduce vendor dependencies and improve governance.
#5: Network Transit: By 2026, 55% of enterprises will adopt cloud WANs and transit networks to improve the availability, latency, performance, reliability, and scale of their cloud and edge applications and workloads.
#6: Specialized Infrastructure: By 2027, 70% of organizations will invest in specialized cloud-based performance intensive computing environments to gain agility, scale and faster business insights.
#7: Cyber Recovery: By 2027, 30% of the A2000 will adopt cyber recovery as-a-service (CRaaS) as ransomware attacks increase and require sophisticated recovery strategies not readily available through DIY efforts.
#8: Cloud Sustainability: By 2024, 60% of IT buyers will make their decision to work with a cloud services provider on their ability to demonstrate how they can help reduce their client's indirect carbon emissions.
#9: AI-Assisted Development: By 2027, AI will dramatically increase developer velocity by automatically generating code to meet functional business requirements for 70% of new digital solutions in production.
#10: Cost Optimization: Complexities of digital business and IT budget pressures will drive 60% of A1000 companies by 2024 to increase FinOps maturity with granular chargebacks, benchmarking, and multiple cloud optimization.
These predictions are discussed in greater detail in the new IDC FutureScape report, IDC FutureScape: Worldwide Cloud 2023 Predictions – APEJ Implications (IDC #AP49168423). Each year, IDC releases its Top Predictions through its IDC FutureScape reports to give a crystal ball view of what is ahead for the rapidly changing ICT industry. These predictions have been used to shape the strategies and business objectives of technology leaders and business executives in the next 1-5 years. To learn more about the upcoming IDC FutureScape reports, please click HERE.
For the first time ever, Asia/Pacific Japan FutureScape Reports will come with a complimentary report that provides specific recommendations for tech vendor sales and marketing leaders. Leverage on IDC insights to better understand clients' priorities and enhance your storytelling and go to market plans, access the IDC FutureScape: Worldwide Cloud 2023 Predictions — APEJ Implications: Positioning for Success — Opportunities for Tech Sales and Marketing Leaders (Doc # AP49941122) market presentation HERE. For more information on our role-based guidance, please visit Tech Impact Business Reports | IDC FutureScape 2023.
In case you missed IDC FutureScape Asia/Pacific earlier, you may visit IDC Arena to view the keynote sessions led by Sandra Ng and other executives. IDC Arena is IDC's new integrated content hub that takes IDC thought leadership events online, and exclusive analyst essential guidance videos on-demand.
For more information on this IDC FutureScape document, contact Daphne Chung at dchung@idc.com. For media inquiries, please contact Miguel Carreon at mcarreon@idc.com or Michael de la Cruz at mdelacruz@idc.com.
*Asia/Pacific excluding Japan
-Ends-
About IDC
International Data Corporation (IDC) is the premier global provider of market intelligence, advisory services, and events for the information technology, telecommunications, and consumer technology markets. With more than 1,300 analysts worldwide, IDC offers global, regional, and local expertise on technology and industry opportunities and trends in over 110 countries. IDC's analysis and insight helps IT professionals, business executives, and the investment community to make fact-based technology decisions and to achieve their key business objectives. Founded in 1964, IDC is a wholly-owned subsidiary of International Data Group (IDG), the world's leading tech media, data and marketing services company. To learn more about IDC, please visit www.idc.com. Follow IDC on Twitter at @IDCAP and LinkedIn. Subscribe to the IDC Blog for industry news and insights.
Coverage