Current:

Vietnam's 2022 Smartphone Shipments Fell To 2015 Levels, According to IDC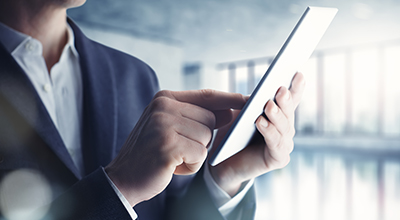 Publication date: 15 Feb 2023
Vietnam's 2022 Smartphone Shipments Fell To 2015 Levels, According to IDC
Contact
For more information, contact:
Ho Chi Minh City, February 15, 2022 – Vietnam's smartphone shipments declined by 15.6% in 2022 to 13.4 million units, according to International Data Corporation's  (IDC) Worldwide Quarterly Mobile Phone Tracker. These volumes were just slightly better than the 13.2 million units in 2015 when the market was still on the rise. In 4Q22, significantly dampened consumer demand, high inflation, and economic uncertainties pushed the market down 50.3% year over year (YoY) to 2.6 million units, a total not seen since 3Q21 when the market was struggling with supplies during the COVID-19 pandemic. This is despite the fourth quarter of the year usually being a seasonally strong period.
"The rising living cost and growing macro-economic concerns resulted in a significantly low consumer demand, dampening any rebound in 2022 when Vietnam re-opened," said Thanh Vo, Research Analyst for Client Devices at IDC Vietnam. "This has led to a cautious start in 2023 as vendors rethought their portfolio of devices amidst profitability concerns."
Apple was a bright spot in 2022, being the only top smartphone vendor to weather the decline with positive growth due to the high demand for the iPhone 14 series despite the production issues in China affecting the iPhone 14 Pro and iPhone 14 Pro Max supplies.
Vietnam Smartphone Market, Top 5 Company Shipments, Market Share, and YoY Growth, 2022 (shipments in thousands)

Company

2022

Shipments

2022

Market Share

2021

Shipments

2021

Market Share

YOY Growth

1. Samsung

4,908

36.6%

5,290

33.3%

-7.2%

2. OPPO

2,741

20.4%

2,781

17.5%

-1.5%

3. Xiaomi

1,991

14.8%

2,023

12.7%

-1.6%

4. Apple

1,757

13.1%

1,422

8.9%

23.6%

5. vivo

928

6.9%

1,858

11.7%

-50.0%

Others

1,087

8.2%

2,525

15.9%

-56.9%

Total

13,413

100.0%

15,900

100.0%

-15.6%

Source: IDC Quarterly Mobile Phone Tracker, 2022Q4

Notes:

* Data are preliminary and subject to change

* All figures are rounded off
Smartphone Company (4Q22) Highlights:
Samsung declined 4.9% quarter over quarter (QoQ), but it was a remarkable effort in the market downturn. Its Galaxy A-series phones made the largest contribution to Samsung's shipments with the Galaxy A04, Galaxy A13, and Galaxy A23 being the most popular. Samsung's share increased to 40.4% in 4Q22 from 34.0% in 3Q22.
OPPO kept its second position with a 21.3% share by units in 4Q22, despite a slight 0.3 percentage point drop QoQ. Its shipments declined for the second straight quarter with a 21.0% QoQ and a 38.9% YoY drop. OPPO's affordable smartphone range such as the A17k, A57, A77s, and A17 were the main workhorses across its portfolio.
Apple was a bright spot as its shipments increased 42.7% QoQ in the fourth quarter of 2022. The new iPhone 14 series drove the growth of Apple in Vietnam despite production issues. Apple's overall shipments grew 23.6% YoY for the full year 2022, broadly outperforming the market downturn.
vivo faced a steeper shipment drop of 80.7% YoY and 49.5% QoQ in 4Q22, resulting in a more cautious approach and supporting sales by offering discounts and/or other activities. vivo finished 4Q22 with 6.3% share, a decline from 9.9% share in the previous quarter.
Xiaomi's shipments dropped down to 138,000 units in the fourth quarter of 2022, a decline of 74.8% YoY and 71.0% QoQ as its share declined to 5.4% from 14.9% in the previous quarter. Its Redmi A1, Redmi 10C, Redmi Note 11/ Note 11 Pro and Redmi 9C represented the largest contribution of all Xiaomi smartphone shipments in 4Q22.
To know more about the IDC Vietnam Quarterly Mobile Phone Tracker, please contact Thanh Vo at tvo_ext@idc.com. For media inquiries, contact Fenny Tjandradinata at ftjandradinata@idc.com  or Jane Yap at jqyap@idc.com. 
-Ends-
About IDC Trackers
IDC Tracker products provide accurate and timely market size, vendor share, and forecasts for hundreds of technology markets from more than 100 countries around the globe. Using proprietary tools and research processes, IDC's Trackers are updated on a semiannual, quarterly, and monthly basis. Tracker results are delivered to clients in user-friendly excel deliverables and online query tools.
About IDC 
International Data Corporation (IDC) is the premier global provider of market intelligence, advisory services, and events for the information technology, telecommunications, and consumer technology markets. With more than 1,300 analysts worldwide, IDC offers global, regional, and local expertise on technology and industry opportunities and trends in over 110 countries. IDC's analysis and insight helps IT professionals, business executives, and the investment community to make fact-based technology decisions and to achieve their key business objectives. Founded in 1964, IDC is a wholly-owned subsidiary of International Data Group (IDG), the world's leading tech media, data and marketing services company. To learn more about IDC, please visit www.idc.com. Follow IDC on Twitter at @IDCAP and LinkedIn. Subscribe to the IDC Blog for industry news and insights. 
Coverage