Current:

By the End of 2024, 40% of Asian-based Supply Chain Organizations Will Recover 2 Percentage Points of Margin Through Rebalanced Resiliency Efforts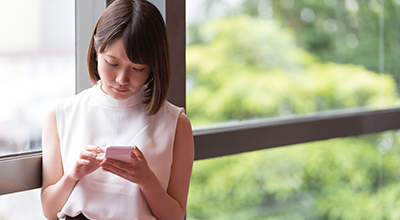 Publication date: 22 Feb 2023
By the End of 2024, 40% of Asian-based Supply Chain Organizations Will Recover 2 Percentage Points of Margin Through Rebalanced Resiliency Efforts
Contact
For more information, contact:
IDC Asia/Pacific Releases Top Manufacturing Predictions for 2023 and Beyond.
SINGAPORE, February 22, 2023 – IDC predicts by end of 2024, 40% of Asian-based supply chain organizations will have rebalanced resiliency efforts to reflect the realities of inflation and necessary efficiency to recover 2 percentage points of margin. This is just one of IDC's predictions unveiled in its latest report, IDC FutureScape : Worldwide Manufacturing 202 3 Predictions – APeJ Implications.
Rising inflation, supply chain disruption, talent shortage, cybersecurity risk and mandatory sustainability compliance are the key challenges for all manufacturers. As organizations continues to build resiliency and agility, they need to embrace technology to increase operations visibility and monetize data to extract insights to help in decision making.
"Asia/Pacific manufacturers need to be agile and flexible to remain competitive in a dynamic and fast-paced market and continue to generate business revenue, meet customer expectations and comply with stricter environmental standards. This can be achieved with prudent strategic planning and close collaboration with ecosystem partners. It is crucial for manufacturers recognize the value of establishing an ecosystem-wide synergy in connectivity, visibility, and traceability for short- and long-term sustainability goals and other new opportunities for the business," says Wai Yee Lee, Research Manager, Manufacturing Insights, IDC Asia/Pacific.
IDC's top 10 manufacturing predictions provide guidance to business leaders on how trust can be achieved and maintained as they navigate the changes ahead:
#1: Business Resiliency: By the end of 2024, 40% of Asian-based supply chain organizations will have rebalanced resiliency efforts to reflect the realities of inflation and necessary efficiency to recover 2 percentage points of margin.
#2: Data Monetization: Due to rising customer expectations, by 2026 30% of Asia-based 1000 (A1000) OEMs will mine service interactions and work order data in real-time to inform product development decisions and achieve quality targets.
#3: 5G for Safety: By 2026, digital-first operations enabled by 5G connectivity will improve worker safety, resulting in a 40% reduction in safety incidents in Asian-based manufacturing.
#4: IoT Cybersecurity: By 2028, 50% of Asian-based organization will deploy IoT cybersecurity with a dynamic security layer at the sensor level, powered by machine learning algorithms, resulting in fewer operational cyber incursions.
#5: Multi-shoring Supply Sourcing: By 2024, 40% Asian-based manufacturing companies will have implemented more balanced multi-shoring sourcing strategies to better address risk that result in a 15 percentage point improvement in supply reliability.
#6: Digital Literate Workforce: By 2025, 30% of Asian-based manufacturers will prioritize digital literacy as a key skillset during the talent acquisition/retention process to support digital transformation & enterprise-wide technology adoption.
#7: AI-Supported Decision By 2025, 25% of Asian-based manufacturers will have deployed enterprise-wide AI-based tools to support the decision-making process and maximize the value of data, resulting in up to 5% improvement in revenue/profit.
#8: Carbon Footprint Tracking: By 2026, regulations and sustainability linked lending will drive over 40% Asian-based manufacturers to adopt product carbon footprint as a key metric to operationalize sustainability beyond reporting.
#9: Ecosystem Quality Management: By 2026, 50% of Asia-based 500 OEMs will take an ecosystem approach to quality management, providing designers with real-time feedback on quality issues, improving product success rates by up to 25%.
#10: Metaverse Applications: By 2025, 5% of A1000 manufacturers will include industrial metaverse into their digital transformation roadmap (addressing the advanced simulation, cross-domain collaboration, and safety).
These predictions are discussed in greater detail in the new IDC FutureScape report, IDC FutureScape : Worldwide Manufacturing 202 3 Predictions — Asia/Pacific (Excluding Japan) Implications (IDC #AP48625022). Each year, IDC releases its Top Predictions through its IDC FutureScape reports to give a crystal ball view of what is ahead for the rapidly changing ICT industry. These predictions have been used to shape the strategies and business objectives of technology leaders and business executives in the next 1-5 years. To learn more about the upcoming IDC FutureScape reports, please click HERE.
For the first time, Asia/Pacific Japan FutureScape Reports will come with a complimentary report that provides specific recommendations for tech vendor sales and marketing leaders. Leverage IDC insights to better understand clients' priorities and enhance your storytelling and go-to market plans, access the IDC FutureScape: Worldwide Manufacturing 2023 Predictions – Asia/Pacific (Excluding Japan) Implications: Positioning for Success – Opportunities for Tech Sales and Marketing Leaders (Doc #AP50032023) market presentation HERE. For more information on our role-based guidance, please visit Tech Impact Business Reports | IDC FutureScape 2023.
In case you missed the IDC FutureScape Asia/Pacific 2023 events, you may visit IDC Arena. IDC Arena is IDC's integrated content hub that takes IDC thought leadership events online, and exclusive analyst essential guidance videos on-demand.
For more information on this IDC FutureScape document, contact Wai Yee Lee at wylee@idc.com. For media inquiries, please contact Miguel Carreon at mcarreon@idc.com or Michael de la Cruz at mdelacruz@idc.com.
*Asia/Pacific excluding Japan
-Ends-
About IDC
International Data Corporation (IDC) is the premier global provider of market intelligence, advisory services, and events for the information technology, telecommunications, and consumer technology markets. With more than 1,300 analysts worldwide, IDC offers global, regional, and local expertise on technology and industry opportunities and trends in over 110 countries. IDC's analysis and insight helps IT professionals, business executives, and the investment community to make fact-based technology decisions and to achieve their key business objectives. Founded in 1964, IDC is a wholly-owned subsidiary of International Data Group (IDG), the world's leading tech media, data and marketing services company. To learn more about IDC, please visit www.idc.com. Follow IDC on Twitter at @IDCAP and LinkedIn. Subscribe to the IDC Blog for industry news and insights.
For press enquiries, please contact:
Michael De La Cruz

Assoc. Director,

Corporate Communications

IDC Asia/Pacific

Miguel Carreon

Marketing Specialist, Corporate Communications

IDC Asia/Pacific

Wai Yee Lee

Assoc. Research Manager,

Manufacturing Insights

IDC Asia/Pacific
Coverage