Current:

By 2026, 60% of CIOs in Asia/Pacific* Will Find Their Roles Being Challenged by Line-of-business (LOB) Counterparts, IDC Predicts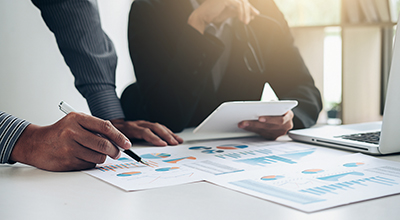 Publication date: 05 Mar 2023
By 2026, 60% of CIOs in Asia/Pacific* Will Find Their Roles Being Challenged by Line-of-business (LOB) Counterparts, IDC Predicts
Contact
For more information, contact:
IDC Asia/Pacific Releases Top CIO Agenda Predictions for 2023 and Beyond
SINGAPORE, March 03, 2023 – IDC predicts that by 2026, 60% of CIOs will find their roles being challenged by line-of-business (LOB) counterparts who can better demonstrate the ability to align technology with the organization's mission and customers. This is just one of IDC's predictions unveiled in its latest report, IDC FutureScape: Worldwide CIO Agenda 2023 Predictions — Asia/Pacific (Excluding Japan) Implications .
The ever-expanding role of the CIO has been proven in the last two years to be critical for businesses to stay resilient and execute on their digital transformation strategy. CIOs who demonstrate a mix of purpose-driven and people skills now colead with their business counterparts to demonstrate and align technologies to sustainable business outcomes. But, many CIOs now often find their voices drowned out by LOB managers who are heavily involved in making technology decisions. This inconvenient truth has put many CIOs at a crossroads in their careers. If CIOs are to play a technology/business orchestration role in the leadership team, part of their effort will involve building or strengthening relationships with business counterparts.
"CIOs are building digital business platforms that can support extensive ecosystems to seamlessly create and deliver products, services, and experiences and to continually improve on them. In this new world, the role of the CIO has evolved to be one that is a digital business enabler using technology to compete," says Linus Lai, Chief Analyst and Digital Business Research Lead at IDC A/NZ.  
IDC's top CIO Agenda predictions provide guidance to leaders on preparing and responding to the major storms of disruptions, big tech flips, and after-effects of the pandemic.
#1: Chief Business Technology Officer: By 2026, 60% of CIOs will find their roles being challenged by LOB counterparts who can better demonstrate the ability to align technology with the organization's mission and customers. 
#2: Dream Team: By 2025, 50% of CIOs will increase their reach and impact by effectively governing pervasive IT, spanning LOBs and ecosystem partners and optimizing services from the best contributors.
#3: Operating Model: To address the increasing volatility of market and customer needs, by 2026, 50% of CIOs will use an operating model design to optimize value stream, agile architecture, and risk management.
#4: Resilience: By 2024, 40% of CIOs will actively harness resilience capabilities as a competitive advantage to deliver financial, supply chain, ecosystem, and sustainability differentiation.
#5: Deep Automation: Through 2025, only 30% of CIOs will achieve a true intelligent enterprise that blends AI/ML and deep automation, with speed and scale to monetize changing business environments. 
#6: Human–Machine: To cope with skills shortages, labor needs, and work that is beyond human abilities, by 2026, 50% of CIOs will broadly augment critical systems with embedded intelligence and automated technologies.
#7: AI Efficacy: By 2025, 60% of CIOs will rely more on operational data and information collected on the edge as businesses look to act on multiple-source real-time data for faster decision making. 
#8: Social Media: By 2026, 40% of CIOs will be tasked with using technology ethically to gain insights into employee experience and their perceptions of the company's offerings and enable them to amplify the brand.
#9: Sustainability: Through 2027, 80% of CIOs will provide governance in selecting clean information technology, holding partners accountable and managing systems with sustainability metrics.
#10: IT Budget: By 2026, with 40% or more of IT spending as a service, the use of short-duration capex cutting tactics will be constrained, instead requiring lasting opex resets of 10% to 30% in software and resources.
These predictions are discussed in greater detail in the new IDC FutureScape report, IDC FutureScape: Worldwide CIO Agenda 2023 Predictions — Asia/Pacific (Excluding Japan) Implications (IDC #AP49998523). Each year, IDC releases its Top Predictions through its IDC FutureScape reports to give a crystal ball view of what is ahead for the rapidly changing ICT industry. These predictions have been used to shape the strategies and business objectives of technology leaders and business executives in the next 1-5 years. To learn more about the IDC FutureScape reports, please click HERE.
For the first time ever, Asia/Pacific Japan FutureScape Reports will come with a complimentary report that provides specific recommendations for tech vendor sales and marketing leaders. Leverage IDC insights to better understand clients' priorities and enhance your storytelling and go-to market plans, access IDC FutureScape: Worldwide CIO Agenda 2023 Predictions — APEJ Implications: Positioning for Success — Opportunities for Tech Sales and Marketing Leaders (Doc #AP49998623) market presentation HERE. For more information on our role-based guidance, please visit Tech Impact Business Reports | IDC FutureScape 2023.
In case you missed the IDC FutureScape Asia/Pacific 2023 events, you may visit IDC Arena. IDC Arena is IDC's integrated content hub that takes IDC thought leadership events online, and exclusive analyst essential guidance videos on-demand.
For more information on this IDC FutureScape document, contact Linus Lai at llai@idc.com. For media inquiries, please contact Miguel Carreon at mcarreon@idc.com or Michael de la Cruz at mdelacruz@idc.com.
*Asia/Pacific excluding Japan
-Ends-
About IDC
International Data Corporation (IDC) is the premier global provider of market intelligence, advisory services, and events for the information technology, telecommunications, and consumer technology markets. With more than 1,300 analysts worldwide, IDC offers global, regional, and local expertise on technology and industry opportunities and trends in over 110 countries. IDC's analysis and insight helps IT professionals, business executives, and the investment community to make fact-based technology decisions and to achieve their key business objectives. Founded in 1964, IDC is a wholly-owned subsidiary of International Data Group (IDG), the world's leading tech media, data and marketing services company. To learn more about IDC, please visit www.idc.com. Follow IDC on Twitter at @IDCAP and LinkedIn. Subscribe to the IDC Blog for industry news and insights.
Coverage