Current:

Thailand's Smartphone Market Declined by 21% in 2022 to 16.6 Million Units, Says IDC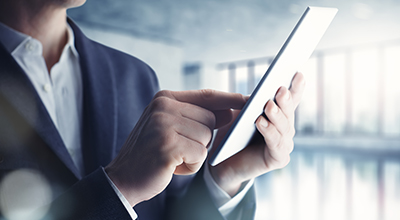 Publication date: 19 Mar 2023
Thailand's Smartphone Market Declined by 21% in 2022 to 16.6 Million Units, Says IDC
Contact
For more information, contact:
BANGKOK, March 20, 2023 – According to the International Data Corporation (IDC) Worldwide Quarterly Mobile Phone Tracker, the Thai smartphone market declined by 21% ending 2022 with 16.6 million shipments marking the lowest number of units sold in a year since 2014. Shipments fell 23% year over year (YoY) or to 4.2 million units in 4Q22.
The lack of government stimulus campaigns in 2022 which increased smartphone adoption in the previous year, coupled with the economic and inflationary pressures contributed to the steep decline in shipments, particularly in the entry-level smartphone segment (<US$200) which shrank to 59% of the market, down from 64% a year ago. The average selling price (ASP) increased to US$329, rising 15% YoY in 2022.
The share of 5G smartphones increased to 35% in 2022 compared to 24% in 2021; nevertheless, the volume for 4G to 5G conversion was not comparable to 3G to 4G conversion due to a lack of compelling use cases for consumers and affordability concerns.
"IDC anticipates flat growth for the Thai smartphone market in 2023 due to ongoing inflationary concerns, rising interest rates and a lackluster growth forecast for the Thai economy. Overall consumer spending power is unlikely to rebound in the short term, largely affecting the lower-end segment which comprises the bulk of the smartphone market. On the premium-end, IDC expects sustained growth as consumers are attracted to vendor offerings with a superior user experience, better specifications and innovations," said Apirat Ratanavichit, Market Analyst at IDC Thailand.
Key Highlights for 2022:
• 16.7 million mobile phones were shipped in 2022, clocking a 22% annual decline. Feature phone shipments stood at 0.1 million, a drop of 56% YoY
• There was substantial 17% YoY growth in the premium segment (>US$800). Apple was the dominant player in this segment with 79% share, slightly down from 82% in 2021 as Samsung increased its share in the segment with the Galaxy S and Galaxy Fold series
• The low-end segment (US$100<US$200) which comprised around half of the total market share saw a 17% YoY decline, while the ultra-low-end (<US$100) segment saw a decline of 56% YoY
• 5.7 million 5G smartphones were shipped in 2022 increasing by 14% compared to 2021
Thailand Smartphone Market, Top 5 Companies, Market Share, and YoY Growth, 2022 (Shipments in Millions)

Company

2022 Shipments

2022 Market Share

2021 Shipments

2021 Market Share

YoY Growth

1. Samsung

4.0

24.0%

4.4

21.0%

-9.8%

2. OPPO

3.0

17.9%

3.3

15.7%

-10.2%

3. Apple

2.4

14.5%

2.4

11.4%

-0.2%

4. vivo

2.3

13.6%

3.1

14.9%

-27.8%

5. Xiaomi

2.1

12.6%

3.8

18.1%

-44.9%

Others

2.9

17.4%

4.0

18.9%

-27.2%

Total

16.6

100.0%

21.0

100.0%

-21.0%

Source: IDC Worldwide Quarterly Mobile Phone Tracker, February 2023

Note: *The "Company" represents the current parent company (or holding company) for all brands owned and
Thailand Smartphone Market, Top 5 Companies, Market Share, and YoY Growth, 4Q22 (Shipments in Thousands)

Company

4Q22 Shipments

4Q22 Market Share

4Q21 Shipments

4Q21 Market Share

YoY Growth

1. Samsung

841.8

19.8%

1053.6

19.1%

-20.1%

2. Apple

793.8

18.7%

852.1

15.4%

-6.8%

3. OPPO

746.2

17.6%

750.6

13.2%

-0.6%

4. vivo

579.8

13.7%

704.7

12.8%

-17.7%

5. Xiaomi

499.8

11.8%

962.8

17.5%

-48.1%

Others

783.3

18.4%

1193.3

21.6%

-34.4%

Total

4244.7

100.0%

5517.2

100.0%

-23.1%

Source: IDC Worldwide Quarterly Mobile Phone Tracker, February 2023

Note: *The "Company" represents the current parent company (or holding company) for all brands owned and operated as a subsidiary.

*Figures in tables/charts rounded to the first decimal point.
4Q22 Top 5 Smartphone Vendor Highlights
Samsung maintained its lead in the market for the sixth quarter in a row, but its share declined 11% quarter over quarter (QoQ) and 20% YoY. Samsung had a strong performance in the premium segment with its Galaxy S/Foldable smartphones. The focus was on sell-out during the holiday period.​
Apple rose to the second spot with an increase of 30% QoQ but a YoY decline of 7%. The new iPhone 14 range was launched in Thailand in September 2022 as opposed to the Q4 launch in the previous years which had led to a much stronger third quarter shipment in 2022. The iPhone 14 Pro range continued to perform well over the iPhone 14 range. iPhone 11 continued to do well as did other n-1 and n-2 models as they received price cuts.
OPPO dropped to the third spot but saw an increase in sales by 18% QoQ and a slight decrease of 0.6% YoY. Most of OPPO's shipments were in the low-end segment with the segment growing 28% QoQ and 12% YoY. The main volume drivers were A16k, A17 and A57. OPPO ran campaigns to promote sell-out, including offers at the retail level and for promoters.
vivo rose to the fourth spot and had a 36% QoQ growth and an 18% YoY decline. Sales in the low-end segment rebounded by 47% QoQ after substantial declines in previous quarters. Sales in the mid-range segment also rebounded by 70% but decreased by 19% YoY. vivo continued to run marketing campaigns and launched several models in the low-end Y series, as well as introduced the IQOO brand in Thailand.
Xiaomi dropped to the fifth spot with a 3% QoQ decline as well as a 50% YoY decline. Telco sales increased significantly, as Redmi 10 5G continued to be a key model in the affordable 5G segment. It saw a decline in low-end segment sales but rebounded in the ultra-low-end (<US$100) segment with the launch of Redmi A1.
To know more about the IDC Worldwide Quarterly Mobile Phone Tracker, please contact Apirat Ratanavichit at apirat.ratanavichit@idc.com. For media inquiries, please contact Fenny Tjandradinata at ftjandradinata@idc.com or Jane Yap at jqyap@idc.com.
- Ends -
About IDC Trackers
IDC Tracker products provide accurate and timely market size, vendor share, and forecasts for hundreds of technology markets from more than 100 countries around the globe. Using proprietary tools and research processes, IDC's Trackers are updated on a semiannual, quarterly, and monthly basis. Tracker results are delivered to clients in user-friendly excel deliverables and online query tools.
About IDC
International Data Corporation (IDC) is the premier global provider of market intelligence, advisory services, and events for the information technology, telecommunications, and consumer technology markets. With more than 1,300 analysts worldwide, IDC offers global, regional, and local expertise on technology, IT benchmarking and sourcing, and industry opportunities and trends in over 110 countries. IDC's analysis and insight helps IT professionals, business executives, and the investment community to make fact-based technology decisions and to achieve their key business objectives. Founded in 1964, IDC is a wholly owned subsidiary of International Data Group (IDG), the world's leading tech media, data, and marketing services company. To learn more about IDC, please visit www.idc.com. Follow IDC on Twitter at @IDCAP   and LinkedIn. Subscribe to the IDC Blog   for industry news and insight.
Coverage