Current:

Philippine Winners for IDC's 2023 Future Enterprise Awards Announced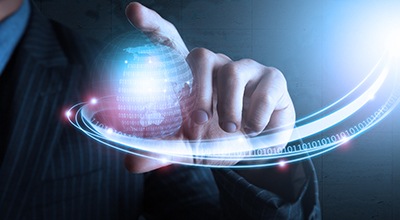 Publication date: 15 Oct 2023
Philippine Winners for IDC's 2023 Future Enterprise Awards Announced
Contact
For more information, contact:
GCash Snags the 2023 Future Enterprise of the Year Award
MANILA, PHILIPPINES, 16 October 2023 – In its 7th IDC Future Enterprise Awards (FEA), IDC recognized eight of the Philippines' outstanding innovators. GCash won the Future Enterprise of the Year award. The other winners are SM Development Corporation; Union Bank of the Philippines; Universal Robina Corporation; Manish Bhai of UNO Digital Bank; Dr. Jonathan Mondero of Amkor Technology Philippines, Inc. (ATP); and the QUEZON CITY GOVERNMENT.
"The Southeast Asian region encountered a myriad of challenges, including inflationary pressures, economic deceleration, and supply chain disruptions following the COVID-19 pandemic. As a response, the organizations in the Philippines recognized the imperative to adopt a digital-first approach to conducting business. In this transformative journey, forward-thinking businesses assumed leadership roles and swiftly understood that the roadmap to becoming a future-ready enterprise demanded an elevated level of digital capabilities. These capabilities encompass intelligence-driven, data-centric, and AI-powered strategies, all aimed at enhancing customer service and satisfaction," says James Sivalingam, Sr. Program Manager, IDC Asia/Pacific
Digital Transformation has morphed into the Digital Business era amid global economic and social challenges, pushing enterprises to scale new, sustainable digital business models. The IDC Future Enterprise Awards, with over 500+ winners from 5,000+ nominations in the past six years, recognize the pioneers of this new era, especially those with a digital-first approach and tech-driven operating models.
Following a two-phased approach, each nomination is evaluated by IDC analysts, with country winners then qualifying for a regional competition judged by a panel of international experts. The following are the best out of all the nominations received from the Philippines:
Future Enterprise of the Year | A National Champion for Financial Inclusion by GCash (G-Xchange, Inc.)
The "Finance for All" vision of GCash leverages digital technology to make financial services available to underserved and unbanked Filipinos. It has made savings, investment, insurance and credit easily accessible, understandable and available at a click, while ensuring it safeguards its customers' trust by prioritizing security and investing in the best technology available for financial inclusion. Internally, GCash employs a digital-first approach to build a collaborative, agile, and entrepreneurial organization, and reduce their and their customers' carbon footprint. GCash also explores and utilizes emerging technology to address current and future customer needs and enhance the quality of its solutions.
CEO of the Year | Manish Bhai, UNO Digital Bank
Manish Bhai brought UNO Digital Bank to life by being steadfast and aggressive in chasing opportunities to fund, obtain regulatory licensing approvals, and commence bank operations. By the end of May 2023, the UNO mobile app has signed 350,000 customers and UNO Digital Bank has grown from 5 to 110 employees across three offices (Singapore, Manila and Bangalore, India), representing 500 years of combined experience to innovate and bring to life products in its pipeline.
CIO/CDO of the Year | Dr. Jonathan Mondero, Amkor Technology Philippines, Inc. (ATP)
As the CIO of the Philippines operation, Jonathan Mondero, Ph.D continues to innovate and drive the digital transformation (DX) and enablement of Industry 4.0/Smart Manufacturing to reshape the factories to be more efficient and cost-competitive in producing high-quality products. His DX concept is focused on Connect, Build, and Add Intelligence. He aims DX to align with business objectives, enhance the customer experience, drive operational efficiency, foster innovation, and leverage data-driven decision making. Starting from ground zero, Dr. Mondero collaborated with executives and stakeholders to execute these initiatives, commencing with connectivity. Through this endeavor, Amkor's connectivity soared from 30% to an impressive 95%, connecting approximately over 6,000 machines and ensuring seamless access for end users regardless of their location.
Best in Future of Customer Experience | GPMC Mobile Application by SM Development Corporation
The GPMC Mobile Application used by Greenmist Property Management Corporation, SM Development Corporation's (SMDC) property management arm, is one of the key initiatives of SMDC to digitally transform their operational efficiency and customer experiences. Developed using insights on customer needs and expectations all throughout the property ownership process, the GPMC mobile app aims to enhance service levels and deliver personalized experiences to managed properties and its residents, laying the foundation for an improved Resident Management phase in the customer journey.
Best in Future of Industry Ecosystems | Leading Innovation in Filipino MSME Supply Chain Financing by Union Bank of the Philippines
UnionBank unveils the groundbreaking Financial Supply Blockchain in the Philippines, facilitating easier credit avenues for MSMEs and vulnerable sectors. Through innovative blockchain technology and a distinctive credit approach, the bank mitigates risks and forges ahead with Supply Chain Financing. By year-end 2023, it aims to encompass nearly 200 supply chain ecosystems and skyrocket MSME loan disbursements to Php1 billion monthly, a substantial leap from its 2021 baseline.
Best in Future of Intelligence | Revolutionizing Data-Driven Decision Making with the URC Command Center by Universal Robina Corporation
The URC Command Center is the one-stop shop for all of URC's analytics needs. Using interactive Power BI dashboards and their own data platform, it has made data from across all functional departments more accessible to users across levels within seconds. It has transitioned all their various data sources into dashboards placed conveniently in a central repository custom web and mobile platform that is accessible anytime, anywhere.
Best in Future of Work | Magis 2.0 Transforming People: UnionBank's Competitive Advantage by Union Bank of the Philippines
UnionBank's 2021 project, Magis 2.0, is a concentrated effort to secure its digital banking lead through technology-driven strategies. The heart of Magis 2.0 lies in its three core components: reimagining the role of technology within the bank, enhancing data infrastructure for streamlined operations, and future-proofing the workforce for evolving digital demands. This comprehensive technological revamp positions Magis 2.0 as a linchpin in UnionBank's ongoing mission to offer superior customer value through innovative digital solutions.
Special Award for Digital Innovation | City Engineering Project Monitoring System (CEPMS) by Quezon City Government
City Engineering Project Monitoring System (CEPMS) is Quezon City's solution to manage, track and ensure the successful execution of their various infrastructure projects. A pioneering system, it includes a comprehensive project information system, document upload capability, timeline plotting, real-time monitoring of weekly progress, and structured databases for contractors and project engineers. As a centralized platform for diligent project monitoring, reporting, and data-driven decision making, the system not only helps the City Engineering department to fortify their capabilities to validate accomplishments and gain real-time insights, but more importantly enhance transparency all the while minimizing disruptions and inconveniences to the citizenry.
All country winners qualify for the Asia/Pacific Japan competition, where a panel of judges comprised of IDC worldwide analysts, industry thought leaders, and members of the academia will determine the regional winners. These winners will be announced during IDC's Future Enterprise Summit and Awards at the Suntec Singapore Convention and Exhibition Centre on 31 October 2023.
"The winners, finalists, and all the nominees in this year's Future Enterprise Award serve as a testament to the necessity of digital initiatives amidst business disruptions. Collectively, these entrants have elevated standards, showcasing the ambitions and visions of organizations in the Philippines and Southeast Asia as they embrace a digital-first mentality to thrive in the era of digital business. Together, they illustrate the increasing digital maturity of the country, with a growing number of pioneers in the digital-first approach adopting cutting-edge technologies to enhance resilience and drive growth in these transformative times," ends Sivalingam.
Watch this lookback video on the 2022 IDC Future Enterprise Awards. For more information about FEA, contact Vanessa Ong at vong@idc.com. For media inquiries, contact Michael de la Cruz at mdelacruz@idc.com  or Miguel Carreon at mcarreon@idc.com.
-Ends-
About IDC
International Data Corporation (IDC) is the premier global provider of market intelligence, advisory services, and events for the information technology, telecommunications, and consumer technology markets. With more than 1,300 analysts worldwide, IDC offers global, regional, and local expertise on technology and industry opportunities and trends in over 110 countries. IDC's analysis and insight helps IT professionals, business executives, and the investment community to make fact-based technology decisions and to achieve their key business objectives. Founded in 1964, IDC is a wholly-owned subsidiary of International Data Group (IDG), the world's leading tech media, data and marketing services company. To learn more about IDC, please visit www.idc.com. Follow IDC on Twitter at @IDCAP and LinkedIn. Subscribe to the IDC Blog for industry news and insights.
Coverage