Current:

IDC Announces Winners of Malaysia's 2023 Future Enterprise Awards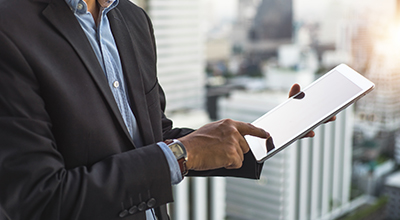 Publication date: 23 Oct 2023
IDC Announces Winners of Malaysia's 2023 Future Enterprise Awards
Contact
For more information, contact:
KUALA LUMPUR, MALAYSIA, 24 October 2023 – In its 7th IDC Future Enterprise Awards (FEA), IDC recognized Malaysia's outstanding innovators. In an incredible display of dominance, Standard Chartered Bank snagged two awards, showcasing their leadership in the digital business era. IDC's FEA also awarded the following individuals for their significant accomplishments – Eric Cheng of Carsome Sdn. Bhd as the CEO of the Year and Vijaykumar Dayinde of MAHB as the CIO/CDO of the Year.
"Malaysian businesses have demonstrated remarkable resilience in the face of disruptions caused by the recent COVID-19 pandemic. They achieved this by making courageous decisions and taking bold steps to invest in digital-first initiatives. From the beginning, organizations in Malaysia recognized that to succeed in these uncertain times, they had to transform into Future Enterprises. These enterprises would need a comprehensive digital strategy closely aligned with their business goals, harnessing emerging technologies like AI, next-generation connectivity, and big data. Today, we are witnessing the realization of their vision and goals," says James Sivalingam, Sr. Program Manager, IDC Asia/Pacific
Digital Transformation has morphed into the Digital Business era amid global economic and social challenges, pushing enterprises to scale new, sustainable digital business models. The IDC Future Enterprise Awards, with over 500+ winners from 5,000+ nominations in the past six years, recognize the pioneers of this new era, especially those with a digital-first approach and tech-driven operating models.
Following a two-phased approach, each nomination is evaluated by IDC analysts, with country winners then qualifying for a regional competition judged by a panel of international experts. The following are the best out of all the nominations received from Malaysia:
CEO of the Year | Eric Cheng Kee Choon, Carsome Sdn. Bhd.
Eric Cheng is pioneering a new era in Southeast Asia's automotive industry with Carsome. Under his leadership, the company has witnessed exponential growth, evolving to provide comprehensive automotive services. Cheng's strategy centers on enhancing customer experiences, propelling Carsome to a leading position in the industry.
CIO/CDO of the Year | Vijaykumar Dayinde, Malaysia Airports Holdings Berhad
Since assuming the role of CIO in November 2022, Vijaykumar Dayinde has been instrumental in spearheading technology transformations at Malaysia Airports Holdings Berhad. His visionary leadership and innovative projects have elevated service standards, enhancing passenger experiences and driving the organization's technological innovation forward.
Best in Future of Connectedness | Digital Workplace Transformation Initiative by Standard Chartered Bank
In their pursuit to redefine the modern workspace, Standard Chartered Bank has revolutionized the employee work environment to support a hybrid work model. Through comprehensive digitization, they've equipped over 83,000 employees with modern, secure, and seamless tools enabling effective remote work, fostering a connected and competitive workforce that serves our clients optimally.
Best in Future of Customer Experience | Seamless Journeys through the Digitalization of the MYairports App by Malaysia Airports Holdings Berhad
With the enhanced MYairports app, MAHB takes air travel into the future, offering passengers unprecedented convenience and efficiency. The innovative facial recognition feature, EZPaz, allows hassle-free pre-security checks, while also offering features that cater to individuals with hidden disabilities, making air travel a smooth, personalized experience.
Best in Future of Digital Infrastructure | Transforming Customer Experience through Cutting-Edge eCommerce Infrastructure by Shell
Shell is revolutionizing its ecommerce platform, focusing on customer-centric enhancements and reliability. Their efforts have seen significant growth, with a remarkable increase in customer engagement and basket size in 2020. This transformation signifies our commitment to offering streamlined and personalized user experiences.
Best in Future of Industry Ecosystems | Enterprise Lifecycle Scoring Assessment (ELSA) by Small Medium Enterprise Development Bank Malaysia Berhad
ELSA presents a structured and adaptable approach to aiding SMEs through their development stages. By facilitating comprehensive analyses of existing and required resources, it serves as a pivotal tool for SME promotion agencies to guide businesses towards fruitful evolution, backed by AI adaptation for continual progress monitoring.
Best in Future of Intelligence | Real-Time Business Insights with COTRIS by Standard Chartered Bank
Standard Chartered Bank introduces COTRIS, a sophisticated application offering real-time business insights and streaming analytics. This tool maps global operations workflows, generating valuable client behavior data, which aids in preemptive resolution of potential interruptions, fostering innovation and efficiency in technology and product delivery.
Best in Future of Operations | RGTSU Digital Transformation by Petroliam Nasional Berhad (PETRONAS)
PETRONAS is spearheading a shift towards market-driven business strategies with RGTSU, fostering business agility through digital innovations. This transformation aims to create sustainable value, promoting seamless integration and innovative approaches that ensure the company's growth and resilience in the energy sector.
Best in Future of Trust | AI-Led Cyberdefense by GDEX Berhad
GDEX embarks on a new era of cybersecurity, adopting a "prevention first" strategy powered by artificial intelligence. This shift has fortified the company's network defenses, enhancing governance and resilience, while optimizing operational costs and boosting productivity, thus establishing a new benchmark in trust and reliability.
Special Award for Digital Innovation | BioMark Connected Ecosystem by BioMark
BioMark's digital innovation is streamlining healthcare processes, offering interconnected solutions that facilitate real-time data syncing for clinicians, labs, and patients. This initiative aims to improve efficiency and reduce errors, fostering a more collaborative and efficient healthcare ecosystem.
All country winners qualify for the Asia/Pacific Japan competition, where a panel of judges comprised of IDC worldwide analysts, industry thought leaders, and members of the academia will determine the regional winners. These winners will be announced during IDC's Future Enterprise Summit and Awards at the Suntec Singapore Convention and Exhibition Centre on 31 October 2023.
"In 2023, forward-thinking organizations in Malaysia collectively advanced digital maturity, as exemplified by the winners, finalists, and numerous other nominees. Every entry in this year's Future Enterprise Award serves as evidence that businesses in Malaysia are keen to innovate digitally in order to better serve their customers, improve the employee experience, and strengthen trust within the ecosystem," ends Sivalingam.
Watch this lookback video on the 2022 IDC Future Enterprise Awards. For more information about FEA, contact Vanessa Ong at vong@idc.com. For media inquiries, contact Michael de la Cruz at mdelacruz@idc.com  or Miguel Carreon at mcarreon@idc.com.
-Ends-
About IDC
International Data Corporation (IDC) is the premier global provider of market intelligence, advisory services, and events for the information technology, telecommunications, and consumer technology markets. With more than 1,300 analysts worldwide, IDC offers global, regional, and local expertise on technology and industry opportunities and trends in over 110 countries. IDC's analysis and insight helps IT professionals, business executives, and the investment community to make fact-based technology decisions and to achieve their key business objectives. Founded in 1964, IDC is a wholly-owned subsidiary of International Data Group (IDG), the world's leading tech media, data and marketing services company. To learn more about IDC, please visit www.idc.com. Follow IDC on Twitter at @IDCAP and LinkedIn. Subscribe to the IDC Blog for industry news and insights.
Coverage