Current:

Canadian Spending on Edge Computing Will Reach C$7.5 billion in 2024, According to New IDC Spending Guide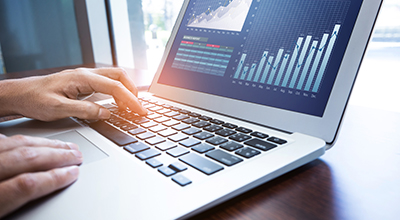 19 Nov 2020
Canadian Spending on Edge Computing Will Reach C$7.5 billion in 2024, According to New IDC Spending Guide
Canadian Spending on Edge Computing Will Reach C$7.5 billion in 2024, According to New IDC Spending Guide
TORONTO, Ontario., Nov 2020 –Edge computing refers to the intermediating infrastructure and critical services between core datacenters and intelligent endpoints. Proliferating enterprise and consumer devices can benefit from a digitally transformed technology landscape through local and real-time edge capabilities. Providing compute, storage and networking resources to where data is being created, insight is gained, and action needs to be taken enables analysis and management outside of traditional core datacenters. Extraordinary value and opportunities for essential products and services from a myriad of technology ecosystem stakeholders is being created at the edge, where information technology meets operational technology. According to the new Worldwide Edge Spending Guide from International Data Corporation (IDC), the Canadian edge computing market will reach C$7.5 billion in 2024 with a compound annual growth rate (CAGR) of 12.3% over the 2019–2024 forecast period.
"Canadian organizations are beginning to understand that some of our most valuable insights are gained in real-time at the edge, where interactions take place," according to Dave Pearson, Infrastructure Solutions Research Director at IDC Canada. "Vendors across the ecosystem are addressing that need with hardware, software, and services designed to optimize that data creation, analysis, and utilization."
From an industry perspective, 6 of the 19 standard industry segments will deliver 5% or more of total Canadian spending in 2020. "The top three industries for edge spending throughout the forecast are professional services, banking, and state/local government," according to Clinton Ali, Associate Analyst at IDC Canada. "With a five-year CAGR of 14.7%, retail will see the fastest growth in spending at the end of the forecast."
From a technology group perspective, services will account for 46.2% of all edge spending in 2024. The main driver of services spending is provisioned services. It is then followed by hardware with spending mainly by light edge. Also finally followed by software with spending being driven by security software. Within the technology categories, the fastest-growing technologies with spend above C$100 million in 2020, are gateways (18.4% CAGR), PaaS (17% CAGR), SaaS (16.1%), and connectivity (14.2% CAGR).
The IDC Worldwide Edge Spending Guide quantifies the edge computing market by forecasting end-user spending across 19 technology markets, six technology domains, 19 industries, and nine geographies. This version (V1 2020) of the Spending Guide incorporates updated estimates for the impact of COVID-19 across all technology and industry markets as of the end of May 2020.
About IDC Spending Guides
IDC's Spending Guides provide a granular view of key technology markets from a regional, vertical industry, use case, buyer, and technology perspective. The spending guides are delivered via a pivot table format or custom query tool, allowing the user to easily extract meaningful information about each market by viewing data trends and relationships.
For more information about IDC's Spending Guides, please contact Cristina Santander at askidc@idccanada.com.
Click here to learn about IDC's full suite of data products and how you can leverage them to grow your business.
About IDC
International Data Corporation (IDC) is the premier global provider of market intelligence, advisory services, and events for the information technology, telecommunications, and consumer technology markets. With more than 1,100 analysts worldwide, IDC offers global, regional, and local expertise on technology and industry opportunities and trends in over 110 countries. IDC's analysis and insight helps IT professionals, business executives, and the investment community to make fact-based technology decisions and to achieve their key business objectives. Founded in 1964, IDC is a wholly-owned subsidiary of International Data Group (IDG), the world's leading media, data, and marketing services company that activates and engages the most influential technology buyers. To learn more about IDC, please visit www.idc.com  or follow on Twitter at @IDC  and LinkedIn. To learn more about IDC Canada, please visit www.idc.com/ca  or follow on Twitter at @ idccanada  and LinkedIn.
Coverage