Current:

IDC Canada Releases 3 Key Research Reports Assessing the Canadian Communications Market and Latest Impact of the COVID-19 Pandemic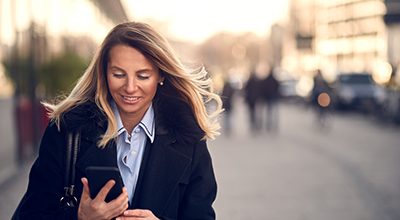 10 Jun 2021
IDC Canada Releases 3 Key Research Reports Assessing the Canadian Communications Market and Latest Impact of the COVID-19 Pandemic
TORONTO, ON., June 10, 2021 – International Data Corporation (IDC) Canada announced today the release of three new research reports to help vendors understand the impact of COVID-19 on the strategic C$54 billion Canadian communications services sector, including a comprehensive Canadian market forecast, a competitive analysis of key providers and in-depth analysis of capital expenditures.
"Continued investment and deployment of next-generation network technologies are key to coping with the triple challenges faced by Canada's communication providers in 2021 of mitigating COVID-related revenue loss, meeting unparalleled network demand, and pursuing potential new revenue streams in a forthcoming post-pandemic era," says Lawrence Surtees, vice president of Communications Research and principal analyst at IDC Canada Ltd. and author of the three reports.
Each of these reports are considered the de facto source for understanding how the Canadian communications market is performing and how the key providers are growing their businesses. The three indispensable reports include:
Canadian Communications Services Forecast, 2021–2025: Telecom Still Inside Out from COVID-19 (IDC# CA46290621). This IDC study presents IDC Canada's five-year forecasts for communications services spending by market and customer segments, company size, industry sector, and region for 2021–2025 based on the annual update of IDC Canada's custom Communications Market Model and replaces our previous comprehensive spring and fall 2020 forecasts. This five-year forecast document is based on our current assumptions of the COVID-19 pandemic in 2021.
"The duration of the COVID-19 pandemic remains unknown, but experience in 2020 shows the communications service sector remains better insulated than most to weather the uncertainty," says Mr. Surtees.
Canadian Communication Services Market Shares, 2020: Who's Who in the Zoo 20 (IDC# CA46290721). This IDC study examines the Canadian communication services sector market shares and provides a competitive overview of each market segment for the full year 2020.
"The COVID-19 pandemic crisis underscores the importance of next-generation network technologies for digital transformation of enterprises and 21st century economies," Mr. Surtees said. "Growth in the enterprise market is possible, but only if communication service providers pursue new applications and use cases of next-generation networks for enterprise digital transformation."
Canadian Communications Service Provider Capex Spending, 2020–2021 (IDC# CA46290421). This IDC Market Perspective updates IDC Canada's previous analysis of Canadian communications service providers' 2020 capital expenditure (capex) forecasts and provides 2021 estimates. We analyze major technological drivers of the almost C$12 billion capex spending budgets in 2021, including 5G wireless and 400G optical next generation networks (NGNs), and the impact of the global COVID-19 pandemic.
"The COVID-19 pandemic continues to place unprecedented strain on all communication networks, and, fortunately, ongoing capital investments in NGN fibre optic and 4 and 5G wireless networks have enabled providers to cope with unprecedented demand without incurring network failures," says Mr. Surtees. "The pandemic underscores the strategic importance of continued investments in NGN technology by service providers to not only cope with traffic demands and for their own future revenue growth, but for digital transformation (DX) of Canadian enterprises and Canada's economic development and future prosperity."
IDC develops detailed forecast reports and analysis for major technology markets in Canada, which are published annually during the second quarter. IDC's Forecast Scenario Assumptions for the Canadian ICT Market, April 2021 (IDC# CA47494421) supports the underlying macroeconomic assumptions for each of the ICT market forecast reports.
These must-have reports for the Canadian communications sector are essential for the entire communications sector ecosystem, including the key providers, their IT partners and stakeholders in Canada.
All of these reports are published into IDC's Canadian Communications Market Drivers and Strategies program, a subscription-based service that delivers a steady stream of market intelligence and advice on the Canadian communications sector.
For more information about any of these reports, the research program, or to arrange a one on one interview with the lead author, Lawrence Surtees, please contact Cristina Santander at AskIDC@IDCcanada.com.
About IDC
International Data Corporation (IDC) is the premier global provider of market intelligence, advisory services, and events for the information technology, telecommunications, and consumer technology markets. With more than 1,100 analysts worldwide, IDC offers global, regional, and local expertise on technology, IT benchmarking and sourcing, and industry opportunities and trends in over 110 countries. IDC's analysis and insight helps IT professionals, business executives, and the investment community to make fact-based technology decisions and to achieve their key business objectives. Founded in 1964, IDC is a wholly owned subsidiary of International Data Group (IDG), the world's leading tech media, data, and marketing services company. To learn more about IDC, please visit www.idc.com. Follow IDC on Twitter at @IDC and LinkedIn. Subscribe to the IDC Blog for industry news and insights. To learn more about IDC Canada, please visit www.idc.com/ca or follow on Twitter at @idccanada and LinkedIn.
Coverage