Current:

Public Cloud Services Spending in Central and Eastern Europe Forecast to Reach $1.15 Billion in 2017, According to IDC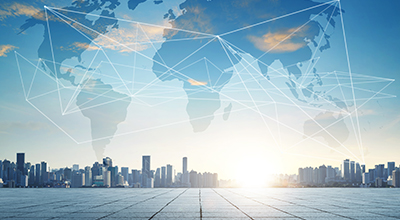 09 Mar 2017
Public Cloud Services Spending in Central and Eastern Europe Forecast to Reach $1.15 Billion in 2017, According to IDC
FOR IMMEDIATE RELEASE, Prague – A new update to the International Data Corporation (IDC) Worldwide Semiannual Public Cloud Services Spending Guide shows that spending on public cloud services and infrastructure in Central and Eastern Europe (CEE) will reach $1.15 billion in 2017, representing a year-on-year increase of 24.6%. Over the 2015-2020 forecast period, overall public cloud spending will post a 22.0% compound annual growth rate (CAGR) – roughly seven times the rate of overall IT spending growth. By 2020, IDC forecasts public cloud spending will reach $1.92 billion in CEE.
Compared to worldwide trends, public cloud services spending in CEE is expected to be marked by a slightly higher overall growth (CAGR difference of 0.5%). That said, the CEE market is still relatively undeveloped, compared to markets such as US or Western Europe, so the higher growth can be perceived as "catching up" rather than accelerated maturity.
Software as a service (SaaS) is by far the dominant cloud-delivered service in the region, capturing 67.5% of all public cloud spending in 2017, a share it is expected to more or less retain through to the end of 2020. While spending on SaaS is expected to post a CAGR of 21.73% over the forecast period, infrastructure as a service (IaaS) and platform as a service (PaaS) will post marginally greater CAGRs (22.5% and 22.3%, respectively).
SaaS spending, which is comprised of applications and system infrastructure software (SIS), will in turn be dominated by applications purchases, most notably enterprise resource management (ERM), and customer relationship management (CRM) and collaborative applications.
Professional services, retail, and process manufacturing industries are predicted to have the highest cloud services spending levels in CEE over the forecast period. Combined, these three industries will account for or 31.8% of spending in 2020.
"Discrete and process manufacturing are predicted to be the fastest growing industries, reflecting the rise of industry cloud spending," says Jan Alexa, senior research analyst for Government Insights at IDC. "However, the local government vertical is also predicted to significantly outpace the CEE growth average, mainly owing to the spread of Smart City initiatives throughout the region." In terms of company size, large (1,000+ employees) and medium-large (500-999 employees) businesses will register the highest CAGRs, at 28.7 and 26.4%, respectively.
On a country basis, Russia will remain the largest CEE market for public cloud services. However, the country's regional share is predicted to decline slightly from 38.3% in 2015 to 35.0% in 2020. Poland and the Czech Republic will be the second and third largest spenders, respectively, with shares of 16.1% and 12.4% in 2017. Hungary and Romania will post the fastest spending growth among the tracked countries over the forecast period, with CAGRs of 27.5% and 25.7%, respectively. With the notable exception of Russia, all CEE geographies are expected to record CAGRs greater than 20% over the next five years.
The Worldwide Semiannual Public Cloud Services Spending Guide quantifies public cloud computing purchases by cloud type for 20 industries and five company sizes across eight regions and 47 countries. Unlike any other research in the industry, the comprehensive spending guide was designed to help IT decision makers to clearly understand the industry-specific scope and direction of public cloud services spending today and over the next five years.
About IDC Spending Guides
IDC's Spending Guides provide a granular view of key technology markets from a regional, vertical industry, use case, buyer, and technology perspective. The spending guides are delivered via pivot table format or custom query tool, allowing the user to easily extract meaningful information about each market by viewing data trends and relationships.
For more information about IDC's Spending Guides, please contact Monika Kumar at mkumar@idc.com.
About IDC
International Data Corporation (IDC) is the premier global provider of market intelligence, advisory services, and events for the information technology, telecommunications, and consumer technology markets. With more than 1,100 analysts worldwide, IDC offers global, regional, and local expertise on technology and industry opportunities and trends in over 110 countries. IDC's analysis and insight helps IT professionals, business executives, and the investment community to make fact-based technology decisions and to achieve their key business objectives. Founded in 1964, IDC is a wholly-owned subsidiary of International Data Group (IDG), the world's leading media, data, and marketing services company. To learn more about IDC, please visit www.idc.com. Follow IDC on Twitter at @IDC.
Contacts for research
Jan Alexa, Senior Research Analyst
janalexa@idc.com
+420 221 423 108
Coverage