Current:

IDC Trackers See Growth in EMEA Enterprise Networking Market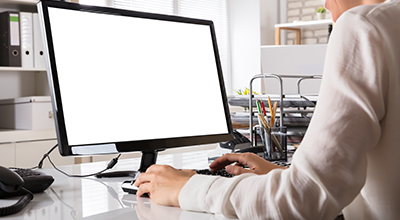 30 Jun 2017
IDC Trackers See Growth in EMEA Enterprise Networking Market
FOR IMMEDIATE RELEASE, Prague — Vendor revenue in the Europe, Middle East, and Africa (EMEA) enterprise networking market increased 2.0% year on year in the first quarter of 2017, according to competitive data reports released by International Data Corporation (IDC).
The findings are drawn from IDC's EMEA Ethernet Switch, Wireless LAN (WLAN), and Router trackers, which provide quarterly country-level information on the performance of leading market players.
"In the first quarter of 2017, the enterprise networking market in EMEA brought a slight revenue increase, and we expect mild growth to continue throughout the rest of year," said Peter Kosinar, an IDC program manager.
Enterprise Ethernet switching leads the market, followed by WLAN and routers. Ethernet switching rose 1.8% year on year in Q1 2017, while WLAN and routers increased 4.0% and 0.3%, respectively.
EMEA Enterprise Ethernet Switching: Rising Adoption of 100GbE Switching Impacts 40GbE
Leading vendors Cisco and Hewlett Packard Enterprise (HPE) recorded a slight decrease in market revenue year on year. The two vendors claimed a combined 65.1% of the total market in Q1 2017.
Huawei continued its robust 2016 EMEA market performance with a strong Q1 2017. Huawei substantially outperformed the rest of market in terms of revenue growth.
The United Kingdom market showed small positive growth year on year in Q1 2017 after a relatively weak Q4 2016. IDC is cautiously optimistic on the revenue trajectory in the UK for the coming quarters.
100 Gigabit Ethernet (100GbE) technology recorded strong year-on-year revenue growth of 420%, while 40 Gigabit Ethernet (40GbE) growth dropped to 3.1%. A similar growth dynamic for high-speed switching is expected to continue in the coming quarters.
Enterprise Routing: Cisco Holds 75% of the Market, Followed by Huawei and OneAccess
The EMEA enterprise routing market continues to be dominated by Cisco. The vendor's market share is around 75%.
Huawei held the second-largest market share in Q1 2017. Huawei's market share has exceeded 10% in recent quarters.
Third-ranked OneAccess holds a stable market share of around 5%.
Enterprise WLAN: Russian Enterprise Market Hungry for Wireless Infrastructure
The combined enterprise EMEA WLAN market share of Cisco and HPE was 60.8% in Q1 2017. HPE had an especially strong beginning of the year.
Huawei posted year-on-year growth far beyond the market average in Q1 2017, carrying on from its strong performance in H2 2016.
While Western Europe is the leading EMEA region for enterprise WLAN products (accounting for almost three-quarters of total regional revenue), Q1 2017 saw the release of pent-up demand in Russia, which was the main source of year-on-year growth in Central and Eastern Europe.
Sales of 802.11ac access points is the driver of the enterprise WLAN market. In Q4 2016, this product's revenue in EMEA neared $300 million. Q1 2017 was somewhat weaker in absolute terms, but this equipment still recorded double-digit growth year on year.
IDC expects the EMEA enterprise networking market to maintain a mild growth trajectory during the rest of 2017. The multifaceted Ethernet switching, WLAN, and routing submarkets are each undergoing intensive technology-driven transitions, creating opportunities for players to challenge market leaders. Market stakeholders can use IDC's detailed EMEA Ethernet switch, router, and WLAN trackers as a knowledge base to navigate the region's dynamic and competitive enterprise networking landscape.
Coverage