Current:

Public Cloud Services Spending in Central and Eastern Europe to Almost Double Between 2017 and 2021, According to IDC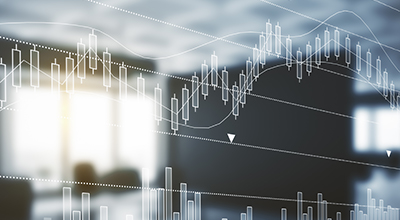 07 Aug 2017
Public Cloud Services Spending in Central and Eastern Europe to Almost Double Between 2017 and 2021, According to IDC
FOR IMMEDIATE RELEASE, Prague – A new update to the International Data Corporation (IDC) Worldwide Semiannual Public Cloud Services Spending Guide shows that spending on public cloud services in Central and Eastern Europe (CEE) will reach $2.54 billion in 2021, almost doubling from $1.28 billion in 2017. Over the 2016-2021 forecast period, overall public cloud services spending will post a 20.6% compound annual growth rate (CAGR) — roughly five times the rate of overall IT spending growth.
Software as a service (SaaS) is by far the dominant cloud-delivered service in the region, capturing 65.4% of all public cloud spending in 2017. The share of SaaS is predicted to decline over a forecast period, reaching 61.8% in 2021. While spending on SaaS is expected to post a CAGR of 18.9% over the forecast period, infrastructure as a service (IaaS) and platform as a service (PaaS) will post marginally greater CAGRs (25.0% and 20.2%, respectively).
SaaS spending, which is comprised of applications and system infrastructure software (SIS), will in turn be dominated by applications purchases, most notably enterprise resource management (ERM), customer relationship management (CRM), and collaborative applications. In terms of growth rates, content applications (CAGR 23.8%) will be the most successful SaaS market.
On a country basis, Russia will remain the largest CEE market for public cloud services. However, the country's regional share is predicted to decline slightly from 37.3% in 2016 to 34.6% in 2021. Poland will be the second-largest spender thorough the whole forecast period, with share reaching 16.0% in 2021. will post the highest growth from all forecasted CEE countries (CAGR 25.9%).
Professional services and process manufacturing industries are predicted to have the highest cloud services spending levels in CEE over the forecast period. Banking is forecast to be third-highest spender at the end of the five-year period, usurping retail. The highest growth rates will be recorded in process and discrete manufacturing verticals (CAGR 30.1% and 29.9% respectively). Combined spending for manufacturing, banking, and professional services accounted for 38.1% in 2017.
In terms of company size, medium-sized organizations (100-499 employees) will retain their importance, although their share of spending will decline a bit in the forecast period (from 41.8% in 2016 to 37.9% in 2021). The highest growth rates are expected in the segments of large (1,000+ employees) and medium-large (500-999 employees) businesses, with CAGRs of 28.0% and 23.1%, respectively.
Public cloud services spending growth in CEE is expected to be roughly the same as the worldwide trend (CAGR difference of 0.5%). "While the CEE public cloud market is somewhat undeveloped compared to regions such as Western Europe or the US, the investment is still hindered by traditionalism in CEE," says Jan Alexa, senior research analyst at IDC. "In many verticals, especially those with large volumes of sensitive personal data, C-level executives still worry about the possible impact of cloud adoption. However, early adopters have emerged even in highly regulated industries such as healthcare." (See IDC's blog for more detailed examples of cloud success in the CEE healthcare vertical.)
Investment patterns have been affected as customers migrate their legacy IT and transform their systems to a consumption model based on cloud solutions. "IDC has recorded increased IT budget allocations for cloud services, confirming the transition to an OPEX model," says Petr Zajonc, program manager at IDC. Local IT players and international vendors are vying in the CEE cloud market alongside local and global pure-play cloud providers. Telecommunications and datacenter operators have also launched cloud offerings, including white-label products and services via cloud providers. "Cloud services will be one of the most competitive and diverse IT sectors in CEE in the near future, with global and local providers, new players and traditional IT companies, and IT vendors, telcos, and even non-IT businesses all competing for market share," adds Zajonc.
Vladimir Kroa, vice president at IDC adds: "In the years to come, pure cloud offerings will no longer be deployed as standalone services. The market will focus less on cloud itself and more on how cloud services can support business transformation by enabling more complex 3rd Platform solutions involving mobility, social media, the Internet of Things, and analytics technologies."
The Worldwide Semiannual Public Cloud Services Spending Guide quantifies public cloud computing purchases by cloud type for 20 industries and five company sizes across eight regions and 47 countries. Unlike any other research in the industry, the comprehensive spending guide was designed to help IT decision makers to clearly understand the industry-specific scope and direction of public cloud services spending today and over the next five years.
About IDC Spending Guides
IDC's Spending Guides provide a granular view of key technology markets from a regional, vertical industry, use case, buyer, and technology perspective. The spending guides are delivered via pivot table format or custom query tool, allowing the user to easily extract meaningful information about each market by viewing data trends and relationships.
For more information about IDC's Spending Guides, please contact Monika Kumar at mkumar@idc.com.
About IDC
International Data Corporation (IDC) is the premier global provider of market intelligence, advisory services, and events for the information technology, telecommunications, and consumer technology markets. With more than 1,100 analysts worldwide, IDC offers global, regional, and local expertise on technology and industry opportunities and trends in over 110 countries. IDC's analysis and insight helps IT professionals, business executives, and the investment community to make fact-based technology decisions and to achieve their key business objectives. Founded in 1964, IDC is a wholly-owned subsidiary of International Data Group (IDG), the world's leading media, data, and marketing services company. To learn more about IDC, please visit www.idc.com. Follow IDC on Twitter at @IDC.
Contacts for research
Jan Alexa, Senior Research Analyst
janalexa@idc.com
+420 221 423 108
Coverage