Current:

CEE Security Solutions Market to Begin Recovery in 2018, According to IDC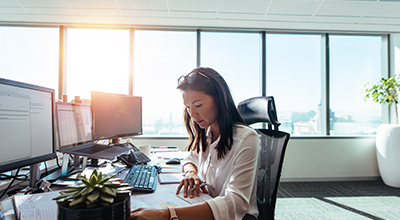 21 Aug 2017
CEE Security Solutions Market to Begin Recovery in 2018, According to IDC
FOR IMMEDIATE RELEASE, Prague – According to the Worldwide Semiannual Security Spending Guide recently published by International Data Corporation (IDC), total security market growth in Central and Eastern Europe (CEE) will fall from 11.3% in 2016 to only 6.6% in 2017, with value reaching $2.08 billion. Market recovery is forecast from 2018 onwards, with expected year-on-year growth of 9.2% in 2018. The EU General Data Protection Regulation (GDPR), which will go into effect on May 25, 2018, is expected to lead to an increase in spending on security solutions, as companies will be penalized for non-compliance. However, the increase in such investments is yet to become evident on the CEE security market.
The GDPR will impact all business entities, including those outside the European continent, which collect, process, and archive personal data of European citizens.
In terms of CEE vertical markets, IDC forecasts dynamic security spending in government, which will post a compound annual growth rate (CAGR) of 10.8 % through the 2017-2021 forecast period, followed by infrastructure (telecoms and utilities), with a spending CAGR of 9.4 %, and finance at 9.0%.
Looking at the composition of the security market by technology in 2017, the largest market shares are expected to go to integration services (26.5 %), network security (19.2 %), and end-point security (18.2 %).
Digitalization and new technologies represent benefits for organizations, but they also present new threats. "This is particularly the case with small companies, which may invest in leading technologies, in order to compete with larger, more well-established companies," says Ivana Slaharova, senior research analyst at IDC. "On the other hand, the limited budgets of some small companies means they may have little left to spend on IT security solutions." On average, small companies (<100 employees) account for only 3% of the total IT security spending in CEE.
Apart from spending in the business sector (all businesses), consumer investment in end-point security is expected to be flat over the 2017-2012 forecast period, with a CAGR of less than 6% through 2021.
About IDC Spending Guides
The Worldwide Semiannual Security Spending Guide quantifies the global revenue opportunity for both core and next-generation security purchases. The guide offers detailed forecast data for security spending by 20 industries across eight regions and 53 countries. Unlike any other research in the industry, the comprehensive spending guide was designed to help IT decision makers to clearly understand the industry-specific scope and direction of security-related spending today and over the next five years.

About IDC
International Data Corporation (IDC) is the premier global provider of market intelligence, advisory services, and events for the information technology, telecommunications, and consumer technology markets. With more than 1,100 analysts worldwide, IDC offers global, regional, and local expertise on technology and industry opportunities and trends in over 110 countries. IDC's analysis and insight helps IT professionals, business executives, and the investment community to make fact-based technology decisions and to achieve their key business objectives. Founded in 1964, IDC is a wholly-owned subsidiary of IDG, the world's leading technology media, data, and marketing services company. To learn more about IDC, please visit www.idc.com. You can also follow IDC on Twitter at @IDC.
Contact for media

Ewa Lis-Jezak

Senior Marketing Manager for CEE and CIS
elisjezak@idc.com
Coverage