Current:

Driven by User's Mobile Viewing Habits, Sales of Larger-Screen Phones in Russia Continue to Grow, Says IDC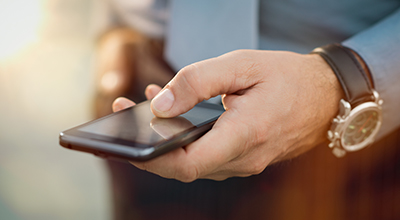 01 Sep 2017
Driven by User's Mobile Viewing Habits, Sales of Larger-Screen Phones in Russia Continue to Grow, Says IDC
FOR IMMEDIATE RELEASE, Moscow — Consumer smartphone purchasing trends reflect the way that the average buyer uses his or her device. Networks with higher-speed internet are facilitating the mobile viewing experience, and buyers are increasingly opting for 4G phones with bigger screens. According to the Worldwide Quarterly Mobile Phone Tracker released by International Data Corporation (IDC), this is true in Russia.
"The proportion on the smartphone market accounted for by screens in the 5.0-5.5 inch category in Russia has close to doubled since the beginning of 2016," says Simon Baker, program director for Mobile Devices in IDC CEMA. "In the second quarter of 2017, more than 64% of the smartphones sold in the country (around 6.4 million) had screens of 5.0 inches and above. Meanwhile, the category of 4.5-5.0 inch screens has slipped from a third of the market to about 19%."
The change is most pronounced in the LTE smartphone segment, which now accounts for over 70% of the total Russian smartphone market.
"We can expect this trend to continue, because Russia tends to follow trends in Western Europe in this regard, and the current situation in Russia was reached there in early 2016," says Baker. "Since then, consumers in Western Europe are increasingly opting for screens above 5.5 inches."
Research by Cisco VNI indicates that data consumption per smartphone in Russia equals or exceeds that in Western Europe, and over half of that mobile consumption is video. Cisco expects mobile video traffic in Russia to rise seven-fold between 2016 and 2021.
When 4G smartphones were launched five years ago and the mobile video surge first emerged, many industry analysts thought it would mean a boom in tablet sales, but in Russia (as in most countries with 4G networks), the tablet market has stalled. "It is clear that people prefer a single, easily carried device," says Natalia Vinogradova, senior research analyst at IDC Russia/CIS. "So the smartphone wins out, even though it might be more comfortable to view video on a larger screen."
The move towards bigger screens is not happening overnight. Mobile devices with screen sizes of 5.5-7.0 inches, a category often referred to as phablets, have been available for some time in Russia without selling very well. Samsung is again testing that boundary in light of the general trend with new a version of its flagship phone, the S8 Plus, which has a 6.2-inch screen.
"Everyone is moving towards the largest smartphone screen they feel is convenient," Baker notes, "and that size seems to be a bit of a moving target. Obviously, a lot of consumers find a really big screen cumbersome to carry around, but it has yet to become clear just how big is too big."
For further information, please contact:
Yana Frolova
Marketing Manager, IDC Russia and CIS
About IDC
International Data Corporation (IDC) is the premier global provider of market intelligence, advisory services, and events for the information technology, telecommunications, and consumer technology markets. With more than 1,100 analysts worldwide, IDC offers global, regional, and local expertise on technology and industry opportunities and trends in over 110 countries. IDC's analysis and insight helps IT professionals, business executives, and the investment community to make fact-based technology decisions and to achieve their key business objectives. Founded in 1964, IDC is a subsidiary of IDG, the world's leading technology media, research, and events company. To learn more about IDC, please visit www.idc.com. Follow IDC on Twitter at @IDC.
Coverage
Companies Covered
Regions Covered
Topics Covered