Current:

ICT Experts to Explore Saudi Arabia's Digital Transformation Landscape at IDC's 'IT Forum 2017' in Jeddah & Riyadh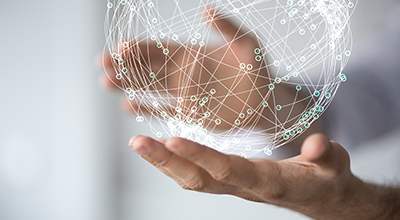 10 Oct 2017
ICT Experts to Explore Saudi Arabia's Digital Transformation Landscape at IDC's 'IT Forum 2017' in Jeddah & Riyadh
Riyadh – International Data Corporation's annual IT Forum roadshow continues to grow from strength to strength, with the global technology events, research, and consulting firm preparing to host two editions in Saudi Arabia next month. Running under the theme 'Innovate, Disrupt, and Transform', IDC's IT Forum 2017 has attracted more than 1,500 senior IT executives to events hosted across the Middle East and Africa so far this year, and a further 300 are expected to attend the upcoming installments at Jeddah's Park Hyatt Hotel on November 21 and Riyadh's Four Seasons Hotel on November 23
"The Saudi IT market is rapidly transforming as the Kingdom's ambitious National Transformation Program brings digitalization to the fore," says Hamza Naqshbandi, principal analyst at IDC Saudi Arabia. "Innovation is becoming a key component of strategies for driving business growth, enhancing the customer experience, and improving overall product/service quality, with the modern IT professional representing a vital link between the onrush of digital technologies and the continually evolving needs of the wider organization. As such, it's important that the region's IT community gathers at events like IDC's IT Forum to exchange ideas, share best practices, and engage with industry pioneers on strategies for delivering a more competitive future."
The upcoming editions of the IT Forum 2017 in Jeddah and Riyadh will draw IT professionals from across the Kingdom's government, oil and gas, manufacturing, construction, and BFSI verticals, to name just a few, with senior IDC thought leaders presenting expert advice on the game-changing opportunities that exist for organizations willing to embrace the very latest digital transformation best practices.
And with the world's leading IT vendors displaying their pioneering new products and services, these groundbreaking events will provide an ideal opportunity for direct interaction between the providers of cutting-edge tech solutions and the IT professionals tasked with championing their implementation.
The agenda will explore strategies for facilitating innovation, driving disruption, and increasing business competitiveness, with a host of respected end-user speakers also taking to the stage. These will include the likes of Dr. Ayad Aldaijy, IT director and ministerial advisor at the Ministry of Environment, Water, and Agriculture; Abdulaziz Al Oraij, CIO at the Ministry of Housing; Dr. Adnan Mustafa Al-Bar, vice president of Jeddah City Council; Hisham S. Hammami, CIO at the Ministry of Hajj; and Mohammed Shah, IT and smart city director at Knowledge Economic City.
A number of leading technology vendors have partnered with IDC for the IT Forum 2017, including Cisco as Platinum Partner; Nutanix, Infoblox, MobileIron, ForeScout, and DETASAD as Gold Partners; and DriveLock, SonicWall, Sophos, Qlick, and SquareOne (co-partnered by OpenText) as Exhibit Partners.
To learn more about our range of flexible partnership opportunities or to register your attendance for an upcoming IT Forum 2017 event, please visit the dedicated website at www.idcitforum2017.com.You can tweet about the events using the hashtag #IDCITFORUM.
About IDC
International Data Corporation (IDC) is the premier global provider of market intelligence, advisory services, and events for the information technology, telecommunications, and consumer technology markets. With more than 1,100 analysts worldwide, IDC offers global, regional, and local expertise on technology and industry opportunities and trends in over 110 countries. IDC's analysis and insight helps IT professionals, business executives, and the investment community to make fact-based technology decisions and to achieve their key business objectives. Founded in 1964, IDC is a subsidiary of IDG, the world's leading technology media, research, and events company. To learn more about IDC, please visit www.idc.com. Follow IDC on Twitter at @IDC. 
IDC in the Middle East, Africa, and Turkey
For the Middle East, Africa, and Turkey region, IDC retains a coordinated network of offices in Riyadh, Nairobi, Lagos, Johannesburg, Cairo, and Istanbul, with a regional center in Dubai. Our coverage couples local insight with an international perspective to provide a comprehensive understanding of markets in these dynamic regions. Our market intelligence services are unparalleled in depth, consistency, scope, and accuracy. IDC Middle East, Africa, and Turkey currently fields over 130 analysts, consultants, and conference associates across the region. To learn more about IDC MEA, please visit www.idc-cema.com. You can follow IDC MEA on Twitter at @IDCMEA.
Coverage