Current:

Smartphone Vendor Dynamics in Russia Impacted by Rise of 4G, According to IDC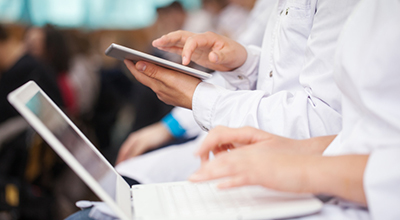 24 Nov 2017
Smartphone Vendor Dynamics in Russia Impacted by Rise of 4G, According to IDC
FOR IMMEDIATE RELEASE, Moscow — The value of mobile phone imports into Russia jumped by more than 25% in Q3 2017 year on year, with a total value of $1.83 billion (retail minus VAT), the highest total for the third quarter since the slump in the market following the rouble collapse at the end of 2014.
"Year on year, the value has been going up every quarter in 2017," says Natalia Vinogradova, senior analyst at IDC Russia. "But the market is not increasing in unit terms; instead there is a shift by Russian consumers towards more expensive models."
This is primarily due to the popularity of 4G smartphones, which are much more expensive than third-generation models, and which now represent three quarters of the smartphone market.
"The democratization of 4G — no longer a premium product — is changing vendor dynamics in Russia," says Simon Baker, program director for mobile phones in IDC CEMA. "Some of the big names of the past when 4G was a specialist product are fading in the Russian market, among them HTC and LG. In their place are coming a new wave of Chinese brands — to date, notably Huawei and Xiaomi." While Samsung continues to lead the Android market, Huawei and its subsidiary brand Honor have been doing well in Russia for more than a year, while Xiaomi shipments into Russia doubled in the third quarter over the second quarter, according to IDC's Worldwide Quarterly Mobile Phone Tracker.
Another brand with a good performance trajectory is the relaunched Nokia; its new Android range of smartphones captured 3.1% of the Russian smartphone market in the second quarter of availability.
"The sweet spot of the smartphone market is now in the middle, or around 6,000-9,000 roubles ($100-150)," notes Baker. Brands that have targeted the cheaper, entry-level 4G segment — for instance Alcatel and ZTE — are not doing so well in terms of market share.
Xiaomi's shipments into Russia more than doubled in the third quarter, making the country the vendor's second-most important export market, after India. The brand built up a reputation for quality and value online before it was available in many markets, and its phones were imported into Russia before the brand became officially available, via online retail services such as AliExpress. Much of Xiaomi's shipments into Russia continue through channels other than official wholesale import. According to IDC's Vinogradova, Xiaomi is does not spend heavily on promotion in Russia, and its success is largely due to word of mouth.
Russia represents an important opportunity in the global mobile phone market, given its relatively low level of smartphone penetration, developed 4G network infrastructure, and a retail market that is not wholly dominated by mobile operators.
The oil price slump of late 2014 led to a sharp decline in the average smartphone price, but this trend is now being reversed, owing to a better exchange rate and rising consumer confidence. In fact, across the entire Central and Eastern Europe (CEE) region, average smartphone prices are rising as local economies perform strongly.
With a stabilizing economy and higher-than-average smartphone prices, Russia is becoming more attractive for expanding domestic Chinese brands. Competition in the Russian mid-market is due to grow soon. Meizu is beginning to make a mark, and major Chinese brands Oppo and vivo have both announced plans to enter the Russian market.
About IDC
International Data Corporation (IDC) is the premier global provider of market intelligence, advisory services, and events for the information technology, telecommunications, and consumer technology markets. With more than 1,100 analysts worldwide, IDC offers global, regional, and local expertise on technology and industry opportunities and trends in over 110 countries. IDC's analysis and insight helps IT professionals, business executives, and the investment community to make fact-based technology decisions and to achieve their key business objectives. Founded in 1964, IDC is a subsidiary of IDG, the world's leading technology media, research, and events company. To learn more about IDC, please visit www.idc.com. Follow IDC on Twitter at @IDC.
For further information, please contact:
Yana Frolova
Marketing Manager
Coverage
Regions Covered
Topics Covered