Current:

Digital Transformation Spending to Top $38 Billion by 2021, says IDC as Industry Leaders Gather in Dubai for 'IDC Directions 2018'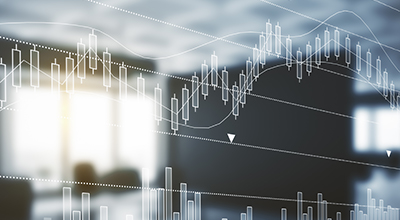 23 Jan 2018
Digital Transformation Spending to Top $38 Billion by 2021, says IDC as Industry Leaders Gather in Dubai for 'IDC Directions 2018'
Dubai – Annual spending on digital transformation (DX) initiatives in the Middle East, Turkey, and Africa (META) region is set to top $38 billion by 2021, according to the latest insights presented today by International Data Corporation (IDC). Hosting the region's most influential technology vendors, telecommunications operators, and IT service providers at The Address Dubai Marina hotel for its 'IDC Directions 2018' event, the global technology research and consulting services firm examined the shifting trends and priorities that will shape ICT investment in 2018 and beyond.
Running under the theme 'Digital Economy at a Tipping Point: ICT Market Outlook for META in 2018', the event showcased insights from IDC's chief research officer and executive vice president for worldwide products, Mr. Crawford del Prete, as he presented his vision for the global ICT industry and examined the role that "multiplied innovation" will play in furthering the development of the region's DX landscape.
"The ICT industry is entering the 2nd chapter of the 3rd Platform era, built on technologies and business models that will dramatically accelerate – and scale – digital innovation," said del Prete. "The META region finds itself at the DX tipping point and is well poised to accelerate its adoption of 3rd Platform technologies like cloud and big data analytics, as well as highly disruptive innovation accelerators such as the Internet of Things, artificial intelligence (AI), cognitive systems, robotics, augmented/virtual reality, 3D printing, and Blockchain. The emergence and widespread adoption of these technologies will accelerate innovation and transform the ICT landscape as we know it."
Also speaking at the event was Jyoti Lalchandani, IDC's group vice president and managing director for META, who supported del Prete's hypothesis by explaining that annual spending on 3rd Platform technologies (cloud, big data, mobile, and social) in the region will surpass $176 billion by 2021, with a new wave of innovation accelerators generating an additional $27 billion in annual revenue by the same year.
A raft of other senior IDC analysts were on hand throughout the day to outline their perspectives on the future direction of the region's key technology segments, with presentations exploring a broad range of issues such as the impact of DX on cloud and security, the influence of the ongoing consumer technology revolution, the growing significance of innovation accelerators in the META market, and the latest developments in the office automation space. Some of the key findings presented during these sessions are outlined below:
• The quest to scale digital businesses will lead to organizations in META adopting a 'cloud-first' or 'cloud-only' approach, with spending on public cloud services topping $1.1 billion in 2018.
Despite crossing the $2.4 billion mark in 2018, security spending in META will continue to be insufficient due to the increasingly complex nature of threat landscape.
• Consumer IT spending in META will total $42.9 billion in 2021, with mobile phones contributing 80% of the value. AI chips and augmented-reality capabilities will be crucial features of all flagship smartphone launches in 2018.
• 2018 will be a breakout year for IoT as it starts to become mainstream, with IoT spending in META growing at a CAGR of 19% over the coming years to reach $12.6 billion in 2021.
• Spending on big data and analytics solutions in the META region will tip the scales at $2.4 billion in 2018.
• By 2021, 30% of enterprise clients across META will require an integrated workflow and digitization solution.
With different markets progressing at different rates, IDC Directions 2018 also zoomed in on the unique opportunities and challenges that are shaping developments in Saudi Arabia, Sub-Saharan Africa, Turkey, the UAE, and the rest of the Middle East, with a series of dedicated sessions that contextualized the technology-led innovation and entrepreneurship taking root across different parts of the region.
To learn more about the findings presented at IDC Directions 2018, please contact Sheila Manek at smanek@idc.com or on +971 4 446 3154. You can also join the conversation on Twitter using the hashtag #IDCDirections.
About IDC
International Data Corporation (IDC) is the premier global provider of market intelligence, advisory services, and events for the information technology, telecommunications, and consumer technology markets. With more than 1,100 analysts worldwide, IDC offers global, regional, and local expertise on technology and industry opportunities and trends in over 110 countries. IDC's analysis and insight helps IT professionals, business executives, and the investment community to make fact-based technology decisions and to achieve their key business objectives. Founded in 1964, IDC is a subsidiary of IDG, the world's leading technology media, research, and events company. To learn more about IDC, please visit www.idc.com. Follow IDC on Twitter at @IDC. 
IDC in the Middle East, Africa, and Turkey
For the Middle East, Africa, and Turkey region, IDC retains a coordinated network of offices in Riyadh, Nairobi, Lagos, Johannesburg, Cairo, and Istanbul, with a regional center in Dubai. Our coverage couples local insight with an international perspective to provide a comprehensive understanding of markets in these dynamic regions. Our market intelligence services are unparalleled in depth, consistency, scope, and accuracy. IDC Middle East, Africa, and Turkey currently fields over 130 analysts, consultants, and conference associates across the region. To learn more about IDC MEA, please visit www.idc-cema.com. You can follow IDC MEA on Twitter at @IDCMEA.
Coverage