Current:

Russians Spend More on Phones but Go for Utility over Bling, Says IDC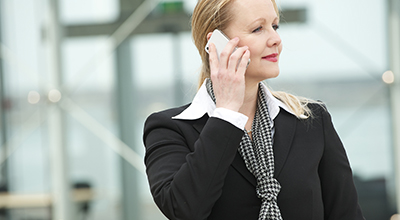 13 Jun 2018
Russians Spend More on Phones but Go for Utility over Bling, Says IDC
FOR IMMEDIATE RELEASE, Moscow — Russians continue to spend more of their disposable income on phones and the first quarter of 2018 confirmed the trend, according to the latest release of the Worldwide Quarterly Mobile Phone Tracker published by global IT market research company International Data Corporation (IDC).
The total value of the Russian mobile phone market was $1.63 billion in Q1 2018, marking the highest-ever figure for the first quarter of the year, and beating out that in Q1 2014, the boom year in the market before the rouble crash.
The first quarter also saw the largest volume of smartphone imports into Russia in an annual first quarter at 6.3 million units.
In Q1 2018, Samsung continued to hold a quarter of the smartphone market in volume terms, while Huawei held steady in second place with a market volume share approximately half that of Samsung's. Xiaomi continues to climb, and almost matched Huawei's unit share.
The trend of purchasing higher price devices continued, with the average sales price of an Android smartphone rising to $175, which is the highest ASP seen since the third quarter of 2014.
According to official statistics, mobile phone imports into Russia have now reached a value comparable to imports of foreign cars. Many import categories remain well below the levels recorded before the rouble crash.
"Despite the higher price, Russian consumers want seriously performing products for their money, and there is less straightforward fashion and bling in what they buy than there was before the crash," notes Simon Baker, program director for mobile devices at IDC CEMA.
"Before the crash, sales in the lower middle of the market were small, especially for Android phones," Baker continues. "The top end was strong and so were the lowest market segments, but now we're seeing more growth in in the $200-$300 price range."
"Far fewer entry-level smartphones are sold now than just a year ago," adds Natalia Vinogradova, program manager at IDC Russia. "Among Samsung models, for example, sensible J and A series midrange models sell better than the new flagship Galaxy 9, which has found only a niche in the Russian market. Although Apple continues to do well, the cheapest SE model is the most popular, followed by the iPhone 8 and 7 models, rather than the new X."
Among other brands, the story is similar. Huawei's middle-of-the-road P Smart and its Honor brand 9 and 9 Lite are the manufacturer's most popular models. Xiaomi's leading model is the somewhat lowly Redmi 5A.
IDC expects continuing strong smartphones sales in Russia throughout 2018, despite the recent wobble in the rouble following additional American sanctions. One key trend helping to boost the market this year will be a slew of new models with 18:9 ratio screens or similar.
IDC is projecting these new screens, which fill up more of the surface of the phone without necessarily meaning a larger phone corpus, will quickly become common on mid range models, not just premium flagships.
About IDC
International Data Corporation (IDC) is the premier global provider of market intelligence, advisory services, and events for the information technology, telecommunications, and consumer technology markets. With more than 1,100 analysts worldwide, IDC offers global, regional, and local expertise on technology and industry opportunities and trends in over 110 countries. IDC's analysis and insight helps IT professionals, business executives, and the investment community to make fact-based technology decisions and to achieve their key business objectives. Founded in 1964, IDC is a subsidiary of IDG, the world's leading technology media, research, and events company. To learn more about IDC, please visit www.idc.com. Follow IDC on Twitter at @IDC.

About IDC's Worldwide Quarterly Mobile Phone Tracker

IDC's Worldwide Quarterly Mobile Phone Tracker fills the demand for detailed and timely information on the total mobile phone and smartphone markets for handset vendors, software developers, service providers, component suppliers, and investors. It provides insightful analysis through quarterly market share data by region. IDC's Worldwide Quarterly Mobile Phone Tracker is built on the foundation of IDC's network of country-level mobile phone tracking services, and its bottom-up methodology delivers an accurate view of the mobile phone market from those closest to it. This IDC tracker product delivers a quarterly web database that details the performance of the market's individual players and answers important product-planning and product-positioning questions.
For further information, please contact:
Yana Frolova
Marketing Manager
Coverage