Current:

Digital Transformation Spending in CEE to Soar Past $21 Billion in 2018, According to IDC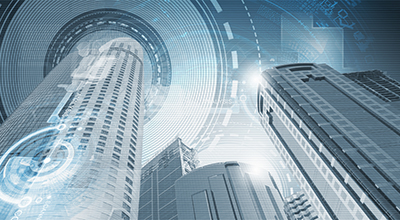 21 Jun 2018
Digital Transformation Spending in CEE to Soar Past $21 Billion in 2018, According to IDC
FOR IMMEDIATE RELEASE, Prague – In 2018, spending on the technologies and services that enable the digital transformation (DX) of business practices, products, and organizations is forecast to exceed $21.3 billion in Central and Eastern Europe (CEE), an increase of 17% over the $18.2 billion spent in 2017. DX spending will be led by the discrete and process manufacturing industries; manufacturers will not only spend the most on DX solutions, but will also set the agenda for many DX priorities, programs, and use cases.
In the newly expanded Worldwide Semiannual Digital Transformation Spending Guide,
International Data Corporation (IDC) examines current and future spending levels for more than 130 DX use cases across 19 industries in eight geographic regions. The results provide new insights into where DX funding is being spent, as well as what DX priorities, programs, and use cases are being pursued.
IDC has identified that, to achieve their DX strategic priorities, businesses develop programs that represent a long-term plan of action. Each strategic priority includes several programs that are comprised of use cases. The use cases are discretely funded efforts that support a program objective along with the overall strategic goals of an organization. Use cases can be thought of as specific projects that employ line-of-business (LoB)and IT resources, including hardware, software, and IT services.
The results in the Spending Guide for CEE show that discrete manufacturing and process manufacturing organizations combined are expected to spend more than $5.85 billion on DX solutions in 2018. This represents nearly 28% of all DX spending in the region this year, and it will be driven by investments in new facilities and manufacturers building out their digital platforms to compete in the digital economy.
The main objective and top spending priority of DX in both industries is smart manufacturing, which includes programs that focus on material optimization, smart asset management, and autonomic operations. IDC expects organizations in the two industries to invest more than $3.22 billion in smart manufacturing initiatives this year. Entities in both industries will also invest heavily in innovation acceleration ($0.54 billion) and digital supply chain optimization ($0.39 billion).
Strategic priorities that will see the most spending in 2018 across all industries are smart manufacturing (in manufacturing and resource industries combined), at $3.25 billion, and digital supply chain optimization, at $1.52 billion, followed by omni-experience engagement and innovation acceleration. The strategic priorities that are expected to see the fastest spending growth over the 2017-2022 forecast period are usage and value-oriented offerings, which should post a compound annual growth rate (CAGR) of 32.7% in CEE, compared to a 19.3% global CAGR, while omnichannel commerce will have a CAGR of 27.3% and that for modernized public security and justice will be 24.7%.
"Many organizations are still in the early stages of their DX journey, focusing on improving existing processes and efficiency," says Neli Vacheva, research analyst CEE at IDC's customer insights and analysis group. "Even organizations that are quite successful in optimization have yet to set up internal structures and mechanisms supporting DX and have difficulties in prioritizing digital initiatives and scaling up successful pilot projects." IDC expects that, at the next level of DX maturity, organizations will focus more on data integration and utilization for creation of new products and services.
In 2018, the use cases that will record the highest investment levels in CEE include robotic manufacturing ($1.37 billion), freight management ($1.00 billion), intelligent and predictive grid management for electricity ($0.70 billion). The use cases that will see the highest CAGRs over the 2017-2022 forecast period include mining operations assistance (57.1%), medical support objects (51.1%), remote health monitoring (55.8%), and augmented virtual experience within the insurance industry (38.9%).
The DX programs that will receive the most investment in 2018 are smart asset management ($1.51 billion), digital supply chain and logistics automation ($1.47 billion), manufacturing operations ($1.37 billion), and predictive grids (more than $0,90 billion). The programs that IDC expects will see the highest CAGRs over the five-year forecast period are augmented virtual experience (38.9%), data-driven public safety (35.2%). and usage-based insurance (33.1%).
About IDC Spending Guides
IDC's Spending Guides provide a granular view of key technology markets from a regional, vertical industry, use case, buyer, and technology perspective. The spending guides are delivered via pivot table format or custom query tool, allowing the user to easily extract meaningful information about each market by viewing data trends and relationships.
For more information about IDC's Spending Guides, please contact Monika Kumar at mkumar@idc.com.
The IDC Worldwide Semiannual Digital Transformation Spending Guide quantifies enterprise spending for 139 DX use cases and twelve technology categories across 19 industries and eight geographies. The guide provides spending data for 27 DX strategic priorities and 51 programs as well as technology spending by delivery type (cloud, non-cloud, and other). Unlike any other research in the industry, the DX Spending Guide was designed to help business and IT decision makers to better understand the scope and direction of investments in digital transformation over the next five years.
About IDC
International Data Corporation (IDC) is the premier global provider of market intelligence, advisory services, and events for the information technology, telecommunications, and consumer technology markets. With more than 1,100 analysts worldwide, IDC offers global, regional, and local expertise on technology and industry opportunities and trends in over 110 countries. IDC's analysis and insight helps IT professionals, business executives, and the investment community to make fact-based technology decisions and to achieve their key business objectives. Founded in 1964, IDC is a wholly-owned subsidiary of IDG, the world's leading technology media, data, and marketing services company. To learn more about IDC, please visit www.idc.com. Follow IDC on Twitter at @IDC.
Coverage
Regions Covered
Topics Covered