Current:

Professional Services, Retail, and Banking Industries to Spend Most on Public Cloud Services in CEE In 2018, According to IDC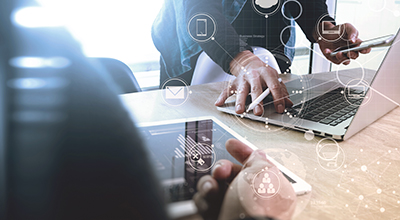 21 Jun 2018
Professional Services, Retail, and Banking Industries to Spend Most on Public Cloud Services in CEE In 2018, According to IDC
FOR IMMEDIATE RELEASE, Prague — Spending on public cloud services and infrastructure in Central and Eastern Europe (CEE) is forecast to reach $3.52 billion in 2022, according to the latest update to the Worldwide Semiannual Public Cloud Services Spending Guide published by International Data Corporation (IDC). Over the 2017-2022 forecast period, overall public cloud spending will post a 18.5% compound annual growth rate (CAGR). Public cloud services spending will reach $1.85 billion in 2018, an increase of 23.2% over 2017.
Public cloud services spending in CEE will remain behind almost all other worldwide markets, so countries in this region will continue to try to catch up to the more developed markets and gain maturity throughout the forecast period.
In terms of public cloud spending by country, Russia will keep the leading position, although the country's regional share is expected to decline from 36.3% in 2018 to 31.2% in 2022. This is in contrast to other country markets in the region, most of which will see their share grow over the forecast period.
Software as a service (SaaS) will be the largest cloud computing category in 2018, contributing about 64.1% to overall cloud spending in the region and 61.7% in 2022. SaaS spending will be driven mainly by applications purchases, mostly enterprise resource management (ERM) applications, collaborative applications, and customer relationship management (CRM) applications.
Discrete and process manufacturing are expected to be the fastest growing industries in CEE in terms of public cloud spending over the forecast period, as organizations in these industries will increasingly adopt next-generation solutions due to the explosive growth in consumer technology, along with the constant need to innovate and stay competitive. Public cloud services will allow manufacturing companies to quickly develop 3rd Platform technologies, including big data and mobility solutions, as well as innovation accelerators like the Internet of Things, in order to able to adapt to changing market demands and reduce operational costs.
The CEE industries that will spend the most on public cloud services in 2018 are professional services, retail, and banking. Together, these three industries will account for roughly one third of all regional public cloud services spending.
Professional services comprises diverse industries such as legal, architecture, IT services, and accounting & business services. IT companies are more knowledgeable in terms of cloud technologies, and so they are able to benefit most from IaaS and PaaS, and various other business applications. Many non-IT companies are smaller and lacking extensive IT infrastructure, and for these organizations cloud-based solutions represent the only way to adapt and prevail.
Growing competition in the retail sector requires retail organizations to transform their business models using cloud technologies. Retailers will continue to move into the cloud in the coming years, in order to automate their processes and to stay competitive.
Regulations and legal compliance are still a factor for CEE organizations, especially those in the banking and finance space, and certain types of workloads will not be transferable to public cloud in the medium term. Financial organizations in CEE often have to use private cloud resources and applications provided by parent companies, many of which are located in Western Europe. However, these organizations will continue to adopt cloud models for customer service, office applications, service management, application development & deployment, and HR management.
The Worldwide Semiannual Public Cloud Services Spending Guide  quantifies public cloud computing purchases by cloud type for 20 industries and five company sizes across eight regions and 47 countries. Unlike any other research in the industry, the comprehensive spending guide was designed to help IT decision makers to clearly understand the industry-specific scope and direction of public cloud services spending today and over the next five years.
About IDC Spending Guides
IDC's Spending Guides provide a granular view of key technology markets from a regional, vertical industry, use case, buyer, and technology perspective. The spending guides are delivered via pivot table format or custom query tool, allowing the user to easily extract meaningful information about each market by viewing data trends and relationships.
For more information about IDC's Spending Guides, please contact CEE Customers Insights and Analysis at cee_ci_analysis@idc.com.
About IDC
International Data Corporation (IDC) is the premier global provider of market intelligence, advisory services, and events for the information technology, telecommunications, and consumer technology markets. With more than 1,100 analysts worldwide, IDC offers global, regional, and local expertise on technology and industry opportunities and trends in over 110 countries. IDC's analysis and insight helps IT professionals, business executives, and the investment community to make fact-based technology decisions and to achieve their key business objectives. Founded in 1964, IDC is a wholly-owned subsidiary of International Data Group (IDG), the world's leading media, data, and marketing services company. To learn more about IDC, please visit www.idc.com. You can also follow IDC on Twitter at @IDC.
Coverage