Current:

Big Data and Analytics Spending in Central and Eastern Europe Moves from Preparation Stage to Deployment, According to IDC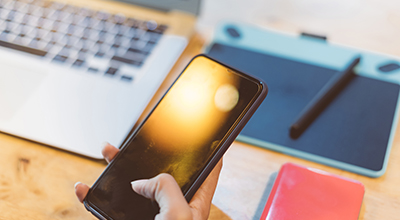 30 Aug 2018
Big Data and Analytics Spending in Central and Eastern Europe Moves from Preparation Stage to Deployment, According to IDC
FOR IMMEDIATE RELEASE, Prague — A new update to the Central and Eastern Europe (CEE) Semiannual Big Data and Analytics Spending Guide from International Data Corporation (IDC) forecasts that revenues for big data and business analytics (BDA) solutions in the CEE region will reach nearly $5.4 billion in 2022, based on a compound annual growth rate (CAGR) of 11.3% over the 2017-2022 period. BDA revenues are expected to total $3.5 billion this year, representing an increase of 10.8% over 2017.
The industries expected to make the largest investments in big data and business analytics solutions throughout the forecast period are banking, telecommunications, federal/central government, and manufacturing (both process and discrete). Combined, these five industries will account for more than half of BDA revenues (roughly $2 billion) in CEE this year. They will also be the industries with the largest BDA opportunity in 2022 when their total investment will be just over $3 billion. The industries that will deliver the fastest BDA revenue growth are state/local government (12.8% CAGR), banking (12.5% CAGR) and media (12.2% CAGR).
"More organizations in the region are coming to realize that they need to take more decisive action regarding their BDA initiatives. A lot of activity to date has focused on preparation for implementation. As such, a great deal of spending has been on hardware and consulting services," says Tom Vavra, IDC's associate vice president for Customer Insights & Analysis. "The situation is changing slowly, however, as companies progress beyond prep stages and actually deploy. The result will be more spending on the platforms, tools and applications that actually generate value."
More than half of all BDA revenues will go to IT services over the course of the forecast. This can be attributed to the number of corporations that do not understand how to get started down the BDA path. On the technology group level, services-related revenues will be the highest-growing area, reaching more than $3.5 billion by 2022 with a CAGR of 14.0%. Software investments will grow to nearly $1.4 billion by 2022, led by purchases of end-user query, reporting, and analysis tools and relational data warehouse management tools. Two of the fastest growing BDA technology categories will be cognitive/AI software platforms (with a 26.8% CAGR) and non-relational analytic data stores (19.2% CAGR). Regarding hardware, BDA-related purchases of servers and storage will grow at a CAGR of 9.0%, reaching over $477 million by 2022. Servers and storage is currently the technology category with the second highest investment levels, which are expected to reach $337 million in 2018. However, they will be overtaken by business services in the course of the forecast period.
Russia is by far the largest geographic market, accounting for nearly $1.4 billion in BDA revenues this year and representing 40% of total CEE investments during the forecast period. Nevertheless, Russia will register the lowest CAGR (9.7%) of all the country markets. The second largest market is Poland, with BDA investments of $850 million this year. The fastest growing markets are the Rest of CEE region (including Slovakia, Ukraine, Croatia) with a 15% CAGR and the Czech Republic (12.7% CAGR).
From a company size perspective, very large businesses (more than 1,000 employees) will be responsible for nearly half of the total BDA spending over the forecast period, reaching $2.5 billion by 2022. Small and medium-sized businesses (SMBs) will also be a significant contributor to BDA growth, with over 30% of all CEE revenues coming from companies with fewer than 500 employees.
The CEE Semiannual Big Data and Analytics Spending Guide is designed to address the needs of organizations assessing the big data and business analytics opportunity by geography, industry, and company size. The Spending Guide provides subscribers with revenue projections for 19 technology and service categories across 19 industries, five company size bands, and five countries and the Rest of CEE region. Unlike any other research in the industry, the comprehensive Spending Guide was designed to help IT decision makers to clearly understand the industry-specific scope and direction of big data and business analytics opportunity today and over the next five years.
About IDC Spending Guides
IDC's Spending Guides provide a granular view of key technology markets from a regional, vertical industry, use case, buyer, and technology perspective. The spending guides are delivered via pivot table format or custom query tool, allowing the user to easily extract meaningful information about each market by viewing data trends and relationships.
For more information about IDC's Spending Guides, please contact Thomas Vavra at tvavra@idc.com.
About IDC
International Data Corporation (IDC) is the premier global provider of market intelligence, advisory services, and events for the information technology, telecommunications, and consumer technology markets. With more than 1,100 analysts worldwide, IDC offers global, regional, and local expertise on technology and industry opportunities and trends in over 110 countries. IDC's analysis and insight helps IT professionals, business executives, and the investment community to make fact-based technology decisions and to achieve their key business objectives. Founded in 1964, IDC is a wholly-owned subsidiary of IDG, the world's leading technology media, data, and marketing services company. To learn more about IDC, please visit www.idc.com. Follow IDC on Twitter at @IDC.
Coverage