Current:

Digital Transformation Spending in the Middle East, Turkey, & Africa to Reach $40 Billion by 2022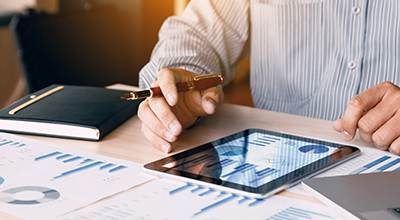 21 Nov 2018
Digital Transformation Spending in the Middle East, Turkey, & Africa to Reach $40 Billion by 2022
Dubai – The Middle East, Turkey, and Africa (META) region will see annual spending on digital transformation (DX) initiatives cross the $20 billion mark by the end of this year, according to the latest insights from International Data Corporation. The global technology research and advisory services firm expects this figure to more than double over the coming years, passing $40 billion by 2022 as the pursuit of game-changing innovation accelerates to keep pace with evolving customer demands.
"As digital transformation continues to reshape the global economy, innovation will multiply, platform wars will intensify, and data will increasingly be used for competitive advantage," says Jyoti Lalchandani, IDC's group vice president and regional managing director for the Middle East, Africa, and Turkey. "And with market leadership ranks being disrupted, a new ICT world order is taking shape, built around innovative technology offerings, evolving business models, and emerging DX use cases. Given this unprecedented disruption, it's imperative that organizations make the right decisions today to ensure they remain competitive tomorrow."
By 2020, IDC expects at least 55% of the world's organizations to be digitally determined, transforming markets and re-imagining the future through the implementation of new business models and the provision of digitally enabled products and services. And with global DX investments forecast to total $5.9 trillion for the three years between 2018 and 2021, this topic continues to be a central area of business leadership thinking.
As such, it will sit at the heart of the IDC Middle East CIO Summit 2019 in Dubai next February, as more than 200 of the region's most influential ICT leaders gather to discuss strategies for succeeding in an era of multiplied innovation and automation. Combining a varied mix of informative presentations, panel discussions, and workshops, the Summit's agenda for 2019 has been designed to help the region's CIOs rethink the way they leverage information, harness emerging ICT solutions, and facilitate organization-wide innovation, with the aim of making their enterprises more agile, efficient, and productive than ever before.
The rise of disruptive automation will feature prominently, with an agenda that centers on the transformative powers of innovation accelerators such as robotics, artificial intelligence, big data analytics, next-gen security, and the Internet of Things. The Summit will also include a series of dedicated sessions focusing on the unique challenges and opportunities that are shaping the region's key country markets, as well as separate focus groups that will explore the industry's latest developments in an intimate roundtable setting, thereby enabling attendees to tailor their Summit experience to their own individual needs.
In a new twist for 2019, IDC will be hosting a Tech Startup Zone on the sidelines of the Summit to showcase the region's facilities for incubating digital startups, while a dedicated Innovation Center will explore recent advances in the areas of robotics, smart cars, AR/VR, 3D printing, artificial intelligence, and hologram technology. And with the Middle East being home to such a diverse range of markets, the main exhibit hall will feature a series of individual Country Pavilions designed for IT associations and trade organizations to promote the unique business services offered within their respective geographies.
The IDC Middle East CIO Summit 2019 will take place on February 27-28th at The Ritz-Carlton, Dubai International Financial Centre. To learn more about the event, please visit www.idc.com/mea/events/65960-idc-middle-east-cio-summit-2019. You can also find all the latest news about the Summit by using the hashtag #IDCMECIO.
About IDC
International Data Corporation (IDC) is the premier global provider of market intelligence, advisory services, and events for the information technology, telecommunications, and consumer technology markets. With more than 1,100 analysts worldwide, IDC offers global, regional, and local expertise on technology and industry opportunities and trends in over 110 countries. IDC's analysis and insight helps IT professionals, business executives, and the investment community to make fact-based technology decisions and to achieve their key business objectives. Founded in 1964, IDC is a subsidiary of IDG, the world's leading technology media, research, and events company. To learn more about IDC, please visit www.idc.com. Follow IDC on Twitter at @IDC. 
IDC in the Middle East, Africa, and Turkey
For the Middle East, Africa, and Turkey region, IDC retains a coordinated network of offices in Riyadh, Nairobi, Lagos, Johannesburg, Cairo, and Istanbul, with a regional center in Dubai. Our coverage couples local insight with an international perspective to provide a comprehensive understanding of markets in these dynamic regions. Our market intelligence services are unparalleled in depth, consistency, scope, and accuracy. IDC Middle East, Africa, and Turkey currently fields over 130 analysts, consultants, and conference associates across the region. To learn more about IDC MEA, please visit www.idc-cema.com. You can follow IDC MEA on Twitter at @IDCMEA.
Coverage