Current:

IDC PeerScape Depicts Best Practices from Successful Czech Digital Transformation Projects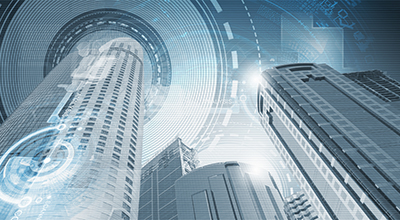 23 Nov 2018
IDC PeerScape Depicts Best Practices from Successful Czech Digital Transformation Projects
IDC PeerScape Reveals Best Practices of Successful Czech DX
FOR IMMEDIATE RELEASE, Prague — A new study by International Data Corporation (IDC) provides guidance to senior managers on how to handle the most difficult aspects of digital transformation (DX).
IDC PeerScape: Lessons Learned from Implementing Digital Processes in the Czech Republic (IDC #CEMA44394218) spotlights the experiences of Czech CIOs and IT directors and architects who have successfully navigated the DX challenge.
Carrying out a paper-to-digital transformation is an undertaking that most businesses and public organizations in the Czech Republic and Slovakia still need to address. Even organizations that have successfully implemented digital processes, or are natively digital, usually need to make special efforts to keep up with technological trends, security standards, and legal requirements.
IDC research published earlier this year found that around one-third of Czech organizations with 100+ employees are planning to invest in document management and automation solutions in 2018 and 2019 as part of DX initiatives.
"Organizations understand that digitalization is inevitable," said Zuzana Babicka, a senior research analyst at IDC CEMA. "Decisions by senior management will determine whether DX is a smooth journey that will refresh the organization, or full of hazards and pitfalls that will create anxiety and dissatisfaction among employees."
How an organization responds to the DX challenge depends on a range of factors, such as whether the organization is private or public or if it is a small company trying to grow rapidly. Employee resistance to change, dealing with unneeded data, and underestimating the complexity of transformation are common issues faced by organizations pursuing DX.
IDC research has found that DX processes are sometimes hobbled by struggles among different company factions, cluttered business processes, and tight delivery deadlines. In such environments, common sense and attention to human needs is often neglected. A blinkered, strictly numbers-oriented approach can limit the gains of the project or even lead to its failure.
IDC's recommendations for handling DX processes include opening clear communication channels with end users, minimizing data volumes to ensure smooth flows of information, and gradual implementation to ensure that all stakeholders are on board with the changes brought about by DX.
To learn more about IDC PeerScape: Lessons Learned from Implementing Digital Processes in the Czech Republic or to purchase the report, please contact Zuzana Babicka, senior research analyst at IDC CEMA (zbabicka@idc.com).
Coverage
Regions Covered
Topics Covered