Current:

IDC Study Looks into Current Printing and Digitalization Behavior of Czech Organizations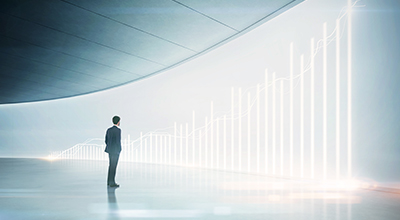 26 Nov 2018
IDC Study Looks into Current Printing and Digitalization Behavior of Czech Organizations
Most Czech Companies Plan Digitization of at Least 50% of Paper Documents by 2019, According to IDC Study
FOR IMMEDIATE RELEASE, Prague — According to a recent survey by International Data Corporation (IDC) among businesses in the Czech Republic, the most common factor considered by decision makers when purchasing a printing device is print quality — which was cited by around half of surveyed organizations. Other criteria, selected by about one-third of respondents, included duplex printing, print speed, warranty and service conditions, scanning capabilities, and cost-per-page (using original supplies). Slightly less than a third of decision makers for IT purchasing among Czech organizations also frequently require color printing capabilities.
Two-thirds of Czech organizations indicated they print from mobile devices (tablets and smartphones), which was surprisingly the lowest percentage out of the surveyed European markets — Poland, Hungary, Romania, Germany, and Russia. Emails and other internal and external communication materials ranked first among the types of materials printed, followed by photos and images.
The second part of the survey looked into challenges and approaches to digital transformation, specifically how it related to document management and paper consumption. The survey found that among Czech organizations with 100+ employees, almost 60% of documents exist only in a paper format. Most of the surveyed organizations stated intentions to convert at least 50% of their documents to a digital format by early 2019.
The survey also covered the most common challenges for organizations in connection with printing and document management. Compared to companies in Hungary and Romania, Czech organizations find document management less of a challenge, in terms of physically storing and archiving paper documents, possibly owing to greater available storage space. Apart from printing costs, the main issues cited related to manual data extraction, especially from paper documents. IDC survey results across different markets over the years have indicated that time spent searching for required information is considered one of companies' largest hidden costs, although this was shown to less of an issue for Czech organizations than those in Germany, for example.
According to the survey, CIOs of large and very large Czech businesses (with 100+ employees) plan to invest in document and content management solutions in late 2018 and early 2019, as well as in document automation solutions and complementary products. Investment is primarily driven by expectations of improved financial results, while regulations are another powerful stimulus for investment. Interestingly, increasing exposure to potential clients is rarely considered as a motivator for to digitization initiatives, which illustrates the limited connection between IT and marketing/business development.
About the Study
The IDC end-user survey study Printing and Digitization Trends in the Office was conducted among organizations with 100+ employees from both the public and the private sectors in the Czech Republic. The study explores current printing trends in the office, technology uptake and future investment plans, challenges, and approaches to the digitization of business processes and document workflows. As the study was conducted across Central and Eastern European (CEE) markets — including Poland, Hungary, Romania — as well as Germany and Russia, trends identified in the Czech Republic can be related to findings in other European markets.
About IDC
International Data Corporation (IDC) is the premier global provider of market intelligence, advisory services, and events for the information technology, telecommunications, and consumer technology markets. With more than 1,100 analysts worldwide, IDC offers global, regional, and local expertise on technology and industry opportunities and trends in over 110 countries. IDC's analysis and insight helps IT professionals, business executives, and the investment community to make fact-based technology decisions and to achieve their key business objectives. Founded in 1964, IDC is a wholly-owned subsidiary of IDG, the world's leading technology media, data, and marketing services company. To learn more about IDC, please visit www.idc.com. Follow IDC on Twitter at @IDC.
Coverage