Current:

European Spending on Digital Transformation to Reach $256 Billion in 2019, Led by Innovation Accelerators, According to IDC Spending Guide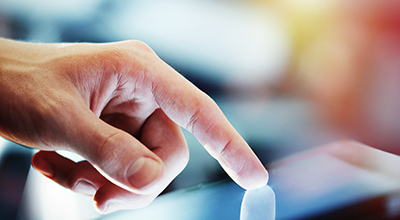 03 Dec 2018
European Spending on Digital Transformation to Reach $256 Billion in 2019, Led by Innovation Accelerators, According to IDC Spending Guide
FOR IMMEDIATE RELEASE, Milan – European spending on technologies and services that enable the digital transformation (DX) of business practices, products, and organizations is forecast to reach $378.2 billion in 2022, according to the latest Worldwide Semiannual Digital Transformation Spending Guide published by International Data Corporation (IDC). DX spending is expected to steadily expand throughout the 2017-2022 forecast period, achieving a five-year compound annual growth rate (CAGR) of 15.1%.
Europe is the third largest geography for DX spending, after the United States and China. Four industries will be responsible for nearly 44% of the $256 billion in European DX spending in 2019: discrete manufacturing ($39 billion), process manufacturing ($25 billion), retail ($26 billion), and utilities ($23 billion). For European manufacturers, the top DX spending priority is smart manufacturing. IDC expects the industry to invest more than $27.6 billion in smart manufacturing next year along with significant investments in digital innovation ($8.8 billion) and digital supply chain optimization ($5.5 billion). In the retail space, the leading strategic priority is omni-channel commerce, which translates to nearly $5.0 billion in spending for related platforms and order orchestration and fulfillment. Meanwhile, the top priority for the utility industry is digital grid, which will drive investments of more than $13.6 billion in intelligent and predictive grid management and digital grid simulation.
IDC predicts the largest investments in DX use cases across all industries in 2019 will be freight management ($11 billion), autonomic operations ($7 billion), robotic manufacturing ($8 billion), and intelligent and predictive grid management ($12 billion).
"European manufacturing companies are increasingly adopting innovation accelerator technologies," says Neli Vacheva, senior analyst with IDC's Customer Insights and Analysis Group. "The sector is introducing innovation-enabled production processes, advanced asset and inventory management, and new sales models based on IoT, robotization, artificial intelligence, machine learning, and 3D printing. IoT data utilization efforts has repositioned manufacturers in the value creation chain and transformed entire industrial ecosystems."
"European retailers are also running fast in the DX race, with the aim of gaining a competitive advantage, while the non-DX players are confined to a shrinking addressable market," says Angela Vacca, senior research manager with IDC's Customer Insights and Analysis Group. "European retailers will increasingly leverage technology to renovate their business models, deliver innovative services, and enhance customer experience (CX)."
From a technology perspective, hardware and services will account for more than 78% of all DX spending in 2019. Services spending will be led by IT services ($43 billion) and connectivity services ($25 billion), while business services will post the highest growth (19.8% CAGR) over the five-year forecast period. Hardware spending will be spread across several categories, including enterprise hardware, personal devices, and IaaS infrastructure. DX-related software spending will total $55 billion in 2019 and will be the fastest-growing technology category with a CAGR of 18.1%.
The Worldwide Semiannual Digital Transformation Spending Guide quantifies enterprise spending for 181 DX use cases and 12 technology categories across 19 industries and nine geographies. The guide provides spending data for 31 DX strategic priorities and 68 programs, as well as technology spending by delivery type (cloud, non-cloud, and other). Unlike any other research in the industry, the DX Spending Guide was designed to help business and IT decision makers to better understand the scope and direction of investments in digital transformation over the next five years.
About IDC Spending Guides
IDC's Spending Guides provide a granular view of key technology markets from a regional, vertical industry, use case, buyer, and technology perspective. The spending guides are delivered via pivot table format or custom query tool, allowing the user to easily extract meaningful information about each market by viewing data trends and relationships.
For more information about IDC's Spending Guides, please contact Monika Kumar at mkumar@idc.com.
About IDC
International Data Corporation (IDC) is the premier global provider of market intelligence, advisory services, and events for the information technology, telecommunications, and consumer technology markets. With more than 1,100 analysts worldwide, IDC offers global, regional, and local expertise on technology and industry opportunities and trends in over 110 countries. IDC's analysis and insight helps IT professionals, business executives, and the investment community to make fact-based technology decisions and to achieve their key business objectives. Founded in 1964, IDC is a wholly-owned subsidiary of IDG, the world's leading technology media, data, and marketing services company. To learn more about IDC, please visit www.idc.com. Follow IDC on Twitter at @IDC.
Coverage