Current:

Multiplied Innovation to Set the Agenda as IDC Hosts Region's Leading ICT Players in Dubai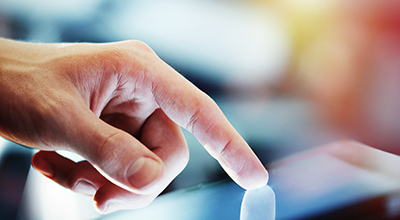 09 Jan 2019
Multiplied Innovation to Set the Agenda as IDC Hosts Region's Leading ICT Players in Dubai
Dubai – The most influential technology vendors, telecommunications operators, and IT service providers from across the Middle East, Turkey, and Africa (META) are set to gather at the Address Dubai Marina hotel on Wednesday, January 23, as International Data Corporation (IDC) hosts 'IDC Directions 2019', an event specially tailored for the region's leading ICT players to garner insights into the challenges and opportunities that lie in wait for the coming 12 months.
Running under the theme 'Multiplied Innovation: Scaling a Technology Revolution in the Middle East, Turkey, and Africa', the event will provide an exclusive platform for senior executives from the region's pre-eminent technology firms to engage with experienced local and global IDC analysts on their predictions for the META landscape and evaluate the countries, industries, and technologies where opportunities for future growth lie.
IDC's senior vice president and chief analyst, Frank Gens, will speak at the event, presenting his outlook for the global ICT industry and examining the role that multiplied innovation will play in furthering the development of the region's digital transformation economy.
"Multiplied innovation represents the next chapter of the digital transformation journey, and the emergence of new digital business models will see more than half of the global economy become digitalized by 2021," says Gens. "The new imperative is to keep pace with the unprecedented rate of business change while increasing the speed of business operations, the speed at which changes are delivered, and the speed and scale of innovation. The forces of multiplied innovation are powering up in the META region, and we are seeing an explosion in digital innovation platforms and ecosystems to facilitate this transformation."
There will be a dedicated session exploring the META region's economic outlook, while a panel of senior IDC country heads will dissect and contextualize the technology-led innovation and entrepreneurship taking root in many cities and countries across the region. An executive panel session will examine the emerging priorities that will shape the CxO growth agenda of tomorrow, with a particular focus on the struggle that many organizations will face in trying to balance traditional systems and next-generation technologies.
"Developing an effective digital transformation platform that can sustain, advance, and scale business operations may be the most important task facing the region's decision makers over the next few years," says Jyoti Lalchandani, IDC's group vice president and regional managing director for META. "Many future applications will be developed by AIs without human supervision, and the future workplace will undoubtedly become far more collaborative. However, while new technologies are transforming key aspects of the modern business, legacy systems are holding others back, limiting innovation, opportunity, and engagement."
IDC analysts will be available throughout the event to discuss individual situations, challenges, and opportunities, while those in attendance will also be able to tailor their agenda by zeroing in on one of the following individually themed technology tracks:
• Enterprise ICT Outlook: Trends to Watch Out for in the Datacenter, Cloud, Outsourcing, & Security Markets
Innovation Update: Trends & Outlook for IoT, AI/Cognitive, Blockchain, & Other Innovation Accelerators
Consumer Technology Outlook: Trends Shaping the Mobile Phone, PC, & Other Consumer Device Markets
Market Outlook: Trends Shaping the Imaging & Hardcopy Peripherals & Document Solutions
For more information about 'IDC Directions 2019' and to arrange an exclusive one-to-one meeting with an IDC analyst, please contact Sheila Manek at smanek@idc.com  or on +971 4 446 3154. To learn more about the event, please visit www.idc.com/dir19meta or join the conversation on Twitter using the hashtag #IDCDirections.
About IDC
International Data Corporation (IDC) is the premier global provider of market intelligence, advisory services, and events for the information technology, telecommunications, and consumer technology markets. With more than 1,100 analysts worldwide, IDC offers global, regional, and local expertise on technology and industry opportunities and trends in over 110 countries. IDC's analysis and insight helps IT professionals, business executives, and the investment community to make fact-based technology decisions and to achieve their key business objectives. Founded in 1964, IDC is a subsidiary of IDG, the world's leading technology media, research, and events company. To learn more about IDC, please visit www.idc.com. Follow IDC on Twitter at @IDC. 
IDC in the Middle East, Turkey, and Africa
For the Middle East, Turkey, and Africa region, IDC retains a coordinated network of offices in Riyadh, Nairobi, Lagos, Johannesburg, Cairo, and Istanbul, with a regional center in Dubai. Our coverage couples local insight with an international perspective to provide a comprehensive understanding of markets in these dynamic regions. Our market intelligence services are unparalleled in depth, consistency, scope, and accuracy. IDC Middle East, Africa, and Turkey currently fields over 130 analysts, consultants, and conference associates across the region. To learn more about IDC MEA, please visit www.idc-cema.com. You can follow IDC MEA on Twitter at @IDCMEA.
Coverage