Current:

European Spending on Robotics and Drones Will Reach $24 Billion in 2022 as Organizations Commit to Change, According to IDC Spending Guide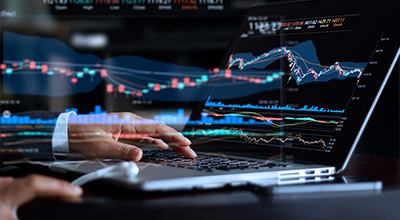 10 Jan 2019
European Spending on Robotics and Drones Will Reach $24 Billion in 2022 as Organizations Commit to Change, According to IDC Spending Guide
FOR IMMEDIATE RELEASE, Prague — European spending on the technologies and services that enable the automation of business practices, products, and organizations by using robots and drones is forecast to reach $24.10 billion in 2022, according to a recent update to the Worldwide Semiannual Robotics and Drones Spending Guide published by International Data Corporation (IDC). Robotics and drones (R/D) spending is expected to steadily expand throughout the 2017-2022 period, achieving a five-year compound annual growth rate (CAGR) of 11.9%.
On a sub-regional level, Western Europe (WE) is expected to contribute 71.9% of robotics and drones spending and will remain by far the largest spender in the broad European region, with a market value CAGR of 9.3%. Central and Eastern Europe (CEE) will post the highest CAGR over the same period, at 17.9%.
Source: IDC Worldwide Semiannual Commercial Robotics and Drones Spending Guide
"An increasing number of companies are beginning to allocate capital budgets to robotics and drones to fulfil their automation strategies," says Evelin Stoev, a senior research analyst with IDC Customer Insights and Anal y sis. "This shift toward capital funding is an important one, as it represents business executives' awareness of robotization as a long-term investment."
Industrial robots account for nearly 69% of total European R/D spending, mainly driven by the digital transformation of manufacturing entities, which are pursuing full automation. Service robot solutions represent 24% of R/D spending, with the main use cases observed in mining (autonomous vehicles) and healthcare (surgery). "The mining sector provides examples of how robots can substitute for humans in dangerous and heavy physical tasks," says Carla La Croce, a senior research analyst with IDC Customer Insights and Analysis. Another 10% of spending is related to enterprise drones, which perform such tasks as pipeline and site inspections, as well as livestock monitoring and inventory management in different industries.
In 2019, three industries will be responsible for nearly 70% of total European R/D spending: discrete and process manufacturing, followed by resource industries. For the discrete and process manufacturing industries, the top R/D spending priority is robotization. IDC expects the two industries to invest a combined $2.69 billion in robotic systems, along with significant investments in after-market robotic hardware ($1.85 billion) and system hardware ($1.44 billion) in 2019. In the resource industry, the leading strategic priority is digital supply chain optimization, which will translate to nearly $1.1 billion in spending for after-market robotic hardware and robotic systems.
Across all industries in 2019, the R/D use cases — discretely funded efforts that support a program objective — that will see the largest investments will be welding ($2.38 billion), assembly ($2.19 billion), consumer, and autonomous vehicles for mining. Other use cases that will see investments in excess of $1 billion include mixing and painting.
The WE market is becoming more mature and is not expanding as fast as markets in the Asian countries. Germany is the European leader in terms of R/D spending and among the top five in the world, as the economy is highly manufacturing-oriented, with a strong demand for articulated robots. "Despite slower growth, Western Europe will remain the fourth-largest region in terms of spending worldwide. WE spending will be also sustained by the increasing need for AI-robot integration. WE spending will be also sustained by the increasing need for AI-robot integration. Uses for drones are expanding beyond tasks in the consumer space," said Carla La Croce, a senior research analyst with IDC.
"Growth prospects in CEE are among the highest in the world, and they will attract not only vendors manufacturing robots and drones, but also investments in verticals that rely heavily on R/D equipment and services," says Evelin Stoev, a senior research analyst with IDC. "The EU is the largest source of foreign direct investment, while the major inhibitor to implementing these technologies will remain public fear of losing many traditional jobs."
The Worldwide Semiannual Robotics and Drones Spending Guide quantifies the robotics and drone opportunities from a region, industry, use case, and technology perspective. Spending data is available for more than 60 use cases across 20 industries in eight regions. Data is also available for 17 robotics systems technologies and 16 drone systems technologies. Unlike any other research in the industry, the detailed segmentation and timely, global data is designed to help suppliers targeting the market to identify market opportunities and execute an effective strategy.
About IDC Spending Guides
IDC's Spending Guides provide a granular view of key technology markets from a regional, vertical industry, use case, buyer, and technology perspective. The spending guides are delivered via pivot table format or custom query tool, allowing the user to easily extract meaningful information about each market by viewing data trends and relationships.
About IDC
International Data Corporation (IDC) is the premier global provider of market intelligence, advisory services, and events for the information technology, telecommunications, and consumer technology markets. With more than 1,100 analysts worldwide, IDC offers global, regional, and local expertise on technology and industry opportunities and trends in over 110 countries. IDC's analysis and insight helps IT professionals, business executives, and the investment community to make fact-based technology decisions and to achieve their key business objectives. Founded in 1964, IDC is a wholly-owned subsidiary of International Data Group (IDG), the world's leading media, data and marketing services company that activates and engages the most influential technology buyers. To learn more about IDC, please visit http://www.idc.com/. Follow IDC on Twitter at @IDC and LinkedIn.
Coverage