Current:

In 2018, Russia Smartphone Market Reached Record Value of $7.56 billion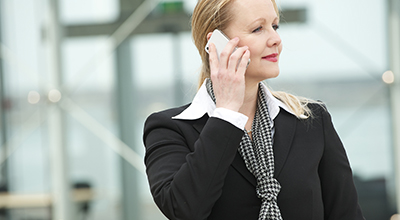 14 Feb 2019
In 2018, Russia Smartphone Market Reached Record Value of $7.56 billion
FOR IMMEDIATE RELEASE, Moscow — Russia's smartphone market reached record value in 2018, at $7.56 billion, while it broke the 30-million-unit mark for the second time (the first being in 2016), according to the latest results from the Worldwide Quarterly Mobile Phone Tracker published by International Data Corporation (IDC).
The average price paid for an Android smartphone rose from $150 to $184 (retail price before tax), the highest figure since 2014. The ruble exchange rate was 7.5% lower against the dollar in 2018 than in 2017.
In the past year, consumers in many countries in Central and Eastern Europe (CEE) have opted for more expensive and higher-spec models; in Russia, this trend was particularly marked.
"The top models in Russia now feature big screens with wider aspect ratios and NFC for payments. There is also a trend toward higher memory levels, with capacity as high as 512GB featured in a number of models," says Olga Babinina, a research analyst with IDC Russia.
In Q4 2018, Huawei, together with its Honor brand, edged out Samsung for smartphone leadership in Russia for the second quarter running. The Honor brand is doing particularly well in Russia and accounting for nearly three quarters of Huawei's sales. Apple remained in third place and Xiaomi in fourth. For the full year, Samsung retained market leadership in smartphones.
Huawei's rise is coming at the expense of smaller brands rather than Samsung, which continues to hold a 25% share of the smartphone market. "The Russian market is consolidating very quickly," says Simon Baker, program director at IDC EMEA. "Russia used to be known as a market with lots of phone brands, but the smaller players are feeling the heat and some well-known names are in danger of dropping out of the market. Including Xiaomi, close to 80% of all Android sales are represented by the top three players. A year ago, the top three accounted for less than 60%."
Apple had a strong year again in 2018, but the fourth quarter revealed the potential for a downturn. Apple has announced that it will concentrate on premium models, and in Russia, as in many other countries, these did not do particularly well in the fourth quarter. Apple's shipments to Russia stayed level year on year at approximately 5 million units, although Q4 shipments were down 25% quarter on quarter.
The growth witnessed on Russia's phone market in the last few years may be slowing; Q4 value in dollars in 2018 was on a par with Q4 2017. "The market was strongest in the first half of the year, before the ruble value dropped," notes Babinina. "It is clear that many Russians are feeling the economic pinch. While they are increasingly choosing phones with higher specs, they also want value for money."
About IDC
International Data Corporation (IDC) is the premier global provider of market intelligence, advisory services, and events for the information technology, telecommunications, and consumer technology markets. With more than 1,100 analysts worldwide, IDC offers global, regional, and local expertise on technology and industry opportunities and trends in over 110 countries. IDC's analysis and insight helps IT professionals, business executives, and the investment community to make fact-based technology decisions and to achieve their key business objectives. Founded in 1964, IDC is a subsidiary of IDG, the world's leading technology media, research, and events company. To learn more about IDC, please visit www.idc.com. Follow IDC on Twitter at @IDC.

About IDC's Worldwide Quarterly Mobile Phone Tracker

IDC's Worldwide Quarterly Mobile Phone Tracker fills the demand for detailed and timely information on the total mobile phone and smartphone markets for handset vendors, software developers, service providers, component suppliers, and investors. It provides insightful analysis through quarterly market share data by region. IDC's Worldwide Quarterly Mobile Phone Tracker is built on the foundation of IDC's network of country-level mobile phone tracking services, and its bottom-up methodology delivers an accurate view of the mobile phone market from those closest to it. This IDC tracker product delivers a quarterly web database that details the performance of the market's individual players and answers important product-planning and product-positioning questions.
For further information, please contact:
Yana Frolova
Marketing Manager
Coverage