Current:

IDC: Arrival of China's mid-year Black Friday 6.18 to revolutionize retail market amid digital transformation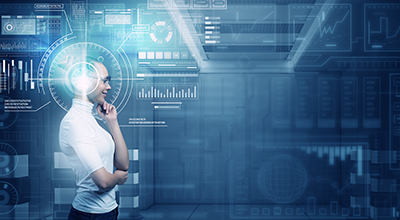 06 Jun 2018
IDC: Arrival of China's mid-year Black Friday 6.18 to revolutionize retail market amid digital transformation
Beijing, 2018 Jun 07th ——JD.com's fast-approaching flagship 6.18 annual sales event, dubbed as China's mid-year Black Friday, will allow China's E-tailers to embrace its online and offline integration, and will facilitate them to boost their sales performance through establishing new business models and improving their supply chains and logistics capabilities amid the sweeping digital transformation of the retail industry, the world's leading IT consultancy IDC predicts.
The price war is expected to remain intense throughout the annual shopping promotion, which is similar to Black Friday in the US. Consumers, sales outlets and businesses alike will all be focusing on their target markets during this promotion period, highlighting the need for retailers to embrace the digital transformation in order to maximize the impact of their brands and areas of expertise on consumers.
This is particularly true for the digital native generation – people born in the 1990s – who have been familiar with online shopping since they began shopping. This segment of society is now accustomed to once-a-year promotional events like 11.11 and 6.18. They are the first generation who grows up with the smart devices such as smartphones. This ever-increasing consumer know-how of digital developments has created a new generation of customers, and changed their consumption habits completely.
From a general sales perspective, the retail market in China is fast becoming what could be termed as "New Retail". The retail business has realized that under the influence of digital transformation; people, products and places all need to be revitalized in order to offer consumers a better experience.
The concept of "New Retail" is likely to be one of the buzzwords of this year's 6.18-promotion season. This year's 6.18 will not only be an online shopping festival, it will also provide a podium for eTailers to showcase their strengths and capabilities. Online platforms will compete to offer the latest in crossover and convergence technology. The introduction of drones and robots in logistics systems, and consumer uptake of VR/AR emerging products, as well as purchasing pointers for consumers based on AI technology, all point to a more high-tech 6.18 this year.
In regard to smart devices, the China smart device market is predicted to ship 486 million units in 2018, a 7% YoY drop. China's PC market is expected to ship 51 million units this year, down 6.8% from a year earlier. Even though the market has taken a hit, a rebound is expected. For example, in 1Q2018, sales of gaming notebooks and ultraslim notebooks increased 9% and 17% YoY respectively. Changing consumer appetite for PC-related products has shifted to areas such as entertainment, fashion, and intelligence.
JD.com and other eTailers have their fingers on the market pulse and are catering to the changing needs of the local digital generation by promoting the latest generation of products and upgrades.
IDC expects the following key trends to emerge in the smart device market sales at 2018's 6.18:
In the notebook market, differentiated products such as gaming and high-performance notebooks are continuously leading the growth among e-Tailers despite a large downward trend.
The consumer PC desktop market continues to drop down 10.1% YoY, and is expected to drop to 7 million units in 2018. All-in-One desk top PCs have lost their luster. Consumers are gradually switching to e-Tailer platforms, taking the market share of e-Tailers to 35.2%.
Projector sales and sales revenue slightly dropped in 1Q2018, but the share of e-Tailer channels continues to increase.
Demand for Chinese printers is expected to continue to grow due to stabilizing demand from businesses and the increase of new enterprises as a result of China's mass entrepreneurship drive. The development of e-Tailers will help promote the penetration of the home-printer market in lower-level cities. IDC data indicates a slight decline in inkjet and laser printer sales in 1Q2018, while the share of e-Tailer platforms is increasing gradually.
Demand has been plummeting for tablets in China and the rest of the world. In 1Q2018, e-Tailers held a 33% share of the total tablet market.
Basic wristbands and smartwatches became the most popular devices amongst mass consumers in the smart device market. This was bolstered by 4Q2017's single's day promotion. However, sales decreased slightly in 1Q2018 albeit with e-Tailers' share of the market increasing.
With just 10 days to go until JD.com's 6.18 annual sales event, online platforms are already homing in on online consumers for the mid-year shopping carnival. e-Tailers promotions now utilize fast update speeds, boosting the development of online retailing channels considerably. However the expansion of online retailing channels does not necessarily mean the end of traditional and large format retail channels. On the contrary, the big e-Tailers are actively looking to cooperate with offline channels in order to encourage integration and mutual development with offline brick-and-mortar shops.
The integration of both online and offline channels is the future for online platform development. As such, JD.com proposes the concept of "borderless retailing" i.e. breaking the barriers between manufacturers, brand dealers and platform dealers from four different angles: consumers, scenarios, supply chains and marketing, which will in turn empower offline channels by means of data and technology from online channels.
Wal-Mart, Family Mart, 711 and 100,000 more offline stores have participated in JD.com's JD Home Delivery program. JD.com's own 3C offline retailing experience store is expanding too, and in turn is enriching the consumer shopping experience on both online and offline channels.
The eTailer has been increasing at a rapid rate in recent years, but has slowed down a bit of late. With the emergence of the online shopping population being a bonus, China's e-Tailers are now trying to increase their share through innovation and improvements. Upgrading the consumer shopping experience and technological innovations are now fueling a new round of retail revolution.
The combination of hot technology – such as artificial intelligence, advanced reality, visual reality and big data –along with the evolution of consumers' shopping demands, will lead to a new trend in online/offline resources and marketing integration. For this year's JD 6.18 annual promotion, new technology such as AI will be widely applied in the retail community.
The combination of online/offline and new applications of technology will encourage e-Tailers to enhance their operations, resource connections and resource integration abilities. e-Tailers need to investigate how they can take advantage in the various different channels by improving the shopping experience in a consumer-centric manner. The sky is the limit for the retail market going forward.
Now the curtain is slowly going up on 2018's 6.18 promotion. It may be pricey, but the real focus is on the future. Riding on the wave of digital transformation, 6.18 is establishing a unique new position amongst consumers through its new business model and a new efficient supply chain and logistics system.
About IDC
International Data Corporation (IDC) is the premier global provider of market intelligence, advisory services, and events for the information technology, telecommunications, and consumer technology markets. With more than 1,100 analysts worldwide, IDC offers global, regional, and local expertise on technology and industry opportunities and trends in over 110 countries. IDC's analysis and insight helps IT professionals, business executives, and the investment community to make fact-based technology decisions and to achieve their key business objectives. Founded in 1964, IDC is a subsidiary of IDG, the world's leading technology media, research, and events company. To learn more about IDC, please visit http://www.idc.com/. Follow IDC on Twitter at @IDCChina
-# # # -
For enquiries, please contact:
Frank Wang
Associate Vice President, IDC China
Phone: (+86-10) 5889 1588
Email: fwang@idc.com
Juliana Yu
Sr. CSR, IDC China
Phone: (+86-10) 5889 1536
Email: jyu@idc.com
Maggie Xie
Sr. Marketing Executive, IDC China
Phone: (+86-10) 5889 1558
Email: mxie@idc.com
Coverage